The review of Vivarium, a film where Jesse Eisenberg and Imogen Poots play a couple in search of their dream home, only to find themselves in an endless nightmare. Tonight on Rai4.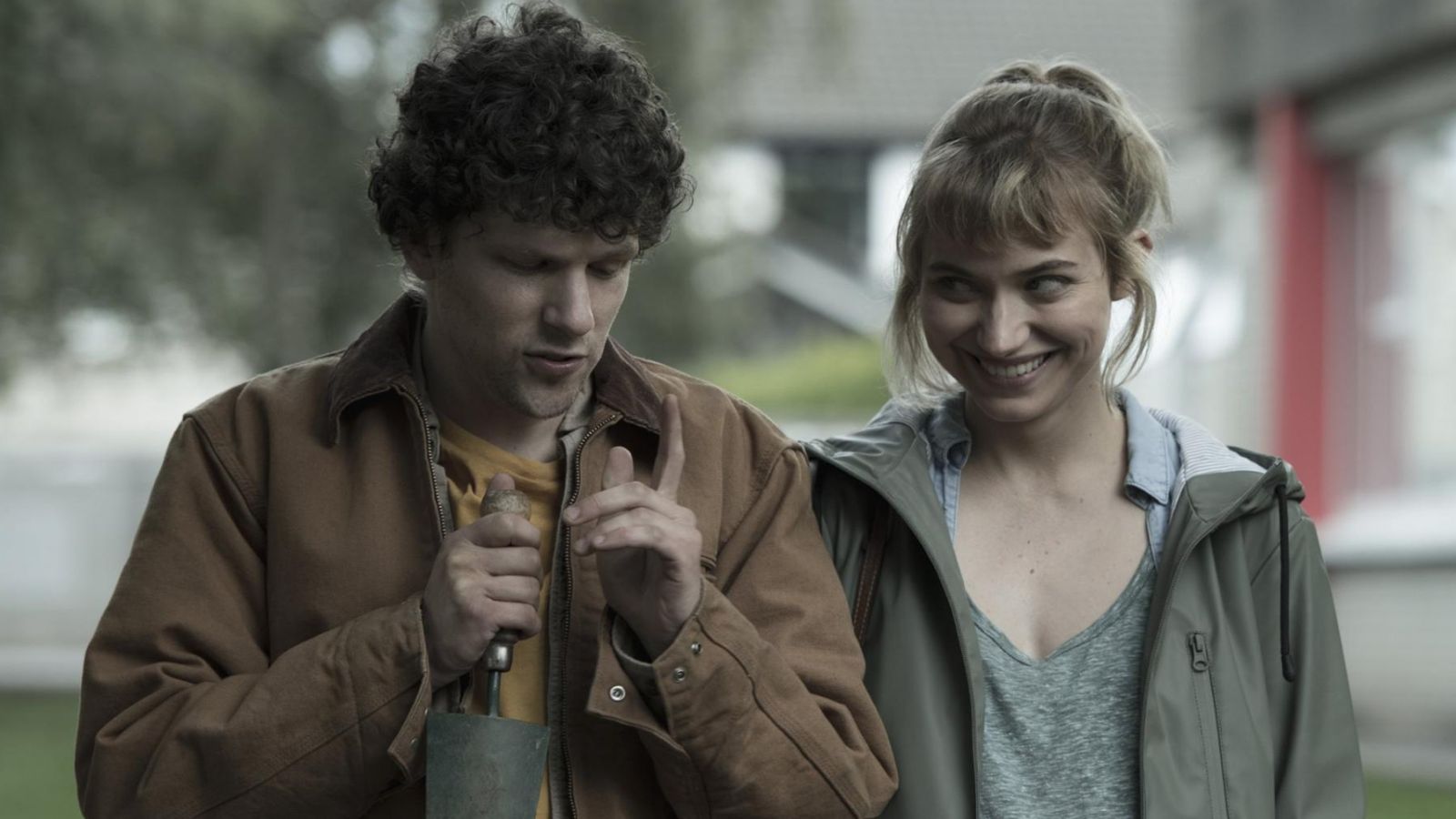 Gemma and Tom are a young engaged couple who want to start a family. One day they go to a peculiar real estate agency with the aim of finding the home of their dreams and are greeted by the mysterious Martin, who informs them that a new neighborhood has been developed in a suburban area: a long string of detached houses , all equal to each other, nicknamed Yonder.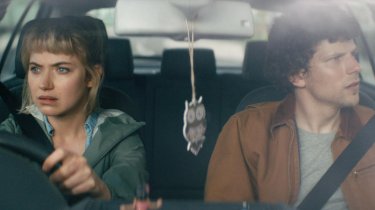 As we tell you in the review of Vivarium, Gemma and Tom let themselves be seduced by the offer but since their arrival they notice how the building complex is very strange and in addition to being completely empty it is also pervaded by a silence that is not at all natural. While they are visiting house number 9, they realize how Martin has disappeared into thin air and then decide to return home, but to no avail. In fact, they soon discover how all the roads end up bringing them inexorably back to number 9 and when, after hours of trying, they run out of petrol, they opt to stay in the aforementioned residence. Little do they know that their stay will be much longer than expected…
In the heart of the nightmare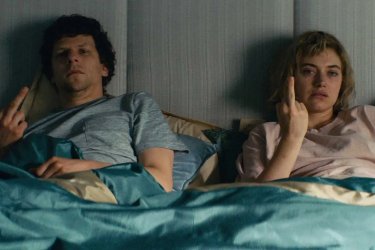 Deadly vibrations emerge from the first moments of Vivarium, with documentary footage of some birds that arouse sincere concern. And on the other hand, the protagonists end up looking like a sort of caged bird, once the dynamics at the basis of the story are actually unleashed, toni mystery is sci-fi that gradually take over, looking to the classics with a modern cut.
I was horrified at the suggestion are grafted into the progressive descent into the abyss of Gemma and Tom, with the border between real and unreal that settles down with visionary touches and puts us in front of an inexorable couple crisis, more or less justified/provoked by the traumatic events that involve her . When the figure of the child enters the scene, a child "not like everyone else", the spectator understands that he finds himself in an endless circle, with the progression into insanity now inevitable.
The 15 best sci-fi movies to watch on Netflix
The early bird catches the worm
The suggestive environmental and scenographic choices, with shots from above and the cardboard backgrounds to seal the space-time boundaries of a world out of this world, where everything happens in a cyclical path destined to cultivate new victims, make the stage of the story come alive and pulsating even in its effective falsehoods and those classic terraced houses typical of multiple imaginaries, dreams of bourgeois families ready to build their own family nucleus, become the scene of something unspeakable. And it is precisely in this nest that should guarantee peace and security that the protagonists find themselves sucked into a game of mirrors where time passes inexorably, without an apparent beginning and an equally (in)decisive end, as if suspended in a tragicomic limbo.
Where everything started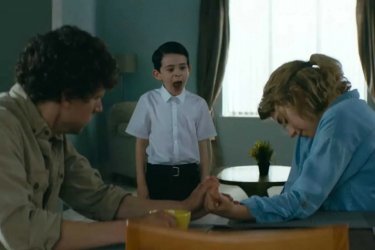 Paranoia soon takes over and we understand how it won't be easy to go back to normal, almost as if yesterday's world is now a distant memory, an unattainable mirage due to the new, forced, status quo that makes Gemma and Tom slaves. of the inexplicable and which brings them to the brink of a mutual nervous breakdown, where the relational crisis is around the corner until the twist of the epilogue.
Imogen Poots e Jesse Eisenberg they adapt beautifully, with the right phobias and expressive formalities, to two roles about to explode, detaching themselves from the light initial atmospheres in an increasingly disturbing and morbid dramatic evolution, where danger lurks both inside and outside them. Director Lorcan Finneganrecent author of And the plan (2022) with Eva Green, he had already addressed a similar theme with his previous short film Foxes (2011), and here it seems to expand that sense of impotence and ineluctability, pushing everything to obsession in a work that knows how to strike the viewer.
Conclusions
A young couple looking for their dream home runs into a wacky real estate agent who leads them to a newly built neighborhood, only to disappear into thin air. The protagonists find themselves imprisoned in the residential complex, with the streets that always lead them to the same civic, and will have to deal with an increasingly oppressive and dangerous mystery. As we told you in the Vivarium review, we are faced with a horror-tinged sci-fi, with paranoid overtones that soon devastate the stability of a happy couple, victim of unreal and increasingly absurd events. The deep and perennial sense of restlessness, a solid direction that makes the most of the peculiar environmental context and the excellent performances by Jesse Eisenberg and Imogen Poots make Vivarium a little gem, a must for all lovers of the genre.
Because we like it
A refined direction that best captures the nuances of the context and of the story.
Jesse Eisenberg and Imogen Poots bring to life two believable and intense characters.
The sense of mystery and foreboding lingers over the film from start to finish.
What's wrong
Some situations may shock sensitive audiences.