Pending the arrival of episode 12 of season 3 of Ted Lasso, a new teaser defines it as the season finale, but a post on Twitter fuels the hypothesis that it is the epilogue of the story.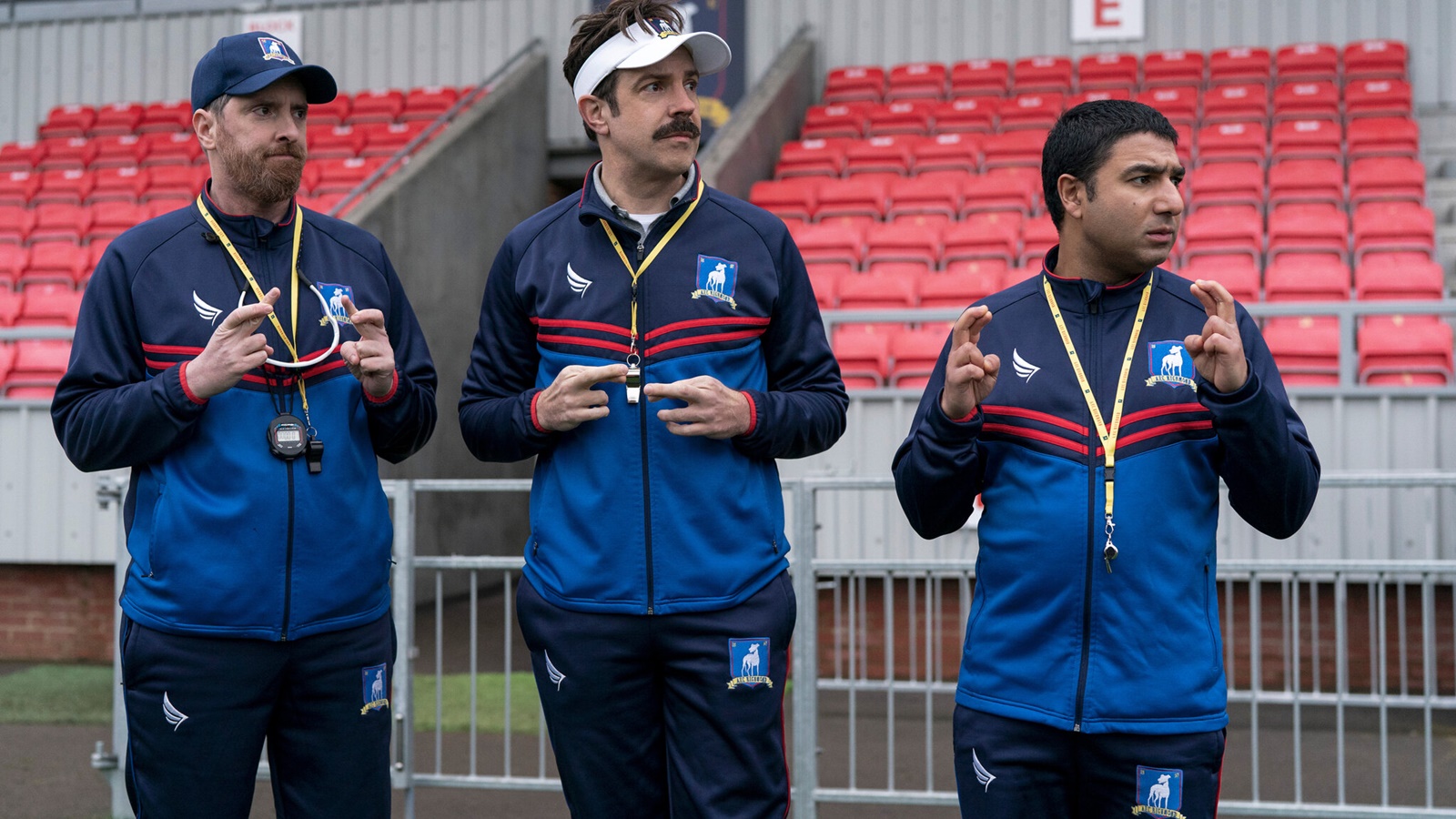 Ted Lasso 3 will come to its conclusion in a few hours with episode 12 and, although Apple TV + has considered a teaser that talks about the "season finale", a post on Twitter has fueled the hypotheses that the series has reached its final epilogue.
The video posted on social media offers a few small scenes from the episode that will show a new challenge for the team at the center of the story.
The post on Twitter
It has long been speculated that the third season of Ted Lasso is the last and now a post published on Twitter seems to confirm the theories of fans and rumors.
Online it was in fact written: "A few years ago I got on a plane with Coach Beard to a small town near London. We play our last game tonight. And it's like what I say about David Lynch films. I can't tell you what will happen, but I sure as hell don't want it to end".
Co-creator and protagonist Jason Sudeikis recently stated that he considers the story concluded, but does not rule out that spinoffs will be made in the future.
Why Ted Lasso is the TV show we need (but don't deserve)
The Serie
Jason Sudeikis as Ted Lasso, a Kansas college football coach hired to coach a professional soccer team in England, despite having no experience as a soccer coach. But what he lacks in knowledge, he makes up for in optimism, underdog determination… and cookies.
The award-winning Apple Original series also stars Hannah Waddingham, Jeremy Swift, Phil Dunster, Brett Goldstein, Brendan Hunt, Nick Mohammed, Anthony Head, Toheeb Jimoh, Cristo Fernandez, Kola Bokinni, Billy Harris, James Lance and Juno Temple.
Jason Sudeikis also serves as an executive producer, along with Bill Lawrence through his Doozer Productions, in association with Warner Bros. Television and Universal Television, a division of NBCUniversal Content. Also executive producing are Brendan Hunt, Joe Kelly and Bill Wrubel, along with Doozer's Jeff Ingold and Liza Katzer, Jane Becker and Jamie Lee. Brett Goldstein, in addition to being a writer, is also an executive producer. The series was developed by Sudeikis, Bill Lawrence, Joe Kelly and Brendan Hunt and is based on the pre-existing format and characters of NBC Sports.