Warning: do not read on if you want to avoid spoilers on Big Little Lies
Big Little Lies entertained us for two seasons, giving us the vision of an important series. Set in the wealth of the Monterey bourgeoisie, the drama tells us a flash of life of five extraordinary women, played by equally extraordinary actresses, who are such in their normality, in the apparent banality of their lives. Five women who come together as the story progresses, who are initially distant from each other like stars in the night sky and then meet, outline the same track, match their respective corners until they are smooth.
The Monterey told in Big Little Lies represents a standard of completeness that none of its inhabitants seem to be able to escape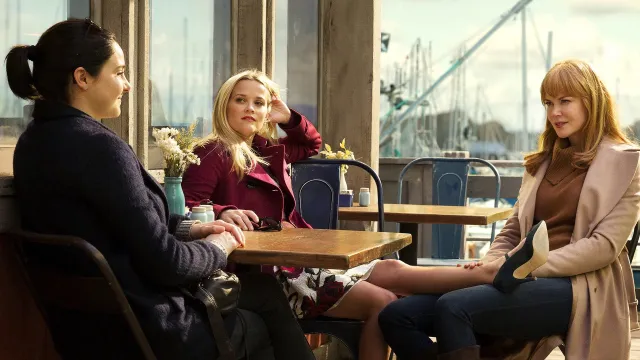 Because that's what Big Little Lies tells, even before a murder and a history of family abuse: the directors Jean-Marc Vallee e Andrea Arnold they bring to the screen not mothers, not wives, or rather not only. Each of these women has a well-defined past, a family experience and interpersonal relationships that led them to be as we see them at the beginning of the first season: the lonely Jane, the energetic Madeline, the ethereal Celeste, the artistic Bonnie and the stubborn Renata collide and confront each other like crazy splinters of a mirror destined to reform itself. Because that's what society expects of them, and nothing else. These women wearily carry on with their lives, holding on to the mask of perfection and without a yielding or a weakness. Everything that is broken, cracked (an imperfect marriage, a violence suffered, a stormy relationship with one's daughter, an economic failure) must never appear, only be buried together with every frustration. And, despite this trudging in daily commitments, the protagonists themselves perfectly represent the oxymorons and discrepancies of a world that requires females, but not women. Renata, played by Laura Dern, is a splendid mother, who offers her little Amabella a life of wealth and economic comfort, but this is not enough, because she is reproached for not taking her daughter to school and letting her be the nanny at do it for her. Celeste is a wonderful, patient wife, deeply in love with a husband who worships her but to whom she cannot oppose in any way, because she is the angel of the hearth but that is her place, and no one else. Jane is emotionally fragile, raising a child alone and living with the ghosts of her past, but all people around her see is a single young woman with a child who has come from who knows where and is unable to take care of .
These and many others are the scars of a story that many women share, and the weight of which is not easy to bear. The protagonists of Big Little Lies they know it, they know that in addition to the love for their children and for their companions, that for themselves has been lost. A desire that yes, from time to time resurfaces, but only in its most carnal and physical aspect, in those rare moments in which they let themselves go to the weaknesses of the body. But even in these cases it is the gaze of their husbands, friends and the men who surround them that convey the power of their bodies: it is the male gaze to make them feel connected with their own ego, and this series tells it in an exemplary way, going into the detail of each wedding and spying on its most murky secrets.
The distinction between the roles in the first part of Big Little Lies is clear, but each of them over time joins the others to create an indistinct skein of flaws, broken dreams and traumas that have never been overcome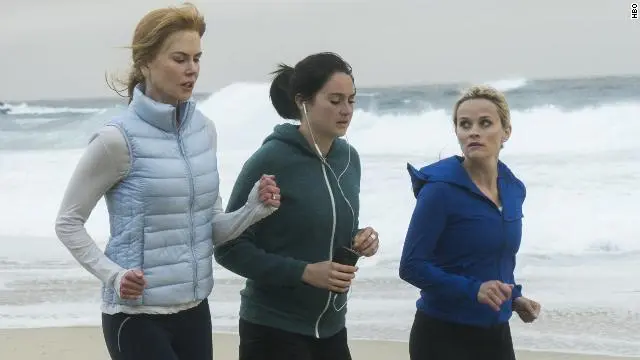 At the beginning of the first season, if some relationships are immediately told with transparency (such as thefriendship between Jane, Maddie and Celeste), it's hard to imagine that people so different from each other, as well as Bonnie and Renata, could find a common ground. After all, the only thing they have in common is the role they play: not for nothing, they met because their children attend the same elementary school. But the plot branches off, and between its bifurcations, between the branches so distant from each other but which come from the same roots, a precise outline begins to delimit between the protagonists and the rest of the world. It comes like a bullet in the stomach of the viewer, in thatfinal episode of the first season in which everything is resolved, becoming complicated, in a few moments. A sequence in which there are no words or shouts, only the pressing soundtrack and the skill of the interpreters, and which unties the knots of a story which until now has seemed to divide these women so different, so ordinary, but which now brings together under the plot of the same macabre story.
Because at that moment, when the violent Perry, Celeste's husband, tries to hurt her for the umpteenth time, when Jane realizes that he is the man who hurt her, everything becomes clear. An epiphany to which all, including the most extraneous to the facts Renata and Bonnie, witness a fatal coincidence; the same fate that has seen them so distant up to now, has now made them accomplices, cohesive against the bestiality of a man who is defeated only because attacked by the group. The wolves that pack to protect one of their own, attacking the silent hunter and hitherto hidden in the purity of the snow. None wonder if it's right or wrong, none of her thinks about what will happen to her family, or what will become of her. They all fight back, turn against the monster and what it stands for, and will be ready to have each other's backs forever. Distances of years destroyed in an instant, an oath signed with the executioner's blood and without thinking, just because they they know. They know what it means to suffer in silence, what it means to carry the weight of perfection on one's shoulders, they know they have to support each other because no one else will be able to. They know it as women, daughters of mothers who themselves knew, and so back to the dawn of time. A song as old as history, to which their daughters are also destined – but also their sons, as in the case of Max, who demonstrates, albeit with the innocence of a child, the same violent nature of his father. They can never truly protect them, despite this being their greatest instinct, what has apparently divided them from the beginning. A cycle that is bound to repeat itself.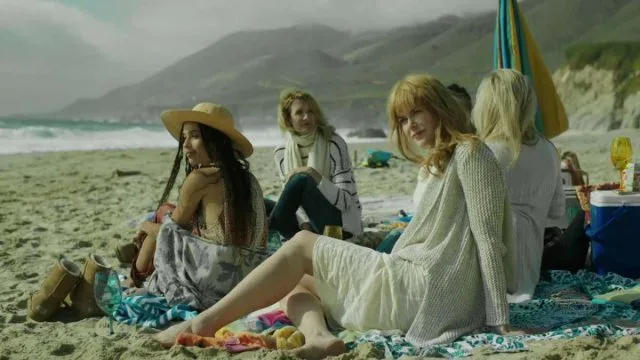 Celeste, Maddie, Bonnie, Renata and Jane don't know how to protect themselves, but they try with all their might, building a wall of certainties built over the years. Certainties that crumble all of a sudden, lowering their barriers because they are now far from perfection which is always asked of them. They become fragile, rude, broken, mean, distant from themselves and perhaps freer, if they weren't imprisoned by guilt for having done something that usually good girls definitely don't do. They even question their feelings for their husbands, often uncertain companions, background specks that aim to make the viewer laugh or, at the very least, disgust or fear him. The men of Big Little Lies they are not saved, in any respect, and not because they are poorly written or poorly studied; they are rather simply an obstacle for their partners, more or less, even going so far as to love them one way, thinking that their love is enough for both of them.
But the beauty of Big Little Lies it resides not only in the direction, or in the accurate soundtrack, or in the -albeit masterful- interpretations of the first choice cast. Big Little Lies finds its light in the depths of its protagonists, women never idealized or rendered as perfect beings, far from it. The five of Monterey are unstable in their balance, masterfully disastrous on many fronts, often incomprehensible, but real. Divided on everything, but unite against a society which, in a contradictory way, they despise but which dictates styles in which they do everything to fit. And this is a sentiment in which anyone, men and women alike, can identify. However, the series teaches us that all is not lost; that love, the deep and sincere one, towards the partner, children, friends, but above all ourselves, is really the lifeboat in this stormy sea of ​​daily chaos. That the extraordinariness of our lives doesn't depend on the riches we surround ourselves with, it actually consists of small happy moments, perfect in their imperfection, with the awareness that maybe we don't have everything we would like but everything is enough for us. That even a trivial trip to the beach, with the right people, can ease the pain of a slap or the suffering of a betrayal and make that day, in its small way, a perfect day.
Nicole Kidman, the Celeste of Big Little Lies, starred in another important HBO series: The Undoing