Justin Triet won the Palme d'Or at Cannes 2023 thanks to the film Anatomy of a Fall and Jane Fonda, after the announcement, was the protagonist of a hilarious moment whose video went viral.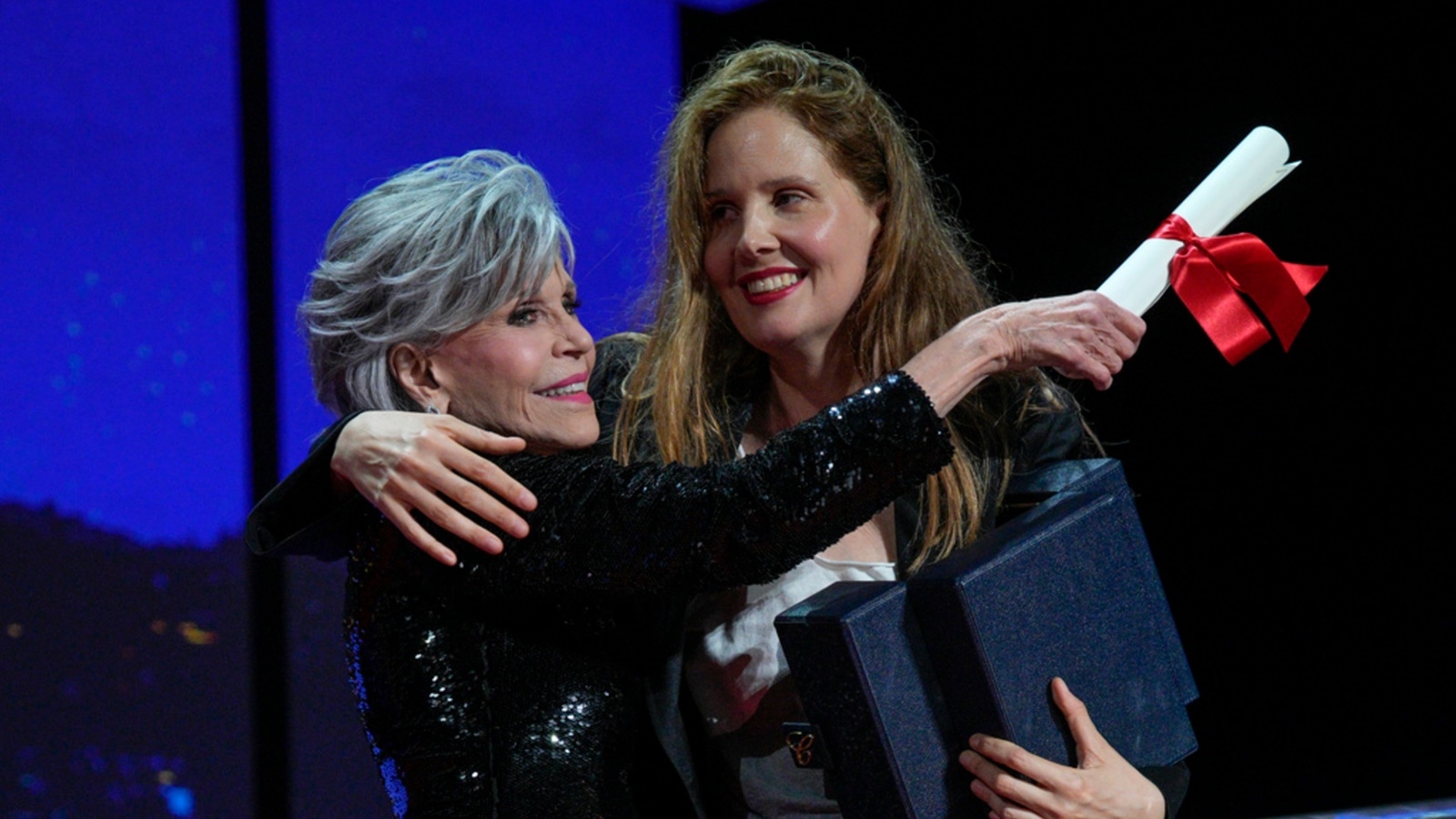 Jane Fonda announced the Palme d'Or winner at Cannes 2023 and the actress, after her acceptance speech, was the protagonist of a hilarious moment when she used a decidedly unconventional method to "deliver" an award to director Justine Triet.
The video of what happened on stage was shared on social media, quickly becoming viral.
The funny moment on stage at Cannes 2023
Actress Jane Fonda announced the Palme d'Or winner at the 2023 Cannes Film Festival. Director Justine Triet earned her most coveted accolade with Anatomy of a Fall, and after her acceptance speech, she walked off to thank the judging panel.
However, the cinema icon noticed that the filmmaker had forgotten the roll of parchment that accompanies the trophy and, after trying to get her attention by touching her arm, decided to throw it at her.
Despite the excellent aim, not even the unexpected gesture was able to make Justine and Jane turn, while the audience in the hall and the people who were on stage burst out laughing, she made a clear gesture of disappointment and surprise for not having succeeded in its purpose.
Fonda then approached Triet to retrieve the scroll and hand her the prize.
Jane Fonda, at Cannes 2023, reveals: "I was in love with Robert Redford, but he was always in a bad mood"
Before announcing the winner of the Palme d'Or, Jane Fonda recalled her first participation in the French Festival: "There were no female directors competing and it never occurred to us that there was anything wrong. We still have a long way to go, but at the same time we need to celebrate the change when it happens".