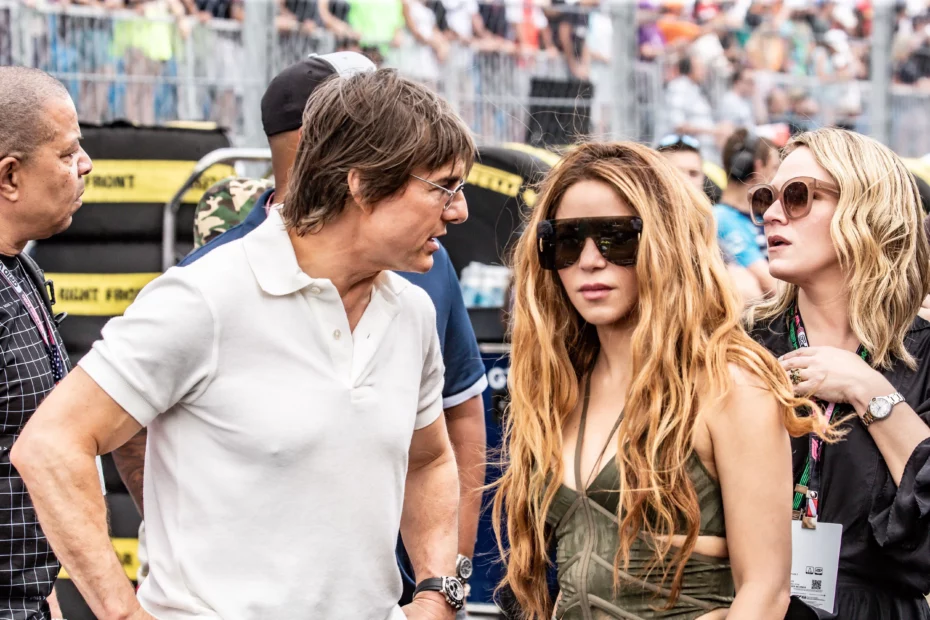 One of the strongest gossips of the American star system seems destined to end. For a few days, overseas, there has been talk of an alleged flirtation between Shakira and Tom Cruise: the two had appeared very close in some shots of the past few weeks, and it seems that the actor has taken a big crush on the famous singer, ex girlfriend of footballer Gerard Piquè. According to what was reported by the main American magazines, Tom Cruise would have been 'extremely interested' in Shakira, who has recently returned single. An interest that apparently is not fully reciprocated.
According to Heat World, Tom Cruise's alleged infatuation with Shakira isn't mutual, with Shakira even "begging to leave her alone." Here's what a source close to the singer revealed to the well-known magazine:
"Tom was stunned when he met Shakira, and it wasn't all that different from how he acted the first time around Katie Holmessaid the source in question, who then went on to say that it was the first time that the actor had managed to spend time together with the singer. A fatal first time: "He came away convinced that there was a real connection that they could build something on".
The problem is that, according to what was reported by Heat World, the singer would not be of the same idea as Tom Cruise: "One minute Shakira was just being friendly and posing for pictures with Tom, the next he was apparently telling everyone she was the woman of his dreams. She was too much to deal with. Everyone was texting Shakira's phone asking if she was dating Tom. She doesn't want to embarrass or upset him, but there's no attraction or romance from her, she was just friendly. She's flattered but not interested, and that message has been politely passed on to Tom." On Tom Cruise, recently, it was also said that he was absent from the Oscars due to the presence of Nicole Kidman.