Have you ever looked into the eyes of the person you thought you knew more than yourself and asked yourself "what do I know about her"? The one you expected to spend your whole life with, grow old, in which you seemed to mirror yourself and recognize yourself wonderfully similar? The one who, in a flutter of wings, can become a complete stranger, an unknown monster from fairy tales to give you a face. It is from this premise, this creeping sense of impotence and terror that one feels in front of the loss of any certainty, that the narration of The Last Thing He Told Me, eagerly awaited miniseries, landed on AppleTV+ a few days ago and quickly became an inexhaustible source of discussion within the television world; there are those who condemned it, labeling it as trivial, and those who praise it for its ability to skillfully tell the pain within a more crime. Our review of The Last Thing He Told Me, what else is it but a good drama disguised as a thriller, starts from a precise premise: we are talking about a product that works overall, but not as it should. And most importantly, he would like to.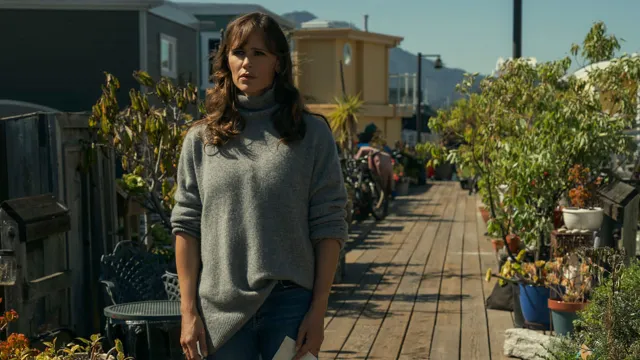 Let's take a step back. Television transposition of Laura Dave's novel of the same name (New York Times bestseller and gem recommended by no less than the sparkling Reese Witherspoon, here in the guise of executive producer, for her exclusive book club), the series is positive of the imprint given by the writer (who took care of adapting the book to the screen) and by an all-female entourage that fits very well into the dynamics of the series. Why The Last Thing He Told Meunderneath, it is above all a beautiful story of women.
In the good and bad luck. A Jennifer Garner back in the spotlight after the very lucky Alias and a new (but maybe still the same?) Nikolaj Coster-Waldau play Hannah and Owen respectively, a newly wed couple living a seemingly perfect life. The tale, however, does not even have time to take shape that it already crumbles: one day the husband disappears into thin air and all he leaves behind is a note. Any piece of paper, one word: "protect it". Who needs to be protected is Bailey, Owen's daughter (played by an extraordinary Angourie Rice, perhaps the real star of this product), a sui generis teenager very close to her father on the one hand, still a child suffering from her mother's death on the other. Above all, Bailey has never accepted Hannah, to whom she is bound by a relationship made of stubborn silences and ill-concealed intolerance, and whom she sees only as an intruder who has come to disturb a balance she believed to be imperishable. To make matters worse, the scandal of a possible financial fraud involves Owen's company: the two find themselves alone against everything and everyone and, hunted down by journalists and the police, they will try to solve a mystery that seems bigger than them.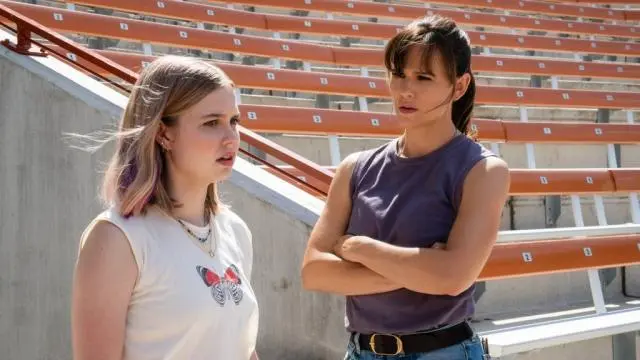 In an America that seems to have come out of a picture, perfect yet subtly corrupt, we are witnessing a fairly engaging narrative, interspersed with numerous flashbacks that explore the past of the characters and the relationship born over the years between a husband and wife who seemed destined to find each other and never leave each other again. A handful of episodes are enough to understand that Hannah is nothing more than a mere spectator of a more complex and decidedly more explored story: that of the wonderful relationship between father and daughter, the true backbone of a series that focuses entirely on personal dramas and leaves little room for action. Bailey trusts his father unconditionally ("there are no secrets between me and him", she says angrily more than once); why shouldn't it? How wrong is poor Bailey to think that all her children know their own parents inside out, and how wrong we are, spectators of a story that more reminiscent of a tragic family saga than the heart-pounding thriller he wears.
What happens when everything around us seems to collapse? We cling to the little things, perhaps in an obsessive but justified way, to get to a glimmer of that truth that the two female protagonists try to reach for the entire duration of the series. So, while Bailey struggles with her inner demons and learns to deal with the stigma of a missing father, Hannah tears apart a love story she thought was flawless in search of a sign, a warning, something to sort things out. tangled that is now his life.
The Last Thing He Told Me teaches that all of us are hiding something. And that, more often than not, it is secrets (and not love) that keep a marriage going.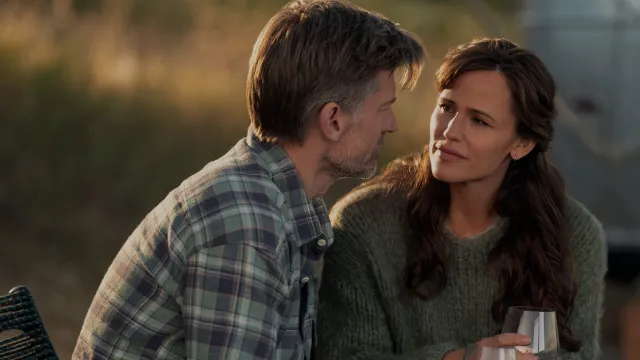 The big problem of the series remains, above all, the weight of a wrong label. It shakes the soul as a drama and not as a thriller, ending up disappearing in a sea of ​​very similar products and risking ending up forgotten too quickly. The tension is maintained, but not enough to ensure a distressing narrative, and the tension is often sacrificed to explore all those infinite and tiny details that make The Last Thing He Told Me a good portrait of that America we still want to hear about.
Angourie Rice shines in front of everyone (how nice to see her again later Omicidio a Easttown), perfect in her role as a girl pretending to be an adult, always too busy to avoid a love that in reality craves desperately. A little less our affectionate Jaime Lannister, who without sword and shield loses half of his charm and also part of the attraction; Jennifer Garner always precise and punctual, perhaps a little unapproachable but still fascinating. Overall, the series also ends up moving and conveying some interesting lessons, taking leave with an ending that arrives precisely and at the right time, more obvious than it would like but still consistent with the underlying meaning of the series.
Definitely a The Last Thing He Told Me the credit must be given, a bit like the incipit of Saviano's masterpiece Zero Zero Zero, to be able to teach something more about the human psyche. Look around you and reflect: who are you really? But above all, ask yourself: who are the others really?