Amara land today's episode
Bitter land previews of Sunday 28 May 2023: we are at the seventh appointment of the programming week. The episode airs on Canale 5 at 3.00 pm, except for schedule changes. Alternatively you can watch the episodes broadcast on Mediaset Infinity in streaming or on demand. Below you will find the detailed previews of the episode of the Turkish soap opera scheduled on Canale 5 on May 28, 2023.
Read the previews of the week from 22 to 28 May 2023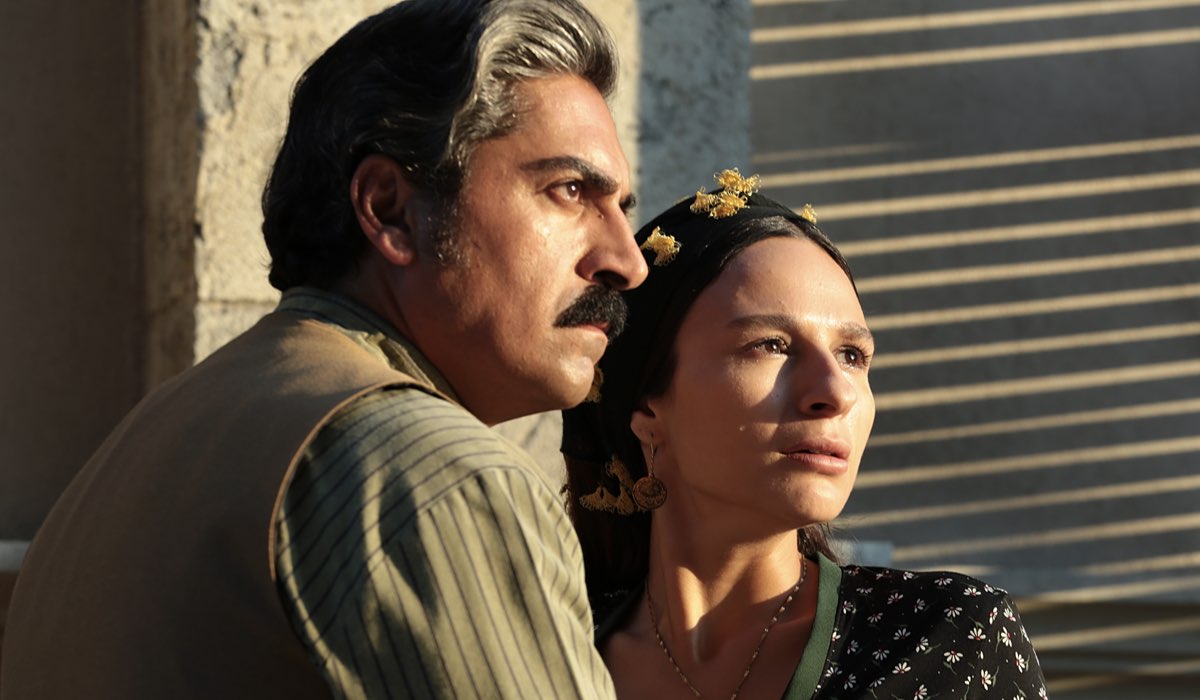 Terra Amara, advances of May 28, 2023
In the episode of Bitter land of May 28, Hunkar and Fekeli set out on the trail of Demir, who took Zuleyha away at gunpoint. The situation is going badly and Fekeli and Hunkar have decided to take action to avert the worst. Their hope is to find Demir and Zuleyha unharmed, but Demir is not thinking with a cold head at the moment and the situation could escalate at any moment. Meanwhile, Mujgan talks about the short film he shot – in which Yilmaz and Zuleyha talk about the Ercument story, unaware of being filmed – to Behice, who reproaches her niece for not having been able to handle the situation.
read on after the commercial
In the woods, Zuleyha tries to convince Demir that she is innocent and has done nothing to tarnish her honor. Shortly after, shots are heard and Demir, distraught, gets back into the car alone, with blood on his hands. In the city, Yilmaz tells Cetin that she does not intend to accompany him to ask for Gulten's hand from the Yamans due to Mujgan's jealousy. Still in town, Gaffur, unaware of the chaos that has broken out at the mansion, runs errands for Gulten's marriage proposal and resigns from Mr. Selami's restaurant. Meanwhile, two foreign men, Turgay and Erol, threaten to make Demir pay for buying the refinery.
Find out more news from the Terra Amara series!
The images of the secret meeting between Yilmaz and Zuleyha create confusion and fear. There are those who fear for Zuleyha's life, including Yilmaz who is desperately looking for her, and those who come to terms with the truth suggested by the video. Fekeli confronts Yilmaz and learns that the secret meeting is anything but proof of his son's and Zuleyha's infidelity. The engagement between Cetin and Gulten is postponed, but Cetin receives the news too late and this causes some disagreement. Sabahattin does not believe in the theory of betrayal and tries to reason with Mujgan, now blinded by her pain and anger.
How to see Terra Amara on Mediaset Infinity in streaming
Where to see today's episode of Bitter land in streaming? It is available on Mediaset Infinity, a free platform branded Mediaset. To access you need to create an account. Personal data and other essential data are sufficient, which you can also provide through a social profile.
Terra Amara replica today
The bet of Bitter land in today's replay is always loaded on Mediaset Infinity (ex Mediaset Play). The platform allows programs broadcast on Mediaset networks to be retrieved even after they have been broadcast, on demand, as a "replica". This is not an actual replica, but it feels like one.