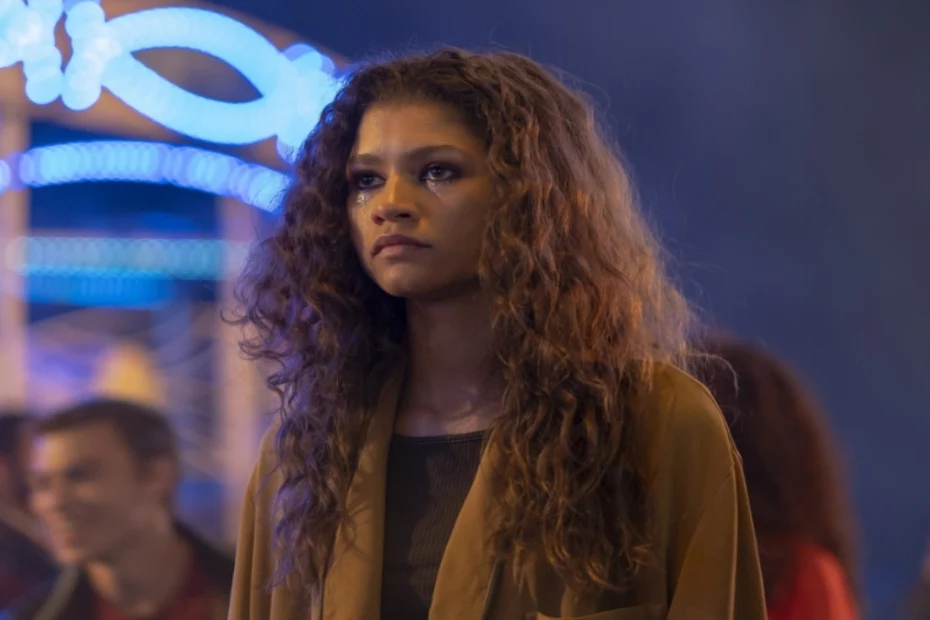 The making of Euphoria 3, the famous HBO teen drama, has slowed down and shouldn't finish before 2025. Here are the reasons
Delays in production Euphoriail popular HBO teen drama: the third season of the beloved show that has garnered extraordinary success in recent years it shouldn't hit television before 2025. Indeed, not even an indicative date of when the new episodes could be launched has been released at the moment. If this were true, viewers and fans of the series will have to wait much longer: the second chapter of Euphoria, in fact, had debuted on the HBO television channel in January 2022 (now almost a year and a half ago) and had already suffered significant delays that time due to the Covid-19 pandemic. In this case, however, i reasons for the slowdowns would be many: not only it American writers' strike (which has been going on for a month now and has caused the stop of other successful TV series including the fifth season of Stranger Things), but also the show star Zendaya's busy schedulewho plays the protagonist Rue alongside other now famous young actors (including Sydney Sweeney, Jacob Elordi, Hunter Schafer, Alexa Half e barbie ferreira).
Possible delays in the production of Euphoria 3: the head of drama of HBO sheds some clarity
In an interview given to the entertainment site Deadlinethe head of dramas produced by HBO Frances Bears did some 'clarity, explaining the situation. "Euphoria is a series that we had begun writing in tandem with the post-production of The Idol, but right now we don't have many scripts. We can't start filming, so the release of this series – ideally 2025 – depends on when we can resume work with Sam, who is currently putting pencils down and finalizing post-production on The Idol "said Orsi (words quoted by Comingsoon). So it would seem that Sam Levinsonshowrunner of the award-winning 9 Emmy Awards series, ha temporarily suspended the writing of Euphoria 3 to focus on post-production of The Idolthe new drama series from HBO with Lily-Rose Depp e The Weeknd (which will be available on the Now streaming platform from June 5th). This reasoning therefore adds to the others cited above. How many it seems, however, the risk of being delayed is also for other popular products in the HBO catalogamong which The White Lotus e The Last of Us. "While everything is at a standstill right now, I hope the situation clears up sooner rather than later. Otherwise we will have to reconsider the 2024 schedule, which shows will be ready (only) in 2025. The series I'm trying to air would not necessarily be ready if this strike lasted six to nine months. So yes, this is a big question mark for usbut I think we'll deal with that situation once we get there" concludes Orsi.
The Idol is the lowest rated HBO series of all time