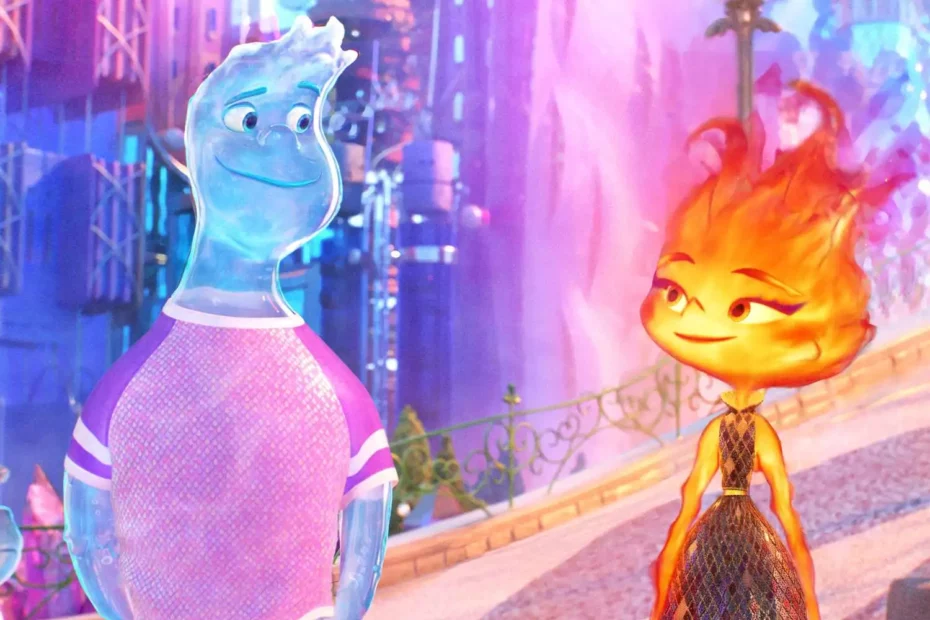 Disney has released the first exclusive clip of Elemental, the new Pixar animated film arriving in June
Elementalthe new animated feature film produced by the famous animation studio Pixarwill arrive in Italian cinemas on June 21st and in recent days the first exclusive clip of the film. In this short frame released on the official channels of Disney (who collaborated with Pixar in the making of the film) we can take a first look at this new and exciting animated adventure directed by peter sonAmerican director of Korean origins already known for Arlo's Journey and author of Ratatouille, in which he also worked as a voice actor. The story takes place in a fictional town called Elemental Citywhose inhabitants are formed by four natural elements: water, air, fire and earth. The plot centers on the surprising encounter between Embera girl on fire voiced by Leah Lewis (Nancy Drew, Batwheels), e Wadea young water boy with the voice of Mamoudou Athie (Underwater, Jurassic World – Domination, Archive 81 – Alternative universes).
The plot of Elemental focuses on two young people who, despite their differences, decide to oppose the rules of the world in which they live
Despite the obvious differences between the two young Ember and Wade fall in love and decide to try to establish a relationship, opposing a world in which the inhabitants of two opposing peoples cannot live without opposing each other. In this colorful scene given to us by the production company, we can in fact notice the different abilities of Ember and Wade: the first changes color according to the mineral it comes into contact with (typical property of fire), while the second creates drops of water which, when suspended in the air, give life to a beautiful rainbow. Sohn explained that he came up with the idea for Elemental inspired by his childhood. "My parents immigrated to the US from Korea in the early 1970s and opened a grocery store there in the Bronx. We were one of many families who had ventured into a new land with dreams and hopesin a single crossroads of cultures, languages ​​and small beautiful neighborhoods. That's what it led me to Elemental. Our story is based on the classic elements: fire, water, earth and air. Some elements mix together, some don't. What if these elements were alive?" said the director.
Waiting for the cinema debut, here is the original video (available on Disney's official Instagram profile).
Wish: here is the TRAILER of the new Disney film