There are TV series that manage to capture you from the first moment, making their plot more and more intricate and leaving you in suspense until the last minute, and then there is Riverdale. With its seven seasons – and constant risk of being canceled – there were not a few moments when, as we waded through it, the only thing we could think was: but why?
The comic series Archie and Jughead on which the series is based has managed to expertly unite the genre of teen drama with that of Fantastic, entertaining the reader with an interesting and intricate narrative level. Which – evidently – The showrunner di Riverdale they failed to do. The attempt to minimally reproduce Lynch's great masterpiece, Twin Peaks, failed, what came out of it was a jumble of different genres such as teen drama, fantasy, detective and thrillermaking it all very messy and bordering on comical with plot holes huge e unexplained dynamics.
Although there are not few moments in which Riverdale gave the worst of himself – just think of all the plot twist senseless that have followed in recent years – there are five particular moments that we just couldn't help but highlight as the worst ever.
WARNING: This article contains spoilers for all seasons of Riverdale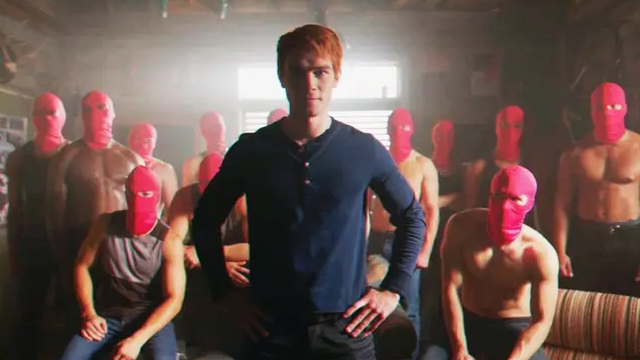 Archie and the formation of the Red Circle
When his father becomes the victim of an attempted murder prosecution of the notorious serial killer – and anonymous – Black Hood, Archie decides well to take justice into his own hands and set up the Red circle: a group of students hyper-gym who decide to rise to champions of justice. Obviously the first question we asked ourselves was: how could sixteen year olds defend the city from a crazed serial killer? You wait for him trash there are many, starting with the fact that Archie makes its announcement through a video on Youtube which goes viral after two seconds showing almost all the members of the circle bare chested and with red balaclavas on his head, while he heads with the classic pose from Superman. Needless to say the gang will not be able to reveal the identity of the Killerwho will decide instead to reveal himself independently to his daughter Betty.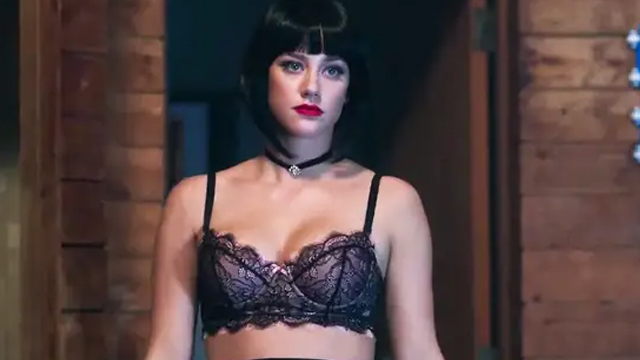 The arrival of the Dark Betty
After getting used to the sweet and pretty Betty (Lili Reinhart), with her blond hair and friendly face, Riverdale decides to turn everything upside down and introduce us to the side dark of this character. In 1×03 the girl implements a plan – perhaps a bit extreme for a sixteen year old girl – to make Chuck regret having lied about a sexual relationship he had with Veronica. So – without understanding how or why – we find ourselves looking at Betty who, in a lace bra, red lipstick and black wig, tries to boil alive the boy who made his friend suffer. A drastic and sudden transformation that – fortunately – vanishes in the same way in which she was born. Probably aware of the fact that the idea wasn't all that brilliant, the writers decided to say goodbye forever to the Dark Betty after the first season.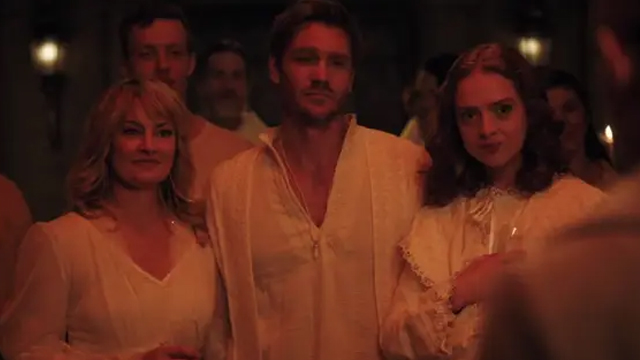 The Dark Sect of the Farm
Probably out of ideas, the showrunners they decided to opt for another type of theme – which are very reminiscent of films like Midsommar – inserting in the third season the farm. The initial idea wasn't that bad, after all. However – although it was immediately clear that the sect hid aspects dark and uncertain – we didn't expect to get to see floating children o dark sorcerers. In a few episodes we find ourselves catapulted into increasingly fantasy dynamics and creepy which clearly upset the climate created up to that moment, filling the plot with forced and non-functional dynamics – such as Betty being sent to a psychiatric hospital by her own family. But the surprises don't end there: the farm in fact, it turns out to be a place that not only diverts but also sells the organs of the boys who become part of it. The reason for this choice of plot? We don't know either.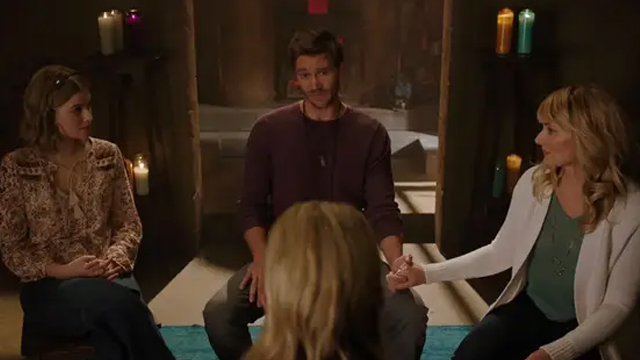 Betty's imaginary gene-killers
As if in the third season the idea of ​​the Farm wasn't already enough, we also had to put up with the news of the Betty's deadly gene-killers, performed by Lili Reinhart. To reveal this to her dark secret I'm just his mom Alice and her sister Polly who confess that they have always known. Edgar, the head of the cult, kindly offers to help her in any path she can free her from this dark side and in their first meeting we see the sixteen year old face a journey dreamlike and confront his another self evil. Il cliché of the good girl who turns out to be quite the opposite is a must since the dawn of tv series days, but maybe in this case, adding it up to all aspects no sense that continue to emerge from Season 3, Riverdale has gone a little too far.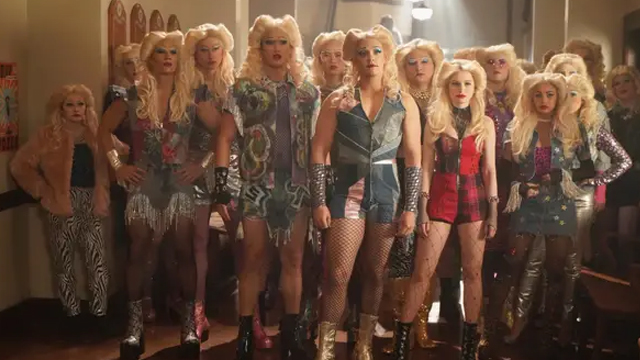 Are we in Riverdale or High School Musical?
After seeing it strip-tease of 16-year-old Betty in lingerie in front of her mother and all her friends, we thought we'd seen everything, but no: we had to expect fully sung episodes too. That the Riverdale producers especially liked i musical he had already understood it from the second season with the episode dedicated to Carrie-The Musical, but we didn't expect to find them scattered in each following season. Thus – as if Riverdale weren't already chaotic enough between shamans, killers and magical sects – it also sporadically transforms into a small High School Musical. We cannot forget the episode 3×16con the musical financed by the Farm, in which the protagonists, such as Jughead (Cole Sprouse) or Archie, perform on stage between pointed lights and shots full of pathos o to 4×17 in which we see the episode end with all the major characters of the series singing to the tune of Wicked Little Town.
Riverdale: The ranking of the 6 seasons, from worst to best