Ah, the Griffins.. How many hours have I spent in front of the TV to watch the irreverent representation of the typical American family. Often, to be honest, there was never a logical thread, but every episode of Family Guy has always changed my mood like a sock in the washing machine. If the pointer of my temperament had marked cold and nervous, the family headed by Peter would have helped me, with its strong humorous and, in some ways, even demented vein, to make me smile and smile.. and smile.
But since fun never satisfies, I have often wondered if there was even the slightest possibility of turning Family Guy into a live action with Italian actors. In today's world, adaptations and transformations dominate the television landscape, often giving new life to the original product. What if the original product had the Family Guy license plate? The test is not easy at all but let's try to imagine which actors can, in some way, feel at ease in a bizarre and bizarre part like the one created by Seth MacFarlane, father of the Griffins, his spin-off The Cleveland Show e American Dad!
What would be the cast for a live action Family Guy?
Peter Griffin – Stefano Fresi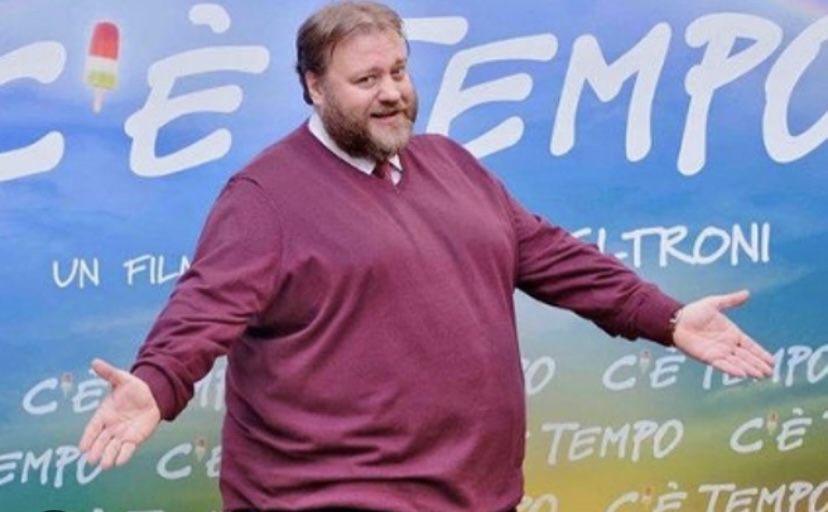 Well.. There is no doubt: Stefano Fresi, perhaps most of all, also has that humorous vein that is needed to play such a character. The Roman actor has progressively established himself as one of the most interesting actors on the Italian scene and the artistic collaboration with Edoardo Leo is one of the most prolific in the national territory. Peter Griffin, as you well know, is an incompetent worker, often an absentee father and alcoholic but also a severe and meddling man. Imagine if Peter were played by Fresi in a live action: the Italian actor would be perfect in his attempt to watch Star Trek or Happy Days while singing Surfin' Bird by Trashman.
What distinguishes most of the main characters of the Family Guy is their ambiguous behavior, often changing and diverse depending on the needs of an episode. This aspect, in Peter, is almost always evident in the final redemption after a storyline that has seen him end up in serious trouble and embarrassing situations. Stefano Fresi doesn't always have an easy life in his films and, often, he too finds himself face to face with unpleasant little problems which at the same time act as lessons. In War, he was in jail for sexually abusing a girl but, once he got out, he never touched a woman again, so much so that he has been a virgin for more than twenty years. And do we want to talk about Stefano Fresi within Smetto quando voglio? His character, Alberto, is a chemist who washes dishes in a Chinese restaurant but ends up becoming a drug manufacturer with his loyal gang.
Fresi's facial expressions in the film are masterful, a real touch of healthy fun. Of course, to play Peter Griffin, that extra touch of demented comedy would be needed, but Fresi appears capable of really interpreting everything.
Lois – Milena Miconi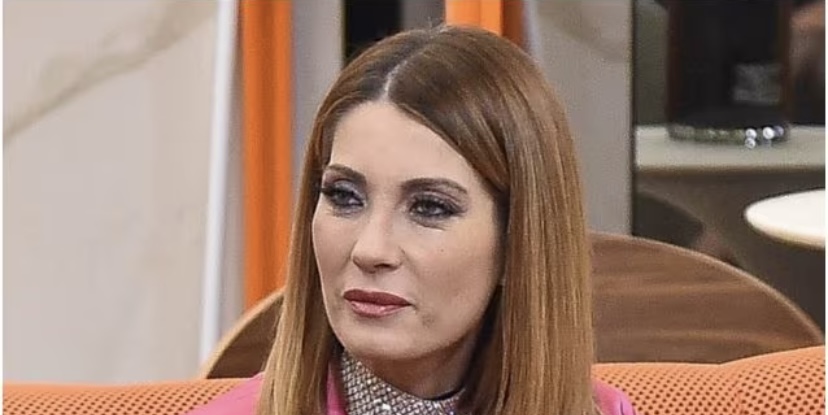 Lois is a housewife like many others but loves the piano like a family member. Unlike Peter, Lois is an attentive parent, an uninhibited mother even if she often has preferences within the family: she directs her attentions mainly to Stewie. Without her the family would be in a lot of trouble, wouldn't they? She often makes up for all the mistakes of her children and above all of Peter but she too has proved to be morally ambiguous, in some contexts more so than her husband. Lois is portrayed as a very sexy woman and perfectly aware of it, so much so that she also works as a stripper in various nightclubs. We have reviewed a little the most important traits of the first lady of the Griffin house to announce her Italian stunt double, a showgirl who has just come out of the Big Brother house: Milena Miconi. The Roman actress began her acting career in the theater and then took part in various television productions such as the Carabinieri and Don Matteo.
Milena Miconi has red hair like Lois but beyond a purely aesthetic consideration, I imagined her figure in a specific episode of Griffin and it seems to fit perfectly: I think of the moment she met Peter when he was a janitor in his family's large swimming pool, with the task of handing out towels to the bathers. Milena Miconi could show off all her sensuality but at the same time be a more elegant and refined Lois. In her performances as an actress, I also see the humor that belongs to Peter's wife, especially when Stewie and his obsession with his mother are involved.
Meg – Martina Lelio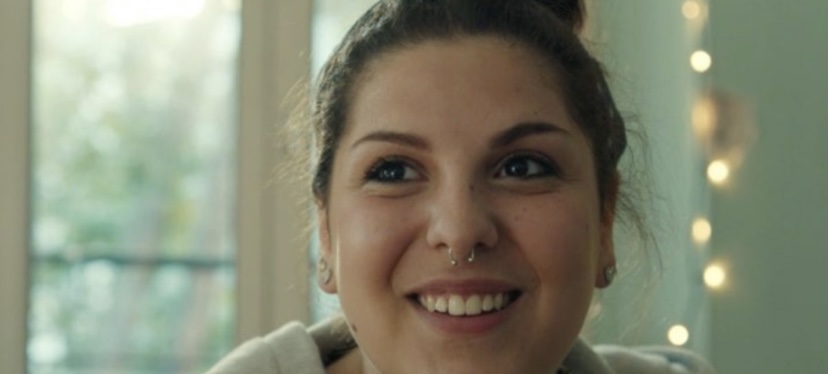 Martina Lelio has given great proof of her talent in one of the most successful Italian TV series of recent years: Skam. In the series, the young actress plays Federica Cacciotti, a sunny and funny girl as well as a real transmitter of positive energy. Meg is by no means a cheerful girl and vice versa, she is a lonely, reserved teenager with very few friends. I would very much like it if Martina Lelio could become Meg and demonstrate her talent in a slightly different role than the one already played. Skam is a series where relationships with family, school and friends are the focus of the main narrative and Meg is often represented within these social contexts. Often of her father Peter of her often does not remember her name or her face and the family in general fails to accept the girl, while at school she is the victim of heavy jokes and jokes.
Martina Lelio, already a member of the Matte group within Skam, could best represent Meg's desire: she would like to be part of the most popular kids in her high school and be friends with Connie, so much so that she often does her favors not required in order to ingratiate her. And if in Skam love is the common thread of the plot, even in Griffin the primordial feeling knocks on Meg's part: the girl is shamelessly courted by a boy who attends the same school, named Neil Goldman.
Chris – Loris De Luna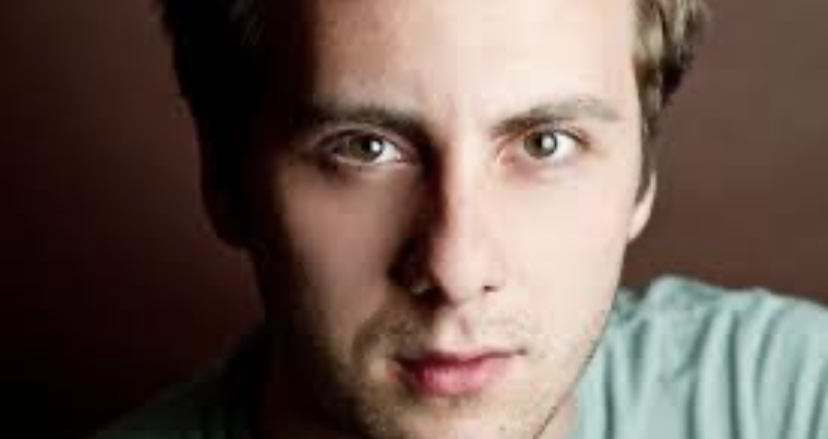 Do you know Valerio, one of the most active bosses in the fifth season of Gomorrah? He reminds me of Chris Griffin and don't ask me why. Perhaps because of the blond tuft or the calmness with which he manages to carry out part of his daily life. Both apparently paranoid, they demonstrate over time that they know how to adapt with great ease to new socio-cultural contexts and, moreover, capable of coherent reasoning with respect to their history within the episodes to which they belong.
Chris is one of the characters that I appreciate most within the Family Guy because although he is often presented as dull, he instead has extraordinary artistic talents: he can draw so well that he almost managed to become an artist in New York. For the more attentive, Peter's son also knows how to make profound reflections on current issues and on the social customs of America. Gomorrah will certainly not be the Griffins and there will be no boss to face, but Loris De Luna could have to do with the imaginary monkey created by Chris as his enemy: who will prevail?
Stewie – Massimo Boldi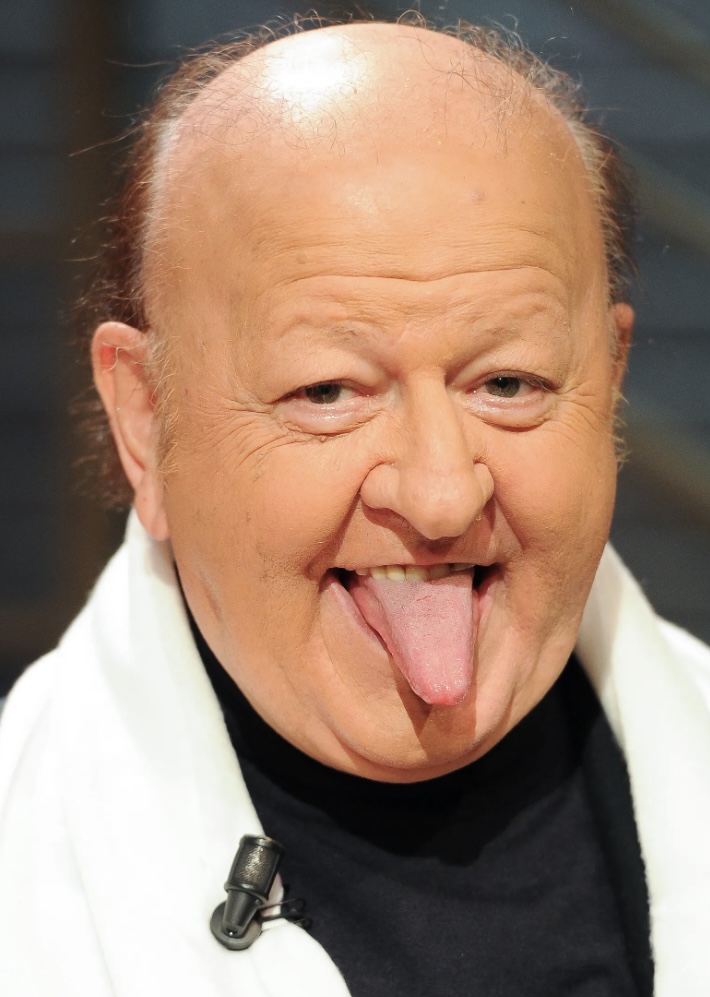 Okay. start laughing with me. This correspondence between Boldi and Stewie came to mind when I was watching Vacanza Su Marte, the latest cinepanettone directed by Neri Parenti with De Sica. Due to a series of circumstances, the two protagonists of the film, including Massimo Boldi, end up on Mars, in a land full of life where it is possible to live. It is precisely in a scene of the film, the one in which Boldi is about to be launched into space, that I thought of Stewie, the focal character of the entire series.
Why exactly Boldi like Stewie? I imagine how funny it is to watch a live action of Griffin while Massimo Boldi aka Stewie has his classic but opposite Oedipal complex: he wants to kill his mother. Among other things Stewie is capable of taking any form of everyday life: do we want to indulge ourselves in seeing Massimo Boldi be anything?
I would like to see Boldi play the criminal like Stewie in the animated series as he enjoys watching children's shows and is still not able to use the bathroom. We deserve a live action episode where Boldi has great knowledge of martial arts and military tactics just like Stewie: let us remember that the youngest of the Griffin family knows how to handle many weapons and thanks to his great genius he has managed to build complicated machines to travel through time or between parallel universes. And if Boldi is Stewie, who is Brian, the anthropomorphic dog from the family? Undoubtedly De Sica.