Il Volo – Tutti per Uno, the first of the two scheduled appointments, will be broadcast tonight on Canale 5: guests and previews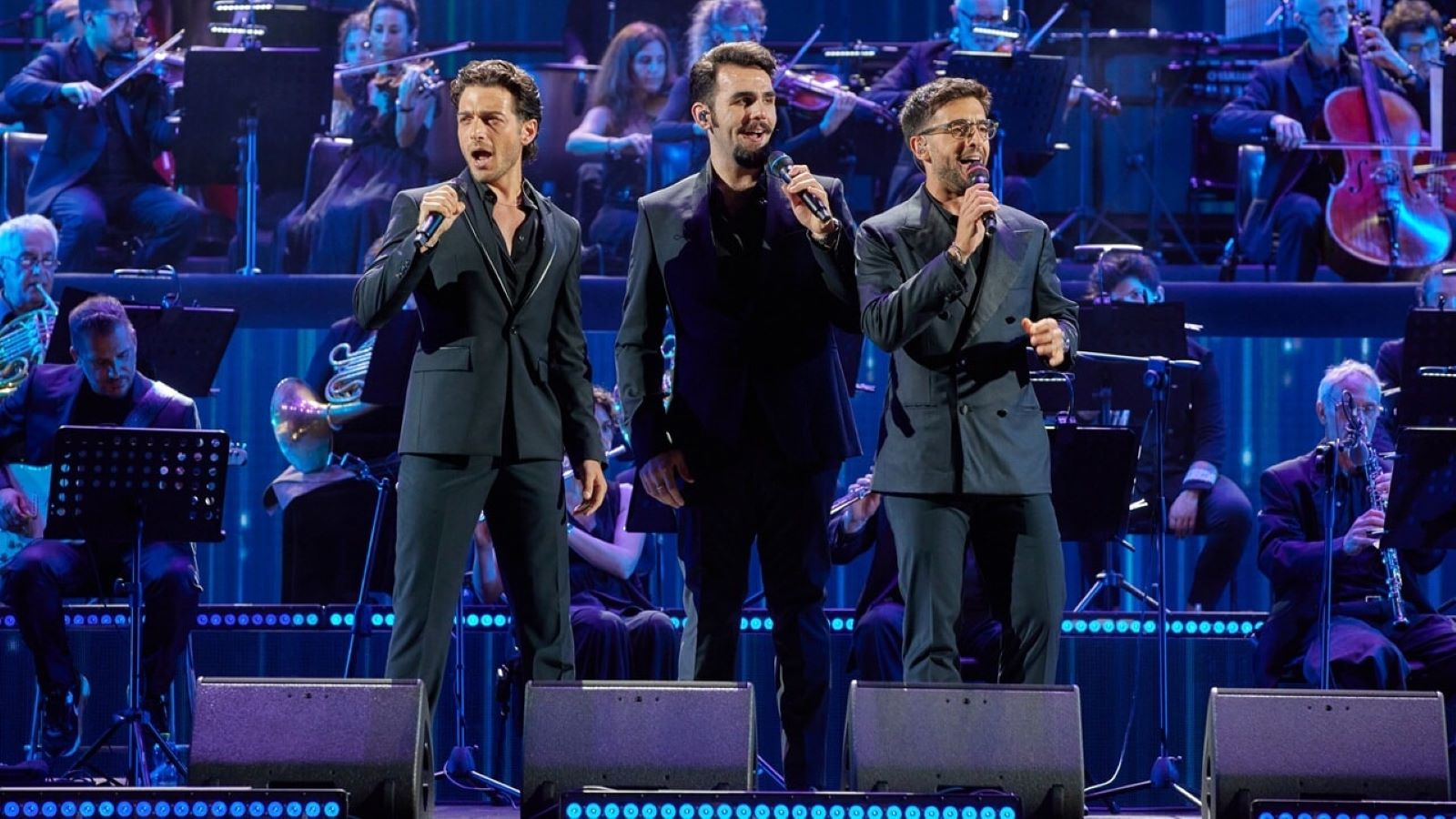 This eveningMay 27, on Channel 5 will air in prime time Il Volo – All for One, a special, divided into two episodes, dedicated to the musical trio composed by Piero Barone, Ignazio Boschetto and Gianluca Ginoble. The project sees the participation of Federica Panicucci and guests from the world of music and entertainment.
The show will be broadcast from the Verona Arena and has been divided into two parts; the second will be broadcast next Saturday 3 June. Among the guests who will tread the prestigious stage, there are artists such as Irama, Madame, Fiorella Mannoia, the jazz pianist Danilo Rea and the actor Edoardo Leo.
Alongside Piero Barone, Ignazio Boschetto and Gianluca Ginoble, Annalisa, Antonello Venditti, Francesca Michielin, Mario Biondi, Gianna Nannini, the Poohs, Giorgio Panariello and the soprano Aida Garifullina will also perform.
Il Volo rose to prominence in 2009 after participating in and winning the Italian music competition Ti lascio una canzone. To date, the trio has released seven studio albums, the latest of which, titled 'Il Volo Sings Morricone', was released in 2021.
In 2015, Piero Barone, Ignazio Boschetto and Gianluca Ginoble triumphed at the Sanremo Festival with the song 'Grande amore'. This success led Il Volo to represent Italy in the Eurovision Song Contest 2015, held in Vienna. They took a well-deserved third place and also won the Marcel Bezençon Press Award, the prestigious critics' award given by accredited journalists at the event.
The concerts broadcast on Canale 5 are produced by Friends&Partners, directed by Luigi Antonini.