A passionate woman, a loving wife, an understanding mother: Marjorie Jacqueline Bouvier, better known as Marge Bouvier or Marge Simpson, is this and much more. She is a person who firmly believes in her values ​​and does not betray them by behaving differently from how she preaches, she is a inexhaustible source of patience in relating to all the people around her – children and husband in primis -, she is the pivot that unites a family whose members would too often run the risk of inexorably drift away from each other, if she weren't there. Marge Bouvier is full of talents, stubborn, sometimes even obsessive and a bit too much of a bigot because – let's face it – perfection doesn't even exist in animated series. In each episode she goes from one passion to another, from one ability to another, from one activity to another without ever stopping, never giving up and trying to never let every single member of his family lack love and attention. Yet, as much as she has during all episodes of I Simpson always something to do or someone around, Marge Bouvier will always feel alone.
The origins of one of the most complex characters of The Simpsons
Living in the narrative universe de I Simpson it's not always easy, especially if you're part of the protagonist family of the series and if you grew up with a father who is often not very present, a critical and austere mother, and two sisters who are hard to define as pleasant. Patty and Selma in particular, identical twins both in features and incynical approach towards life, play a decisive role in defining Marge as a person. Growing up with two older sisters who are practically one, so similar to each other and at the same time so different from heris perhaps the first piece placed at the base of a tower of solitude that over time does nothing but grow, despite the continuous attempts to tear it down.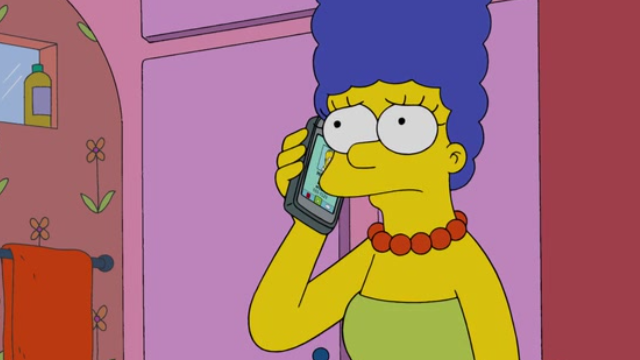 And perhaps the greatest attempt to set aside for a while the idea of ​​being alone in a context so detached from one's ego is precisely the marriage with Homer Simpson. Marge and Homer have known each other since they were kids, and he represents the exact opposite of what she has been used to until then. As lazy and often irresponsible as Homer is a good man, in love and with a totally different worldview than the family Marge grew up with. It goes without saying that neither Jacqueline nor Patty and Selma love him, indeed none of the three does anything to hide their contempt for the man. Not bad, since a young and in love Marge she becomes pregnant and marries Homer shortly thereafter, moving away from a family in which she doesn't feel totally comfortable in order to create her own.
But the fact of giving life to his new family unit doesn't mean that feeling of emptiness that Marge carries with her disappears altogether. In fact, she never actually goes away. Getting married and giving birth to three children are certainly steps that make Marge Bouvier or Marge Simpson, if you prefer a more accomplished woman, but no less alone for that. Because Homer, however loving, doesn't change his uncaring nature, he often doesn't fully understand it and needs more than a jolt to remember that his behaviors have repercussions on his family, and on his wife in particular. And the children, like all children inside and outside the borders of I Simpsonat a certain point they begin to claim their own spaces: Bart has his pranks to play and Lisa her battles to carry on. As for Maggie, while still small, she is not only much more skilled and independent than she seems, but she is destined to follow the path of her older brothers.
So what's left for Marge? Who stays?
Marge is a wife and mother who loves and is loved, but at the same time she is also a woman who has never had – or has never given herself – the possibility of fully realizing her passions and desires outside the family sphere. She tries on several occasions, but it's always about attempts that are born, develop and die within one episode. Marge showing her cooking skills to the world, Marge going into politics, Marge going to save sea animals: you could list hundreds of occasions when Marge Bouvier decides to stop listening only to those around her and to start listening to that inner voice that hardly anyone ever listens to. Yet in the end, for one reason or another, she always returns to her everyday life, to a life that she likes and that sees her surrounded by the people she loves and who love her but who, deep down, they never fully understand it.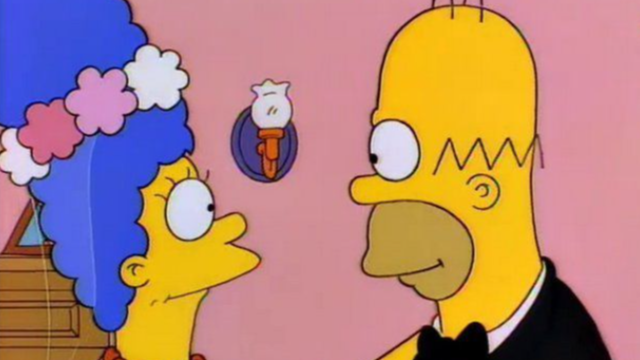 And it always comes back to the starting point, to a woman from the beginning of her life little listened to and who, as such, it's hard to listen. Because if Marge Bouvier is ne I Simpson the stereotypical representation of the American mother of a family, she is also the character she brings to the screens more than any other the inability to understand each other and, consequently, to be understood. Used to remaining aloof and almost canceling her wishes to satisfy those of others, Marge continues to perpetrate a pattern in which she implements continuous attempts to react to an everyday life that deep down continues not to fully satisfy her, with a void that does not it can be filled by the love of those around it – which, it must be reiterated, exists – but only from his own self-love.
It is difficult for those who are accustomed from an early childhood to feel different, strangers to believe in themselves. It's hard to start loving yourself, and love is sought elsewhere; but even when you find it it's not enough, because it's not really what you need. And then you try not to think about it, to get distracted, to fill yourself with something else but even this is not enough, because it doesn't solve the problem. That emptiness born in the mists of time is still there, yet to be filled, and you hear everything. Marge feels it because all the people feel it – we all feel it – that Marge is meant for. All of us who don't know, or maybe we're just so afraid to, really listen to each other. And then maybe Marge Bouvier's solitude is somewhat ours, and is a tool to help us perceive it and fight it differently. So thank you Matt Groening, thank you Marge: you are more special than you imagine.