That's so Raven needs no introduction, it is one of the most popular TV series of the Disney Channel era, aired from 2003 to 2007 for a total of four seasons and 100 episodes and is currently available on demand on Disney Plus. The success of the TV series has continued over time, counting ben due spin-off: Cory at the White House e Raven's House. The latter very recently, takes us back to the colorful world of Raven Baxter (played by the iconic Raven-Symoné) ten years after the events of the original sitcom.
On the other hand, nothing can stop Raven and this is also demonstrated by the fact that it was the first Disney Channel original TV series to pass the 65 episode barrier. And the truth is that we really miss it.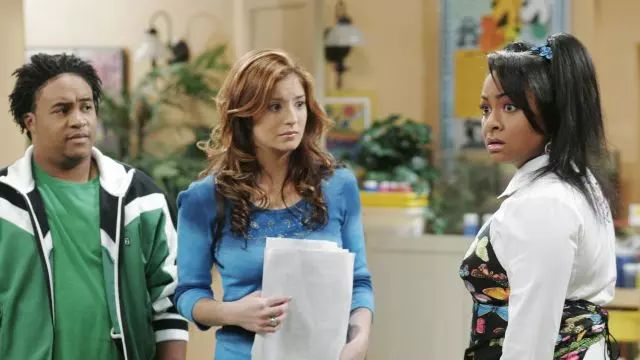 Right, it's been 20 years since the airing of the pilot of That's so Raven, I was only seven at the time and Raven Baxter was kind of home. Now if I think of TV series that have a protagonist with paranormal powers I think of Ghost Whisperer o Medium. Of course, even these last two series kept me company when I was very young (from the top of my 27 years), but I promptly ended up with my eyes swollen with tears or with a latent anguish that accompanied me before going to sleep. That's so Raven And something completely different.
Maybe I don't miss it either That's so Raven itself, but everything this sitcom reminds me of. At the time choosing a program to watch wasn't even that obvious, there were so many variables to manage. Time was the most important factor, since the hours I could spend in front of the television were always sipped, and I had to deal with the television programming. Today even children know how to find their favorite programs on the streaming platform available, this was just a distant dream for us even if, in the end, it was also more comfortable because we didn't get lost in the maze of choice. Do you think that they also have the possibility of skipping the acronym, which in itself is unthinkable with the beautiful acronym of That's so Raven.
All we had to do was turn on the television and choose the channel, the rest took care of itself, and in that moment we also learned the sacred art of know how to be satisfied.
That's so Raven it tells us about the light-heartedness of childhood, but it does so in a wild and colorful way.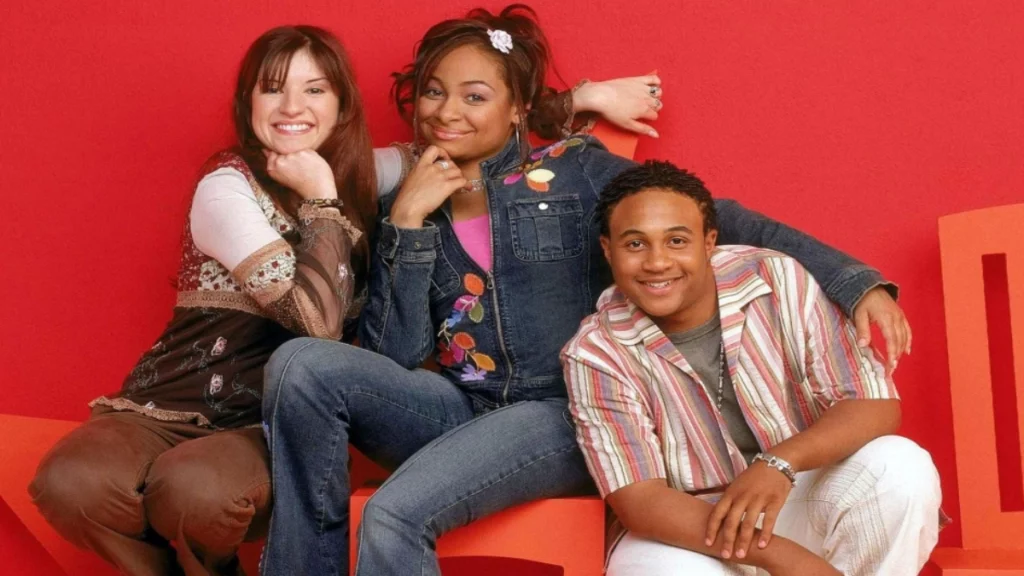 Friendship and family are one of the cornerstones of the sitcom, and digging beyond the surface with a slightly more mature gaze, we realize that That's so Raven he taught us so much and has contributed positively to what we are today, 20 years later.
Raven Baxter is an ordinary and extraordinary girl at the same time. She has the gift of being able to foresee flashes of future, but despite her daring efforts to bend Destiny in her favor, she always remains trapped in the immutability of reality. Often it is she herself who causes the situations of her visions of her that she tried in every way to avoid.
But Raven also teaches us to to be ourselves beyond labels, to pursue our dreams even when they seem on the verge of utopia. In her little room with her sewing machine she designs and manufactures her future, and there is nothing that can stop or distract her from her goals. Raven is kind of my generationthe one that saw the world stop just when we were called to make important choices for our future, to take that extra step to become the one we wrote about as children in Italian essays.
How beautiful those Italian homework where I could dream with a pen in hand, going back how many things I would say to that little girl who wanted to grow up fast and spent the afternoons dreaming with Raven, Chelsea and Eddie. Think that already then Chelsea he spoke to us about the importance of ecology, respect for the environment and the dangers of climate change.
Raven taught us with irony the beauty of being yourself, even with bodies that don't conform to those of glossy magazines, or with ideas that differ from those of the mass that surrounds us. He made it clear to us with one disguise after another, and with a lightness all his own, condensing everything into a twenty-minute episode. In the most difficult moments we have all been Raven Baxteraware of a future fraught with obstacles but ready to do anything to bend that uncertain future in our favor.
Maybe I don't miss it That's so Ravenbut I miss that conscious invincibility I felt as a seven-year-old while watching yet another adventure by Raven, while I held an apricot fruit juice in my hands and nibbled the edges of the straw. Rebellious, outspoken, with dreams bigger than drawers and unwavering loyalty to her friends, that's Raven. Today I wonder if that Raven would be proud of the woman I have become, but above all if that little girl with the uncombed black curls would be proud of today's woman, a little different from the one described in those Italian essays but still rebellious, with unkempt black curls and with more dreams than drawers.