Disney has officially announced that the eleventh season of Futurama will arrive simultaneously with the United States.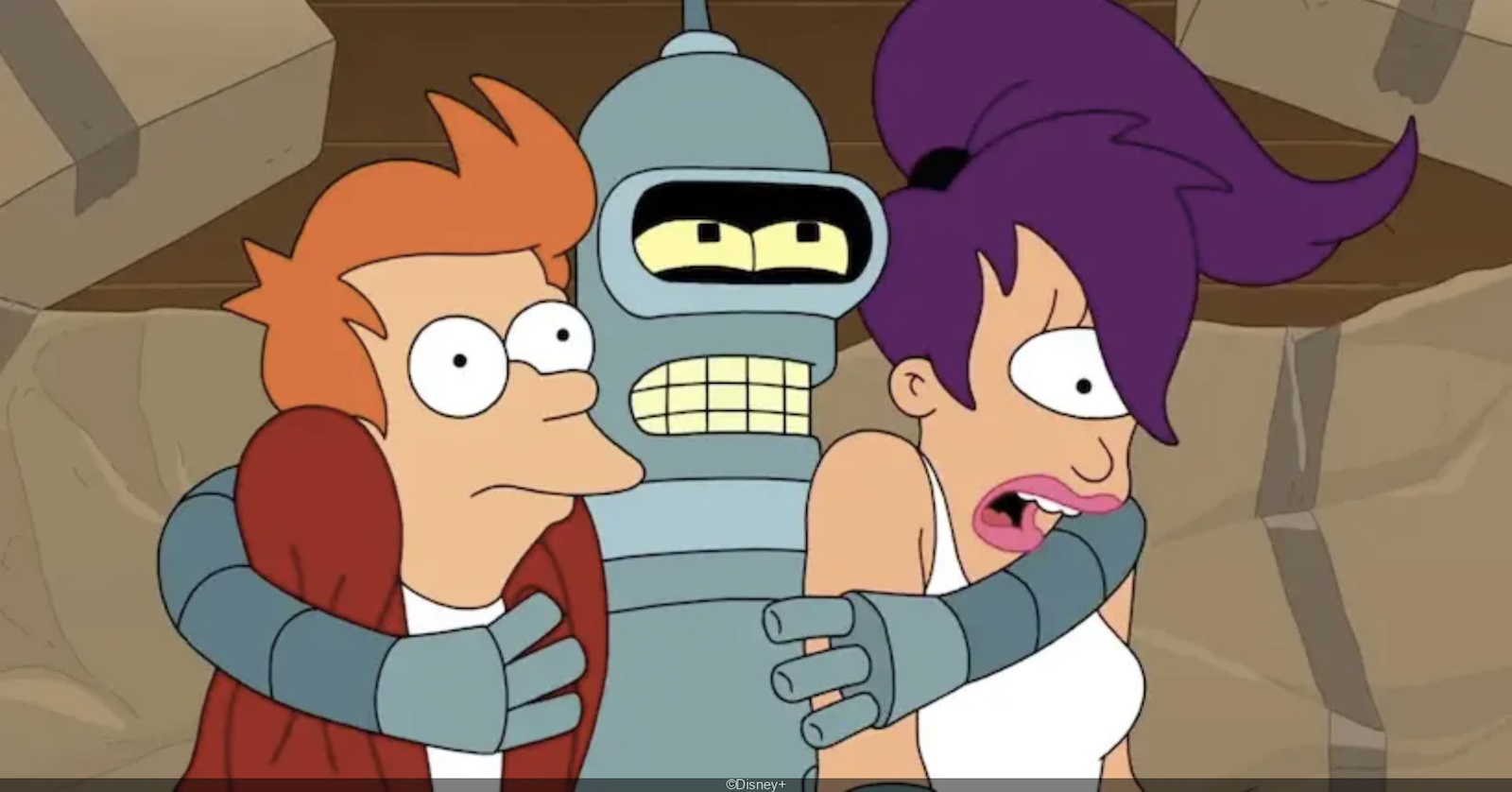 Disney+ has announced that the eleventh season of Futuramathe beloved animated series for adults from Matt Groening and David X. Cohen, will debut in Italy on Monday July 24th only on the streaming platform, with new episodes every week.
After a "brief" ten-year hiatus, Futurama triumphantly emerged from the cryo pod, with the original cast complete and satirical wit intact. Season 10's 10 never-before-seen episodes are suitable for everyone: new viewers will be able to start the series here, while longtime fans will get the answers they've been waiting for a decade, including the developments of the epic love story between Fry and Leela, the mysterious contents of Nibbler's litter box, the secret history of evil Robot Santa and the fate of Kif and Amy's tadpoles. Meanwhile, there's a new pandemic in town as the crew explores the future of vaccines, bitcoin, cancel culture and streaming TV.
The 10-episode season stars John DiMaggio, Billy West, Katey Sagal, Tress MacNeille, Maurice LaMarche, Lauren Tom, Phil LaMarr, and David Herman.
Futurama: the first trailer reveals the release date of Season 11
Futurama is produced by 20th Television Animation, part of Disney Television Studios, with animation done by Rough Draft Studios. The series is created by Matt Groening and developed by Groening and David X. Cohen. Executive producers include Groening, Cohen, Ken Keller and Claudia Katz.