The 2023 edition of the Cannes Film Festival is about to end and among the latest films in competition are the new works directed by Alice Rohrwacher and Ken Loach, while Jane Fonda will be the protagonist of a meeting.
There is still a little bit of Italy in these last days of programming Cannes 2023: the film will in fact be presented in competition La Chimera directed by Alice Rohrwacher.
Among the protagonists of Friday 26 May there will also be space for a meeting that already promises to be particularly rich in anecdotes and curiosities with the cinema icon Jane Fonda.
Films in competition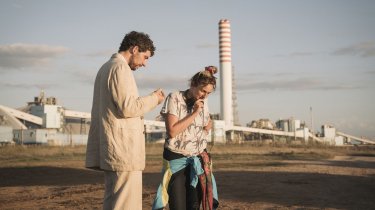 In the running for the Palme d'Or at the 2023 edition of the Cannes Film Festival there will also be the Italian film La chimera, directed by Alice Rohrwacher. Among the protagonists of the project there will be Josh O'Connor, Carol Duarte, Isabella Rossellini, Alba Rohrwacher and Vincenzo Nemolato. The feature takes its title from the fact that everyone has their own Chimera, something they want to achieve but can never find. For a group of grave robbers it is redemption from work and the dream of an easy income. For Arthur the Chimera takes on the appearance of the woman he has lost, Beniamina. The young man tries to find her everywhere, embarking on an adventurous journey.
Also competing will be Ken Loach's The Old Oak, telling the story of the last pub and public place where people can come together in a community going through a difficult period. TJ Ballantyne (Dave Turner), owner of the building, has the fate of The Old Oak in his hands and the situation is even more difficult after the arrival of some Syrian refugees. TJ forms an unlikely friendship with a young Syrian, Yara (Ebla Mari), who is always active with her camera. The two communities will therefore have to find a way to understand each other.
In some perspective
The closing film of the Un Certain Regard section will be Strangers by night, directed by Alex Lutz, who will also star alongside Karin Viard. In the center of the plot are Aymeric and Nathalie, who meet aboard the subway. The attraction they feel pushes them to spend an unforgettable evening together.
Out of competition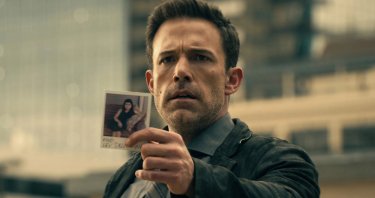 Two titles will be presented out of competition in Friday's programming. The first is L'Abbé Pierre – Une vie de combats directed by Frédéric Tellier, which tells the story of Henri Grouès, the founder of the Compagnons d'Emmaus organization.
Hypnotic will then be presented as a midnight screening. Director Robert Rodriguez's film stars Ben Affleck, Alice Braga, JD Pardo, Hala Finley, Jackie Earle Haley and William Fichtner. At the center of the plot is a detective who begins to investigate some borderline crimes that are connected to his daughter, who has disappeared.