Thinking about it now it would not seem, but the time period between 2003 and 2006 was, simply, gold for us. There is no other way to describe it, no other way to tell it any other way. Oro. Disney Channel had in fact begun to churn out some of the most interesting products ever, kicking off an era that made us who we are. The same thing, meanwhile, was happening on other channels. Some things, as is normal, we remember as if we had seen them yesterday, while others we have totally removed. Between 2003 and 2006 the products to see grew more every day leading us to live more on the sofa at home than anywhere else, and for this reason it is practically impossible to carry every single memory with us. In some cases we don't remember the title, in others the story, in others that we have seen it, but rest assured: the forgotten TV series that we will tell you about, in reality, we have all seen them.
Nati Ieri, Geni Per Caso, Give Me Five: these TV series share absolutely nothing with each other, except that they were distributed between 2003 and 2006 and that they were subsequently drastically forgotten. But we'll take care of refreshing your memory
1) Married to the Kellys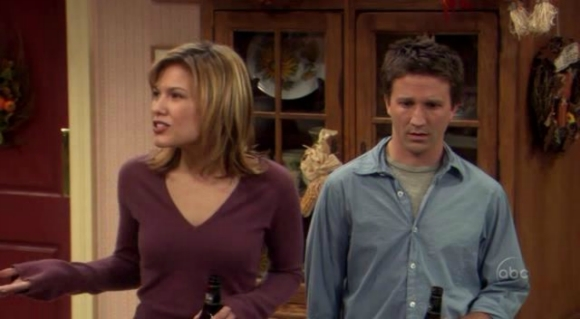 Let's start this journey among the forgotten TV series with Married to the Kellysthe TV series consisting of a single season that arrived in Italy with the title At home with yours. Released in 2003, the series tells the story of Tom and Susan, a couple who decide to move to Kansas to be close to her large family. Dear old Tom will therefore have to learn to live with nosy family members without any kind of limit. Unfortunately, the sitcom didn't have much luck and its fate didn't go beyond just 22 episodes. In short, it is not strange that most of us have completely removed it from our minds.
2) Genes by chance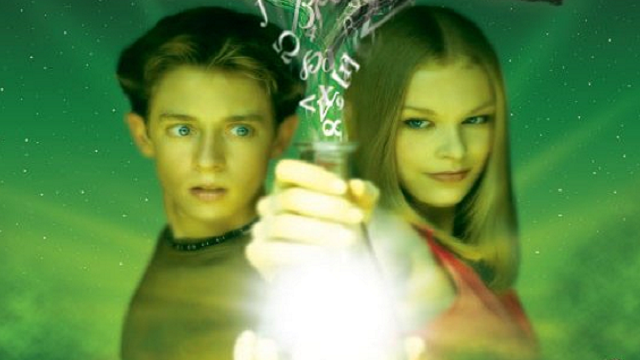 Released in 2004 and completely forgotten by everyone, Genes by chance is an Italian production aired on Disney Channel and Rai 3. The series tells the story of Toby and Elizabeth, two schoolmates who – following an accident in the laboratory – become two geniuses of science. From then on their friendship will tilt due to the different ways they intend to use their abilities. In fact, if Toby wants to use it for good, Elizabeth intends to use it only for his own advantage. Despite the rivalry, the two are secretly in love with each other.
What can you do about it: love fools everyone, even science.
3) Give me Five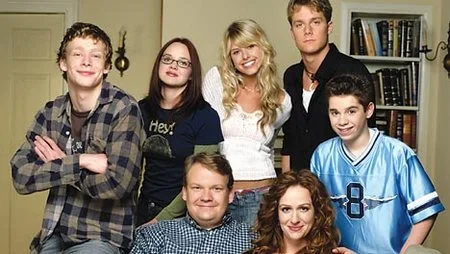 Released in 2004, Give Me Five is an American TV series that tells the tragicomic story of a family made up of quintuplets. At the center of the story we will see the two parents who will try to do everything possible to be able to give the children the future they deserve. The series deals with various problems ranging from economic to sentimental and family ties. Give me Five is certainly one of the forgotten TV series that most seems to have anticipated great productions of this genre, even if its fate was certainly more unfortunate.
4) Genie in the House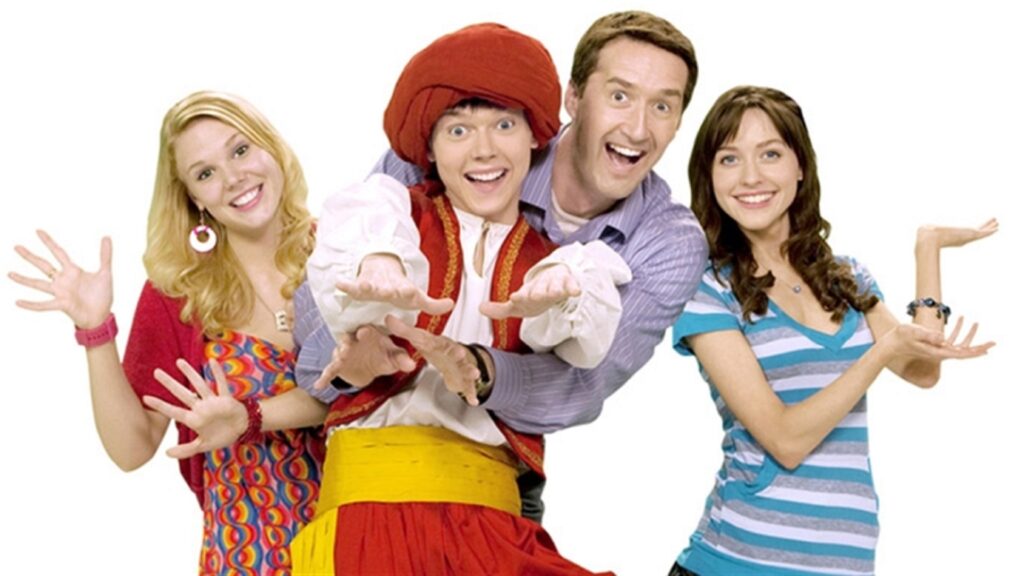 Released in 2006 and consisting of 4 seasons, Genie in the House is an English TV series that we have completely forgotten. TOThe center of the story in this case we find the father Philip and the two teenage daughters Emma and Sophie. Everything changes when, one day, the two sisters discover a lamp in their new home that contains a real genius with whom they will soon make friends. From now on things in the house will begin to change and take on completely crazy tones and made only by the troubles created by the two sisters and the genie of the lamp.
I mean, when we were little we loved her. Does anyone really remember anything?
5) The New Adventures of Old Christine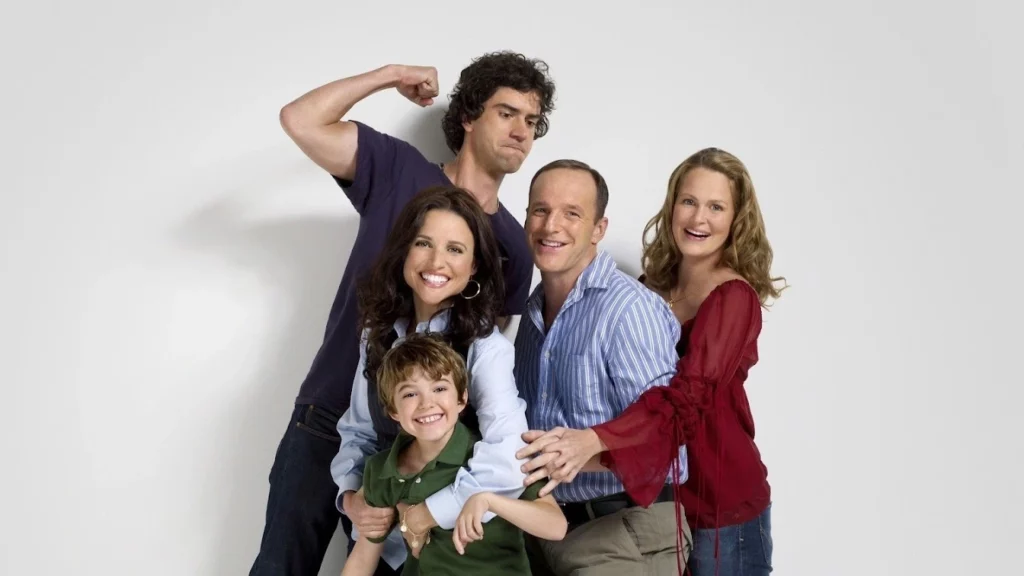 Consisting of 5 seasons and released in 2006, The New Adventures of Old Christine is an American TV series that tells the story of Christine, a newly divorced mother and gym owner. Among the many situations that the protagonist will have to face there will be hatred towards her husband and his new partner, with whom she shares the same name, economic problems, the mothers of her child's friends and the different events that every day will have to face and solve in his gym. In short, The New Adventures of Old Christine was a sitcom that knew how to make us laugh intelligently, and to have forgotten it is really a shame.
6) Born Yesterday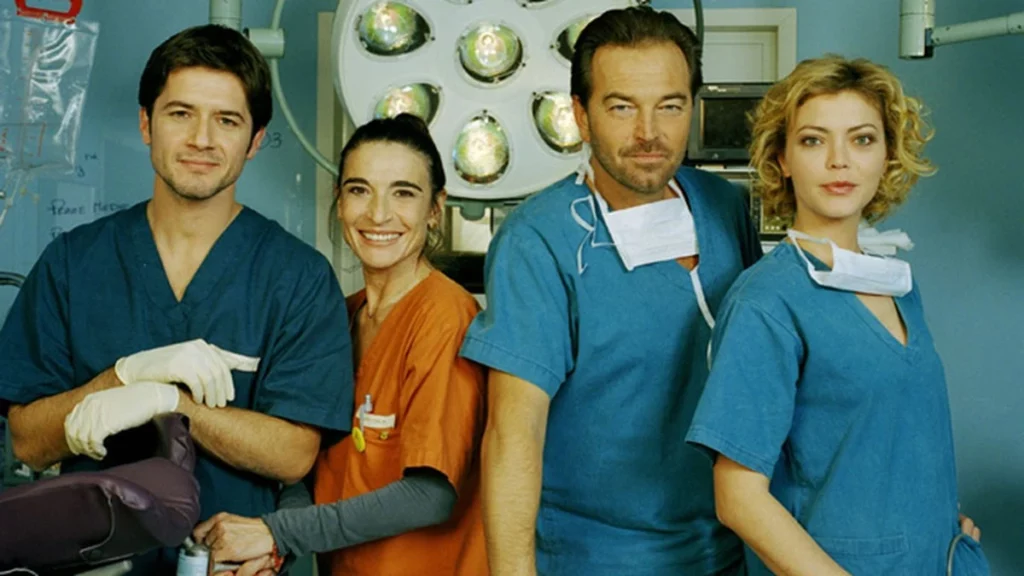 Now let's go back in time with an Italian production that aired in 2006, Born Yesterday. The acronym was probably one of the most iconic of that period, but this wasn't enough not to help us forget. At the center of the events we find Stefano, a gynecologist who is transferred to the maternity ward of the Sant'Anna hospital. Despite the initial disappointment, Sebastiano willingly begins to work within the department trying to do everything possible to revive the fortunes of a place that seems to have no future due to the desperate economic situation. Nati Ieri wrote one of the Mediaset pages that most attracted attention during those timesbut this our memory just can not remember.
7) Tell me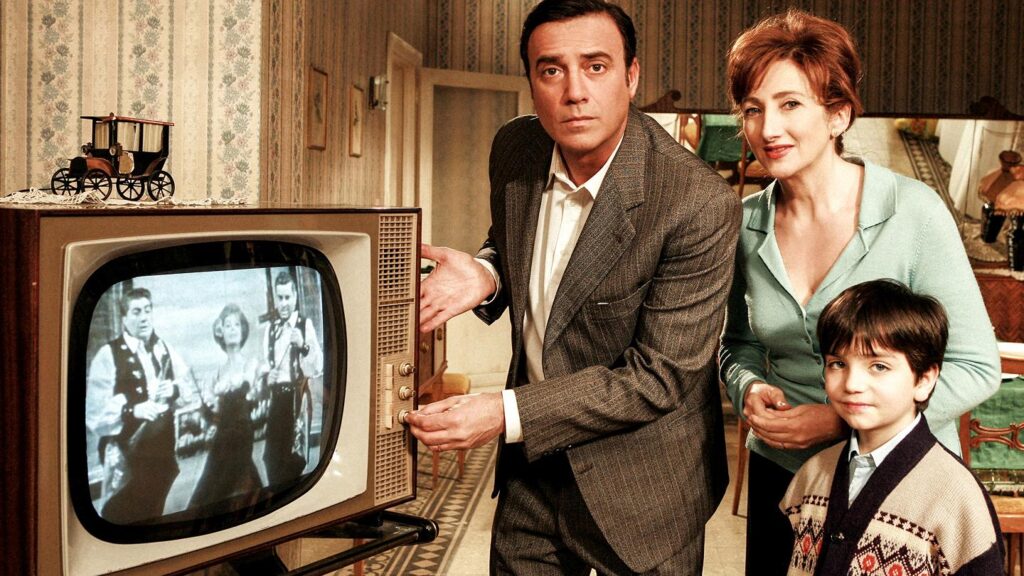 Composed of 2 seasons and aired in 2006, Raccontami is an Italian Fiction by Rai. The series soon makes us take a leap into the past, taking us back to the 60s. Our guide on this journey will be the youngest son of the Ferrucci family who, once he grows up, will narrate the personal and social events of the period. Raccontami is in fact not only the story of a family, but also the story of Italy in the 60s with all its new inventions and technologies. However, it will not be only material things that will change, but also culture, the role of women and of work.
For anyone who wants to relive this serial experience, Raccontami is available on RaiPlay.
Forgotten TV series: 7 born between 2006 and 2011 that you will surely not remember