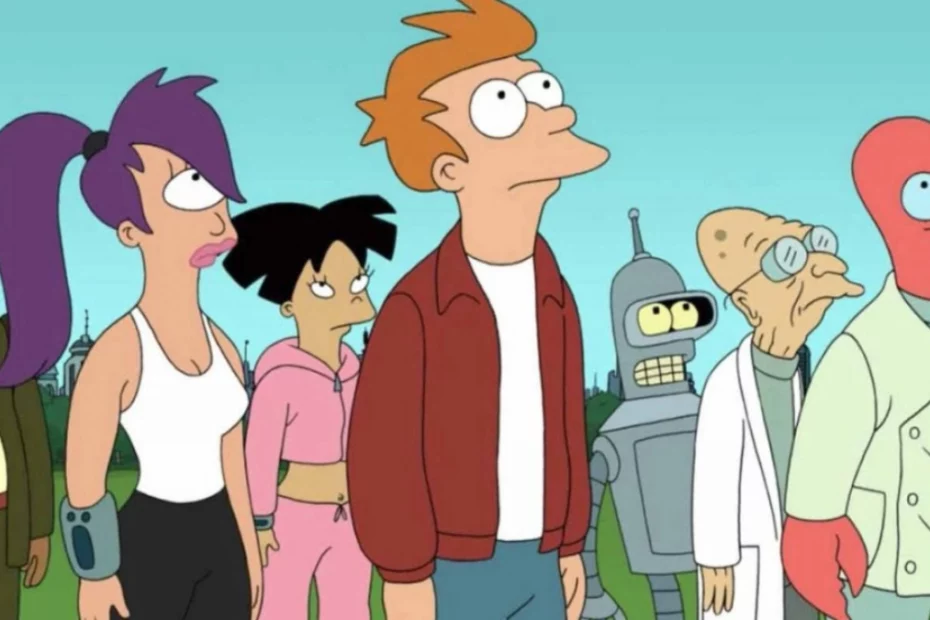 Futurama is the hit animated series created by Matt Groening, the mastermind behind it I Simpson. Set in the 31st century, it sees the young Philip J. Fry at the center of the plot who awakens a thousand years in the future after accidentally falling asleep in a cryogenic sleep pod. He then finds himself forced to get used to his new life, living with alien creatures and robots and working for the company of his great-grandson Professor Farnsworth. The animated series aired on FOX from 1999 to 2003 and then had a three-season revival for Comedy Central in 2008. A new revival should come out this summer, which was developed by Hulu for the occasion. The great strength of Futurama lies not only in its characters or brilliant gags, but also in the countless quotations and parodies of science fiction literature and cinematography.
Did you know that a mathematical theorem was developed especially for an episode of Futurama?
It takes the name of Futurama theorem and it is the first mathematical theorem ever developed specifically for a television series. It was to have created it the screenwriter of the animated series, Ken Keeler, who holds a PhD in Applied Mathematics. It was featured in the tenth episode of season six, titled Benda's prisoner. In the episode Professor Farnsworth and Amy create a machine capable of swapping bodies and begin testing it. At some point the first problems arise, when they realize that, after two people have made the switch, they cannot return to their respective bodies. After the initial surprise, Professor Farnsworth and the Globetrotters join forces and manage to find the solution. To make everything go back to the way they used to use two bodies, which had never been subjected to exchanges.
In order to understand which path to follow, however, they decide to create their own il Futurama theorem, the demonstration of which is shown at the end of the episode. But what does the theorem predict? The site reports it The Infosphere along with a very thorough explanation:
The theorem demonstrates that no matter how many mind changes have been made between two bodies, they can still be restored to their original bodies using only two more people, provided that these two people have not had any mind changes before (assuming two people cannot swap minds with each other again after their original swap).
Ken Keeler said he wanted to devise this theorem specifically for Futurama to show young people how fun math can be. And we can say that he succeeded, right?