In the episodes of the 11th season we will discover the origins of Santa Nasale, the robotic Santa Claus of the 3000s.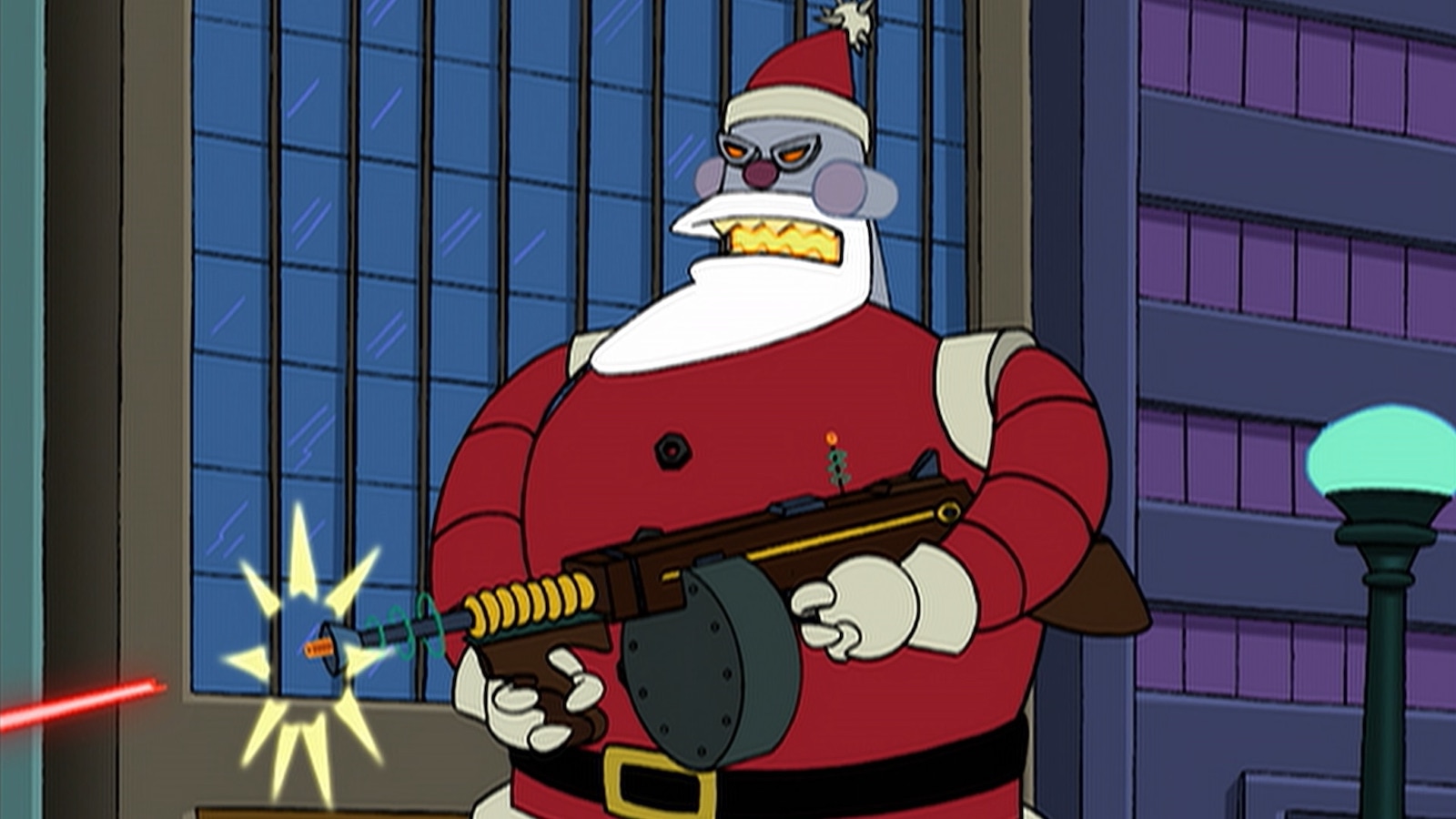 The revival of Futuramawhich constitutes the 11th season, will arrive in a couple of months on Hulu and it seems that we will discover many details on some of the characters who have appeared in the past, including Santa Nasal.
The character, a lethal robotic Santa Claus, had appeared for the first time during the second season of the animated series, and it seems that in the next few episodes we will discover the mystery about his secret origins. A taste of his return to the show can be seen in the official trailer for Futurama 11.
The full synopsis for Futurama 11 reads: "After a brief ten-year hiatus, Futurama triumphantly emerged from the cryo tube, with its original cast complete and its satirical wit intact. The ten all-new episodes of Season 11 have something for everyone. New viewers will be able to begin the series here, while longtime fans will discover the solutions to mysteries that have been going on for decades, including the developments of the epic romance between Fry and Leela, the mysterious contents of Nibbler's litter box, the secret history of evil Robot Santa and the location of Kif and Amy's tadpoles. Meanwhile there's a new pandemic in town, and the troop will explore the future of vaccines, bitcoin, cancel culture and streaming TV".
Futurama: the last notes of rapper Coolio in the revival
The new episodes of Futurama will be released July 24 on Hulu. In Italy it should arrive on Disney + where the previous seasons are already available. At the moment, however, there is still no release date.