Another tomorrow 29 May – 4 June 2023 advances
Another tomorrow 29 May – 4 June 2023: what happens in the Spanish soap that airs on Mediaset networks? Episodes air from Monday to Friday at 16:50, but – starting from 15 May 2023 – the time is brought forward to 16:20 approximately on Canale 5 on TV and streaming on Mediaset Infinity, except for changes in the schedule.
Here are the weekly previews of Another tomorrow 29 May – 4 June 2023!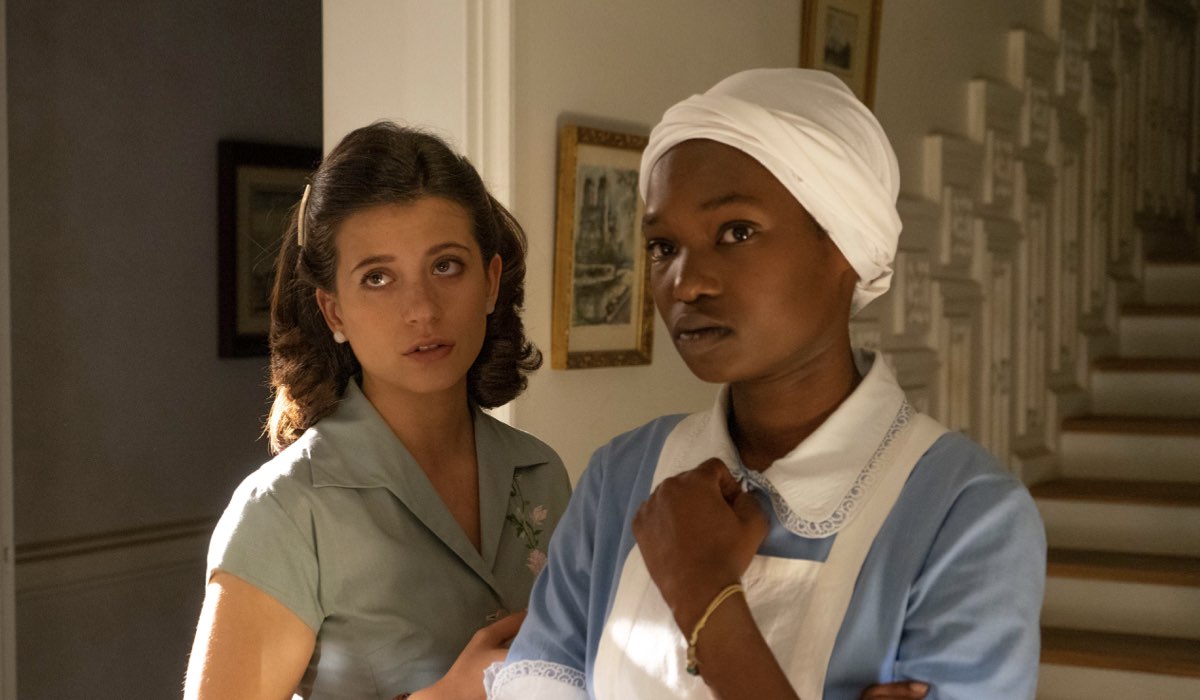 Another tomorrow episode 187 second part Monday 29 May 2023
read on after the commercial
Linda (Esperanza Guardado) failed her plan to recover the money. For this, she accepts her father's decision to return to her hometown and she prepares to communicate it to Ines (Bárbara Oteiza) and Angel (Iván Lapadula).
In the meantime Erik (Álex Mola) still finds himself at odds with his mother, while he returns to the village by surprise riverside (Mario García), although a Chloe (Gloria Camila Ortega) doesn't seem like the usual friend ever. Meanwhile, the tension between Ventura (Iago García) and Ines, especially when he discovers that his wife is about to leave the house.
Instead, he has lost hope Victor (Jon López), convinced that he can no longer be free and therefore ready to end it all. Carmen (Amparo Piñero) is shocked.
Later Marcelo turns out to be a sneaky double agent, while the residents of Robledillo all side against him Julia (Laura Ledesma), considered the author of the articles. No one believes her anymore, either Tirso (Oliver Ruano), which is why the girl is preparing for a drastic decision.
Another tomorrow episode 188 first part Tuesday 30 May 2023
read on after the commercial
Elena (Aída de la Cruz) is concerned about the great and important step taken by Dani (Kenai White), the transition. However, instead of talking about it with her son, the woman decides to find out on her own, making a big mistake.
In Rio Muni, after the episodes of Victor in prison, Carmen decides to finally take matters into her own hands. It's a pity that Patricia (Silvia Acosta) always has an ace up her sleeve.
Find out more news from the Another Tomorrow series!
Later comes the surprise confession of Julia a Leo (Juanlu González) of not knowing how to ride a bicycle. So he decides to help her learn and overcome her trauma. In exchange for her help, Giulia offers her friend a room in her house to rent from her. Diana Will (Cristina de Inza) agree? It would seem not, and in fact she is preparing to write a regulation for the new coexistence.
Another tomorrow episode 188 second part Wednesday 31 May 2023
The discussion between Mario (Chema Adeva) ed Erik while buying some potting soil causes a lack to the former. Back at the hotel, Mario discovers Erik with his uncle.
read on after the commercial
Meanwhile Julia she has to face the new media scandal that has hit her: the newspaper has released her personal details and now everyone knows who she is. Everyone, including press and fans, are preparing to torment her.
Later Tirso refuses to believe the incident of Mario like a coincidence. So the man confirms his suspicions without giving him the details: the innkeeper understands that his nephew is in good hands.
Another tomorrow episode 189 first part Thursday 1 June 2023
Linda is still ready to take over the Rio Club with the help of Carmen e Angel (Iván Lapadula). Meanwhile, the news of Victor's release shocks the whole colony, especially Carmen, Francisco (Sebastian Haro) e Patricia aware of the hand of Ventura. But here comes a sudden disturbing news. What is it about? Meanwhile Julia is besieged by the crowd, while the coexistence between Diana e Leo becomes more complicated than ever.
Another tomorrow episode 189 second part Friday June 2, 2023
Julia he just can't stand all this attention on himself, even though in the meantime the restaurant of Tirso it is increasingly full of people and the orders at the shop are growing more and more.
read on after the commercial
In Rio Muni, however, Victor he is finally free to go home, but he confides in his mother that he has a lot of resentment towards his father and that he no longer feels welcome in the community.
Later Linda announces to Ventura of wanting to take over the management of the Rio Club. How will the man take it?