We remember Ray Stevenson through his roles, many and varied, especially on TV, which marked his bond with Italy in the HBO series Rome, where he met his wife, and where unfortunately he left us at the age of only 58 in Ischia while was making a movie.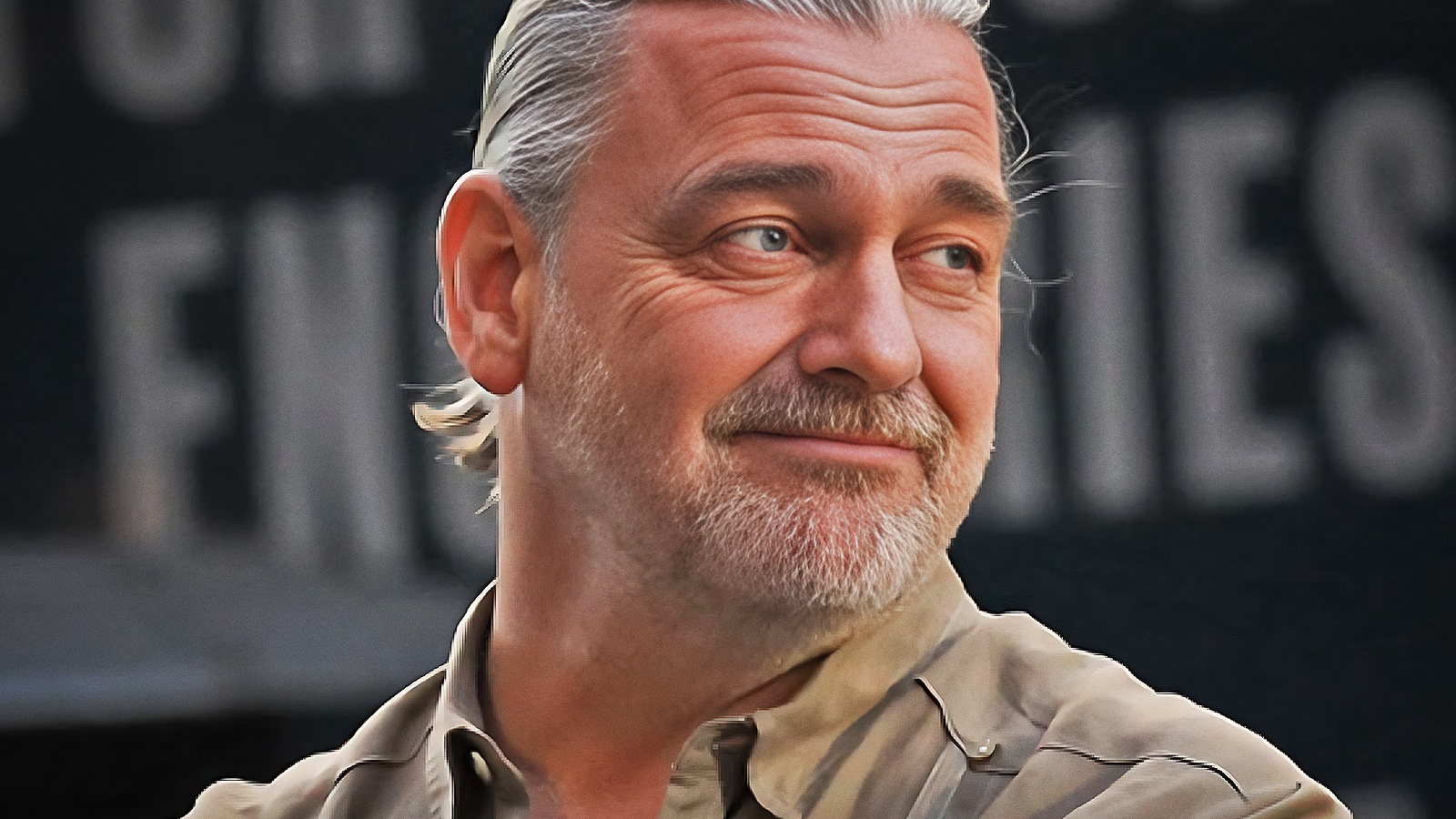 Just weeks after the shocking news of Lance Reddick's sudden death, we have to return to these pages to remember another much loved actor who died still young and so suddenly: Ray Stevenson, which in each of our hearts can be linked to a different character he played. In fact, there are many roles that the actor has covered in his career, inextricably linked to our country. He wasn't afraid to get involved, to take risks even in roles considered iconic and unassailable. He was a big man with a big heart, an interpreter who, according to his colleagues, always had a joke ready to make us laugh and smile.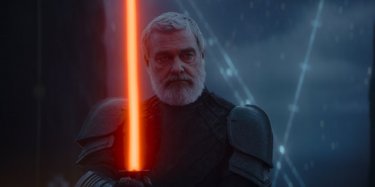 Just as happened with Reddick, the next role we should see him in will be surprisingly his last: Ahsoka, the highly anticipated spin-off series of The Mandalorian arriving this summer on Disney + starring Rosario Dawson, where he will play a fallen jedi, a villain with an orange lightsaber. In reality, to be precise, in this case he was in Ischia (his career and life reunite him with our country, almost poetically) to shoot a film, Cassino on Ischia by Frank Ciota, who at this point we don't know what will happen to him as a project and if there will be a recasting. The actor was hospitalized after an illness in already serious conditions and would have turned 59 on May 25th. Let's try to remember him through his iconic roles and above all through his link with the Belpaese, up to the end.
Rome, Italy and Ischia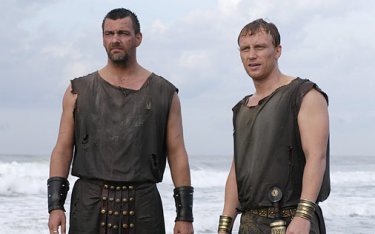 Irish born in 1964, Ray Stevenson, the second of three children of an air force pilot with the dream of becoming an actor, which however he abandons until the age of 25, when he decides to give it a try in all respects. Theater, TV movies, small parts, up to the first occasion on the big screen in King Arthur in 2004 in the role of Dagonet. But the real exploit he has it thanks to the seriality and to Italy, when the following year he is chosen as co-star alongside Kevin McKidd of Rome (in the original Rome), the HBO, RAI and BBC maxi-project to bring the story of the turbulent years of Ancient Rome to the screen. At the time co-productions of this caliber weren't as frequent as today, especially since filming took place in Cinecittà, where there are still remains of sets, majestic and fascinating, reused in various films and TV series and which can be visited.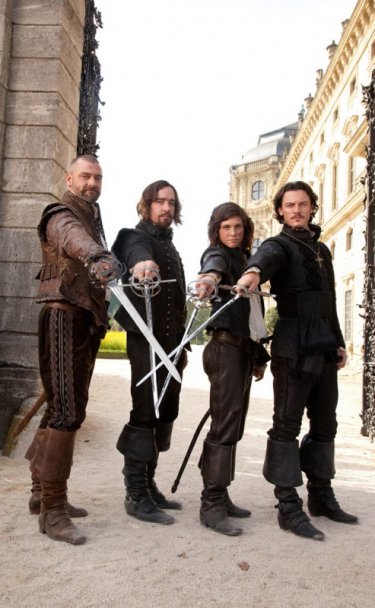 In the serial that lasted two seasons Stevenson played Titus Pulloone of the two soldiers through whom the story was told, with a new point of view, i.e. not that of the big names in history with a capital S, such as Cesare, Marcantonio and so on (who appear in the show anyway) but of two poor souls. A project in which he put his heart and soul, giving Pullo that popular flavor and that very local animosity. It's always amazing to remember how Americans have been able to tell our story better than us on TV (at least before Romulus). The set was also important for him on a personal level: in fact, he met the anthropologist who acted as a consultant and future wife Elizabeth Caraccia, with whom he also had three sons, Sebastiano Derek (2007), Leonardo George (2011) and Lodovico (2013), with Italian-Irish names. Italy therefore became a second home for him, until unfortunately his sudden death.
Ray Stevenson died at 58, the actor was in Ischia to shoot a film
The Punisher Frank Castle and the Asgardian Volstagg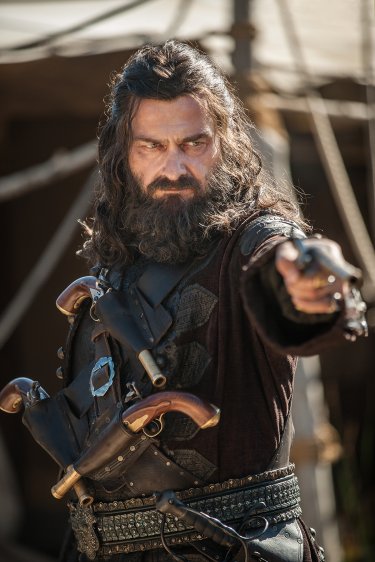 As we said, Ray Stevenson has never been afraid to throw himself into projects. Thus he ended up playing many iconic roles between cinema and (especially) TV: he was the seemingly always peaceful Porthos in an adaptation of the famous novel dedicated to The Three Musketeers in 3D, the legendary pirate Blackbeard in the third season of Black Sails, Marcus Eaton in the post apocalyptic literary saga of Divergentthe Viking Othere in a story arc of Vikings and Commander Jack Swinburne in the third season of The boatgiving everyone that contagious sympathy as well as a talent for stunts thanks to his massive physique.
Precisely because he liked to question himself, and always thanks to his own physicality, he could become a ruthless murderer moved by the feeling of revenge. He was in the seventh season of Dexter as Isaac Sirko, the head of a Ukrainian criminal organization, the Koshka brotherhood, who trafficked in heroin, who sees his lover Viktor killed by the serial killer of serial killers. His poetic death at the same point as Dex's killing of his beloved with a long dialogue with the killer closes his story perfectly.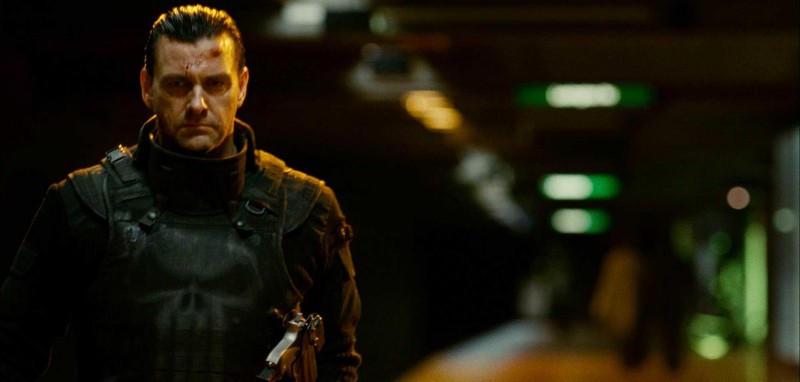 The other iconic role of his career was definitely Frank Castle from Marvel comics, nicknamed The Punisher or The Punisher, a soldier who goes insane after his wife and daughter are killed and plots revenge towards the conspiracy against him. Among the three adaptations and interpreters of the cartoon character – alongside Dolph Lundgren and Thomas Jane – it is perhaps the most appreciated and humane, also because it is based on a precise runor War Zone (War Zone), as the title of the film directed by Lexi Alexander. Alongside Dominic West, Stevenson shows a dualism not seen in the other chapters and above all manages to reveal a damaged but still recoverable man behind that frenzy and that need for blood and death… maybe.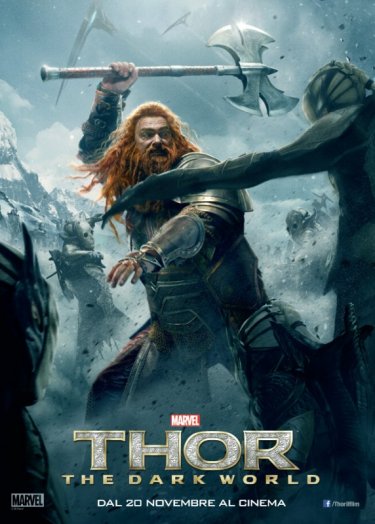 We close with the family, a very important aspect in Stevenson's life: he had also found it in the Marvel Cinematic Universe, where he no longer played the Avenger par excellence but theAsgardiano Volstagg, one of the Three Warriors historical companions of Chris Hemsworth's Thor, returning to what he did best: the role of the joker with a big heart and with some deep wounds to slowly reveal. A character seen in both Kenneth Branagh's Thor and The Dark World e Ragnarok. After all, as they say at one point in this last film "Asgard is not a place, but a people" and so we like to think that Stevenson has found his place. We thank him for giving us and demonstrating the simplicity and passion in doing this job like few others in the short time that was granted to him.