Ah, what a beautiful adolescence, period of first loves, many hopes and few responsibilities. Of course, as far as I'm concerned it was also the period of absolutely dodgy outfits, but that's another story. We said: loves, hopes and few responsibilities, but also the desire to grow up and feel great, to imagine yourself in other worlds that always look better. And in this I, a teenager in the late 00s/early 10s, relied heavily on TV series. Between a chat on the phone with friends, an outing and my dose of homework, I was in fact in adolescence as well as today a tireless user of serialityfrom the contemporary era as Glee to the series that, although not current at that time, had come down to me, such as Beverly Hills 90210. I looked at them, I looked at them and I empathized, especially in adolescent series or in which there was some pseudo-age to admire and often envy. But I don't think I've been alone in my serial mental journeys, in fact, I'm pretty sure I'm in good company.
And so, today as then, let's embark on a journey together the TV series we always imagined ourselves in as teenagers. And anyone who tries to say otherwise is probably lying.
1 – Dawson's Creek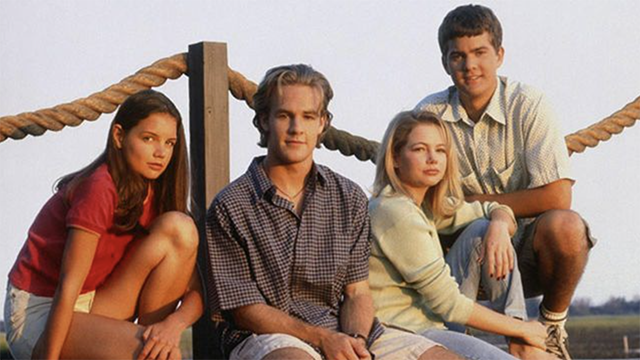 Let's start with the TV series older included in this list: Dawson's Creek. Finished in 2003 when I was still an eight-year-old, watching it in my teens catapulted my imagination straight to Capeside, ready to befriend Dawson and her clique. The protagonists of the series represent four different adolescent types: Dawson is a romantic dreamer, Pacey a tender-hearted rebel, Joey is the classic girl next door while Jen is the more transgressive and precocious one. And it's just by the way Dawson's Creek develops the characters that, from the beginning, everyone – especially in adolescence – they can recognize each other and empathize with them and their stories. Personally I have always seen myself very well in Joey Potter's role, without the boat but with a desire to do and to discover that he often clashed with my being shy and awkward. And then, excuse me, who hasn't dreamed of meeting his Pacey Witter?
2 – The O.C.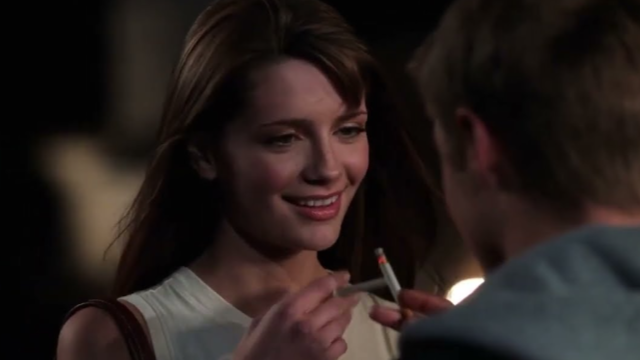 But among the adolescent series in which I – and you too, I know – have repeatedly imagined myself, a place of honor must also be given to The O.C.which made us travel up to Orange County, in California. If I had to choose which scene from this series I have hoped to experience more times, I would not hesitate for a second: episode 1×01, the first meeting between Ryan and Marissa. The question and answer "And who are you?" "Whoever you want me to be" has stuck in the imagination of everyone who grew up watching The O.C. and represents the beginning of a love story with a tragic ending, but which has not lost favor with the public for this reason. I can't even count how many times as a teenager I imagined I was outside my house and met a beautiful blond boy ready to change my life. Spoiler: It didn't happen. But even though in hindsight I realize that I would have been a much better fit for Seth Coen than for Ryan Atwood, I still remember the emotion with which I imagined that yes, encounters like this can happenhoping it would happen to me too.
3 – Glee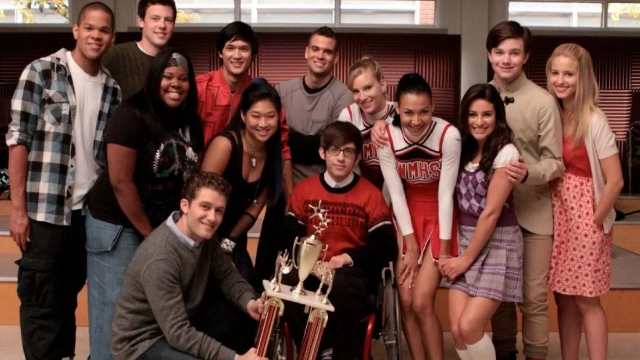 Here we are halfway through this list and it's time to a confession which I am a little ashamed to do, but also not: as a teenager I imagined countless times being in New Directions, among the protagonists of Glee. The release of this series coincides with the year I started high school, and already the mere idea of ​​seeing an American school full of extracurricular activities and even with a glee club made me dream. But the point is also and above all another: I spent my time imagining myself in the performances of the characters. I imagined leaving my classroom in the middle of a very boring physics lesson, thinking about who knows what sentimental disappointment, and start singing Fireworks on Katy Perry o Don't stop believin' of the Journeys. And I imagined that at a certain point people would start coming out from the other classes to join in and follow me in some improvised choreography. I walked down the corridor during intermission and dreamed that someone was starting to sing. In short, as a teenager I didn't just watch Glee, I immersed myself in it with all the cloths. I guess I wasn't the only one: and then maybe, sooner or later, we'll really organize a good performance.
4 – A mum for a friend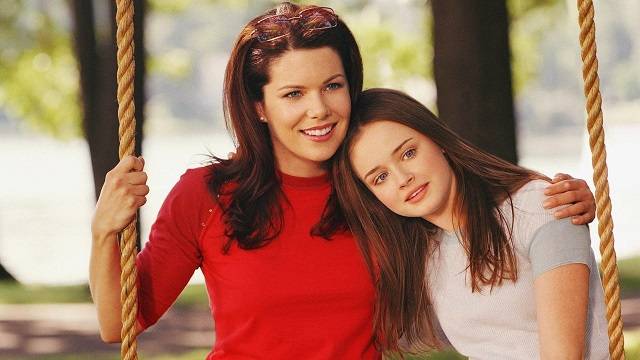 A mum for a friend it's only partly a teenage series, but that doesn't take away from the fact that it's one of those products in which reality we've all imagined living sooner or later. Let's start with a basic assumption: the setting. Stars Hollow is a quiet Connecticut town, the classic small community where everyone knows each other and everyone is related to each other in some way. A context that may seem stringent, yes, but that in A mum for a friend is told with a human warmth hard to find in other series. Then there is the relationship between the protagonists, Lorelai and Rory, mother and daughter who, however, are also confidants for each other, which in a period like adolescence is often a distant mirage. When the norm is to fight with one's parents to go out more often or come back later, seeing Rory's freedom and being able to have such an open relationship with her mother was in itself a good reason to imagine living in the Gilmore house. But for me, and I think also for many other young people like me, there was also an extra element: Rory herself, a quiet girl, studious, who however also managed to be successful with the boys and to carve out her own place in the world in a complex period. Seeing Rory make it, fall and get back up, made me imagine I could be a little like her. And even if today perhaps her perfection almost gets on my nerves, at the time he was a character with whom it was nice to deal with.
5 – The Cesaroni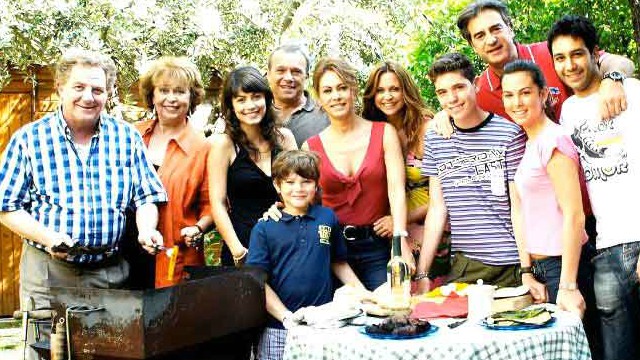 Last but not least, after Glee and three other TV series that have been adolescent pivots internationally, we conclude with a national-popular jewel where fifteen years ago I would have moved without thinking twice: The Cesaroni. During adolescence, more or less fleeting crushes and real loves are daily bread, fixed thought from which we neither detach ourselves nor do we want to detach ourselves. I wanted to go to school to meet the boy I liked, I came home and thought of him, I went out in the evening hoping to meet him on the street: well, The Cesaroni they obviated all these thoughts and attempts because they brought love right into the housein the next room. First Marco and Eva, then Rudy and Alice, were the protagonists of love stories born in the home, of hybrid relationships between friendship and brotherhood which then ended up becoming something more and which had to be kept hidden so as not to create scandals. which made them even more exciting. The idea of ​​experiencing such a situation, of finding oneself as a teenager under one roof with the love of your life, was for the time a real dream. And even if today, reflecting on it, it seems a rather disturbing thing to me, at the time it seemed like heaven to me. And if it has happened to you too, know that you are not alone.