Hollywood effect: the black and white films that created the colors of the cinema to come, those films that remain in the photographic archive of our brain and as a app working in the background, they send creative notifications that you need to grasp. All free, available on YouTube. A cinematic Camino de Santiago at no cost to remind us where cinema started from. Ten stages, ten little Indians who this time are destined to remain alive for the history of Hollywood and for all black and white film enthusiasts.
So let's start, with the list of 10 historical Hollywood films that you can find for free on YouTube
1. Detour (1945)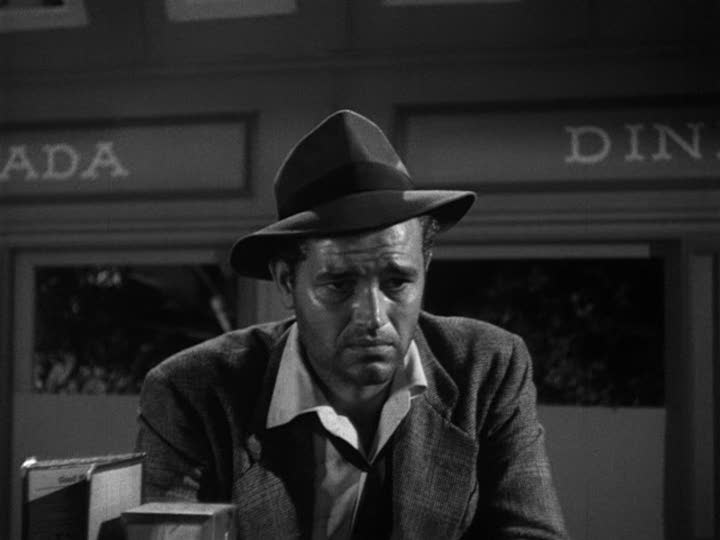 A director of B Movie, Edgar G. Ulmer, a very low-budget noir that exploits all the director's ingenuity to conceal places and situations. New York is streets engulfed in fog interrupted by street lamps, exteriors shot in the studio with images of the background projected on the back that he will also make extensive use of in the scenes shot in the car. Truffaut from his Cinema Notebooks he captured the deep noir spirit without replicating the roles of the detective with a crumpled soul and the ruthless criminal.
The protagonist Al Roberts (Tom Neal) is a pianist, an average man, a loser who likes to feel like one. His magnetism is not in his character but in his perverse ability to attract the game of chance and alchemically produce opportunities to come across corpses or generate victims. There dark lady could not miss. Vera (Ann Savage) has no class or charm, but she has the coldness and greed to drive Al down further detours. The story unfolds in an almost total flashback that anticipates Sunset Boulevard (1950) with the narrative voice of the protagonist to tell his destiny which in this black and white film plays with the weaknesses of the protagonist and his wrong choices.
2. Leave Her To Heaven (1945)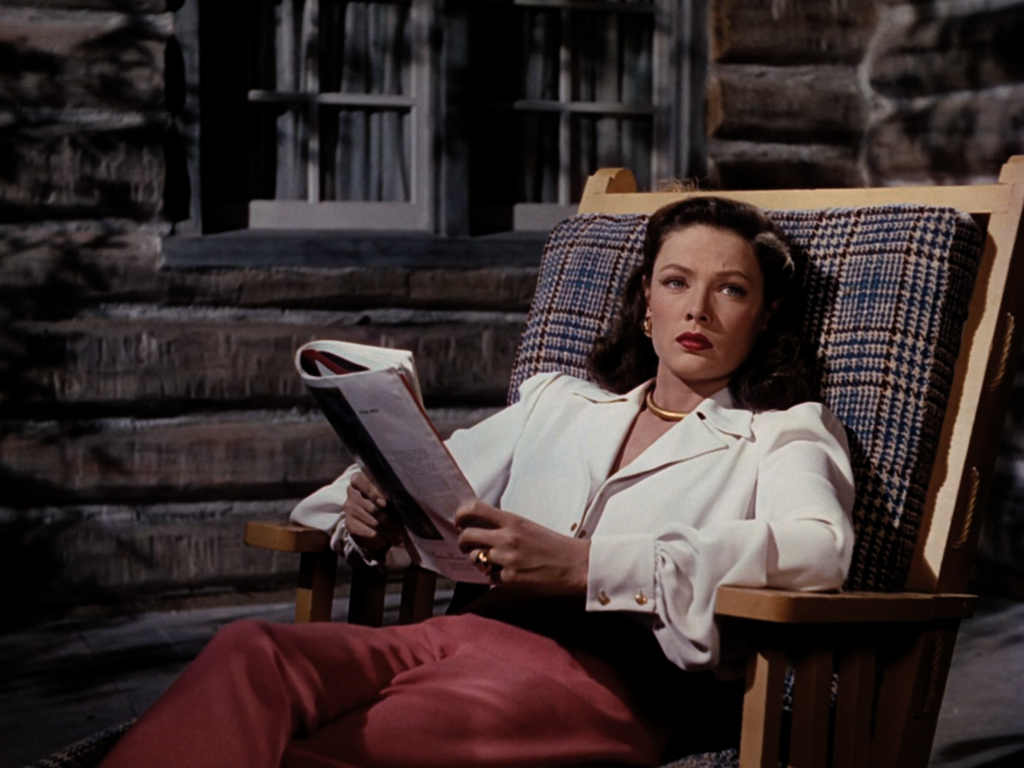 Let's leave black and white films for a moment for Hollywood's first noir filmed in hard Technicolor. Insane FemaleThe Italian title this time fully involves the plot of the film and above all the characteristics of Ellen Berent (Gene Tierney) who is neither dark lady neither fatal Woman. Director John M. Stahl is an expert on women and always puts them at the center of his stories and boasts two remakes by Douglas Sirk of his films (Magnificent Obsession , Imitation of Life). Ellen and Richard (Cornel Wilde) meet by chance on a train. He is a writer and she is reading her own book but it is not the book that is "convict" as much as an embarrassing resemblance to Ellen's father whom she idolized and recently deceased.
Ellen bewitches Richard with her charms and becomes obsessed with him. Nothing and no one must distract Richard from their relationship, nothing and no one can stop Ellen from this goal, pursued at any cost. Gene Tierney offers looks that tell not only the sick love that governs her but her effective diversity from the role of wife and mother that the social scheme required. Transgressive in role for the wrong cause.
3. Gentlemen Prefer Blondes (1953)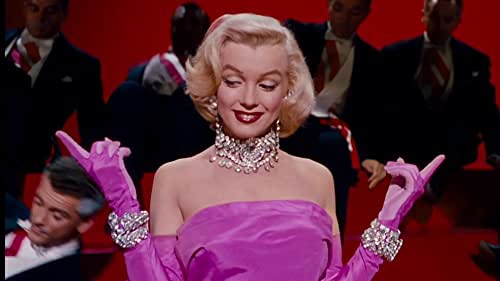 If it were a black and white film, it would still have been illuminated by the beauties of Marilyn Monroe and Jane Russel enhanced by the direction of the multifaceted Howard Hawks. A musical that in its perfection of musical interludes for sets and choreography has also influenced the best musical TV series of our time. Marilyn Monroe in her enveloping pink satin dress that sings her philosophy of life Diamond's are a girl's best friend became a pop icon referenced by Madonna in Material Girlda Nicole Kidman in red Millda Blake Lively in Gossip Girl, by Marley and Unique di Glee. Lorelei Lee (Marilyn Monroe) and Dorothy Shaw (Jane Russel) do not follow the ideals of Thelma & Louise but they share the strength of friendship with them. Motivated by various impulses, Lorelei follows the money to find her soul mate duly provided with a bank account without credit limits, Dorothy follows the biceps, the pecs, the male beauty around the feeling of love. A ditzy blonde and a sagacious brunette in a true Hollywood classic that has aged well.
4. People Will Talk (1951)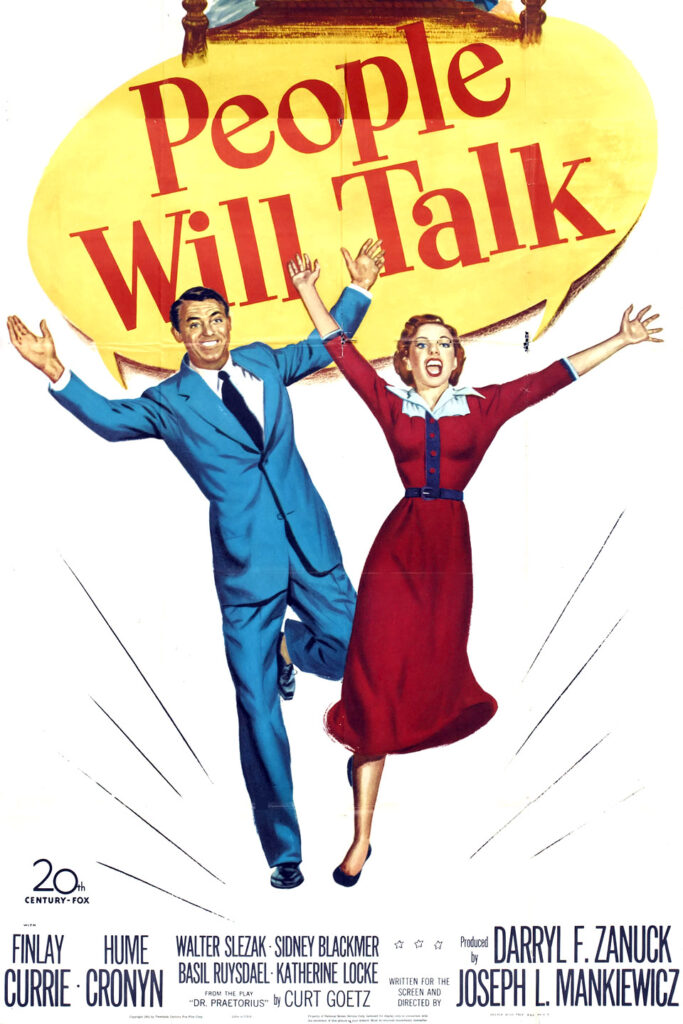 We continue with the offer of free movies available on YouTube with a romantic comedy directed by Joseph L. Mankiewicz. The romantic comedy-Cary Grant duo is confirmed in this film as the main interpreter of Dr Noah Praetorius, an esteemed and envied gynecologist. Deborah Higgins (Jeanne Crain) is the student who will not remain indifferent to the charm and ways of Dr Praetorius who thinks of his profession "There is a world of difference between curing a disease and making a sick person feel good.". He is opposed by a colleague until he undergoes an investigation while he decides to make Deborah feel good about her, falling in love with her and marrying her, who attempted suicide by discovering she was pregnant following a recent affair.
An eccentric film that doesn't have a single true nucleus of story but willingly digresses from one character to another, without a narrative purpose but only a descriptive one. Mankiewicz is a director who loves dialogue and in the lines that he lets his characters speak he tells his vision of the world.
5. The Magnificent Seven (1960)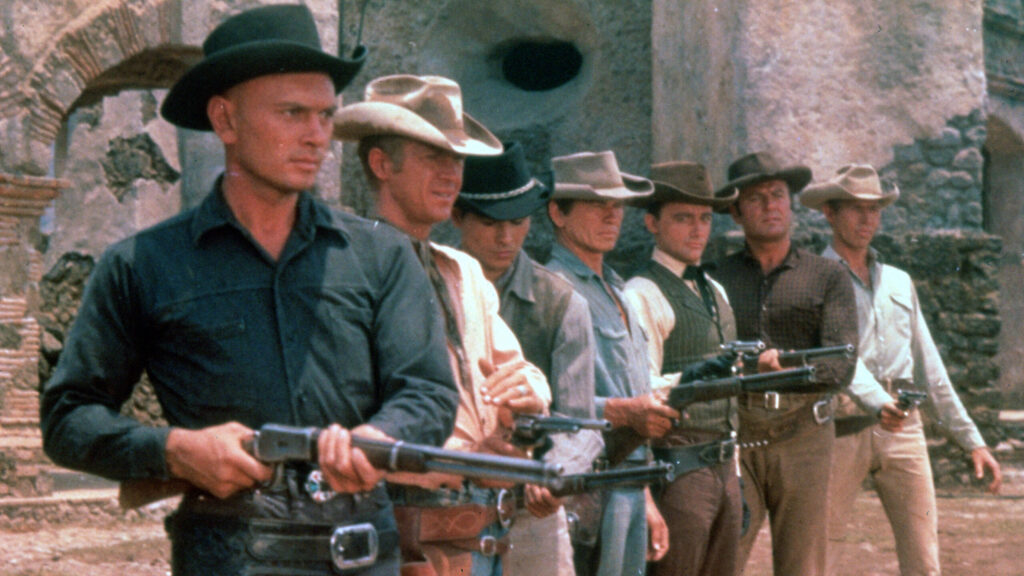 The Seven Samurai by Akira Kurosawa in Western version directed by John Sturges. 3 hours and 27 minutes of swords and as well (available on Prime Video) vs. 2 hours and 8 minutes of guns and Stetson. There is always a poor village as a graft of history, a poor village oppressed by a gang of criminals who are looking for people who can defend them. In the original samurai universe, in the Hollywood universe of gunslingers. Yul Brinner, Charles Bronson, Horst Bucholz, Steve McQueen, Robert Vaughn, James Coburn, Brad Dexter are the samurai with the gun. For this array of actors alone, the film is worth seeing, even if it weren't free on YouTube, to follow them as they face an enemy together, losing in the course of history the initial prerogative of having married the company for money. Watching them move to Leonard Bernstein's epic music does the rest.
6. Charade (1963)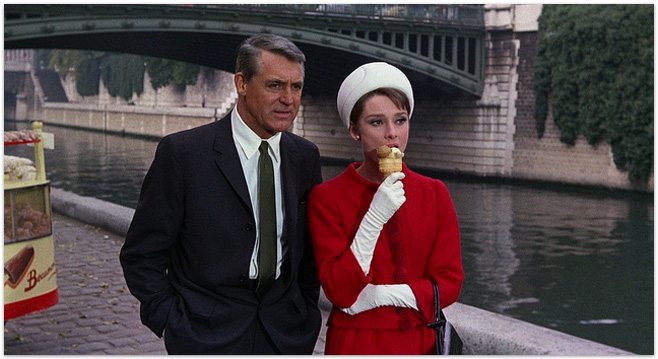 A real charade is the plot of this film full of intrigue and twists directed with the light hand of Stanley Donen. The tangled plot of money disappearing, chasing each other, husbands with double lives, men with double identities does not get in the way of vision thanks to the main actors of Hollywood comedies, together for the first time. Cary Grant (Peter Joshua & co), Audrey Hepburn (Regina Lampert) go through the intrigues they stumble into as the story progresses with their innate sweetness. It's a black comedy with some violent cues that are always toned down by brilliant dialogue. There's suspense, high-impact action scenes, the part black that fits into the part comedy which with two protagonists like Cary Grant and Audrey Hepburn can not be too romanticwith a final twist. A film that Hitchcock would not have minded making.
7. Sabrina (1954)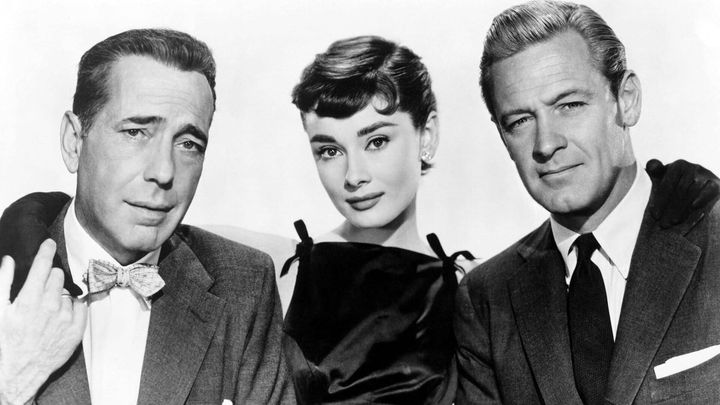 Cinderella of the last century. The film that reconciles you with destiny. Being born to a father who was a driver doesn't mean that one cannot be elegant, sophisticated, admired. The feminine here is a must, we are talking, again, of Audrey Hepburn who plays Sabrina and the icon that she then generated. Five years to go before Billy Wilder turns Some like it hotin Sabrina he warms up his muscles by directing his first romantic comedy that draws inspiration from the three great actors who played it. William Holden is the reckless and charismatic brother who will be the trigger for Sabrina's life change. Humphrey Bogart the swaggered older brother who will mix up the parts. Underlying, the social difference as recited by the driving father: "I see life as a limousine. Even though we travel together, we each have our own seat: there's a front seat, a back seat, and a window between. Democracy can be very unfair at times, Sabrina. And no poor man has ever been called a democrat for marrying a rich man."
8. To Kill a Mockingbird (1962)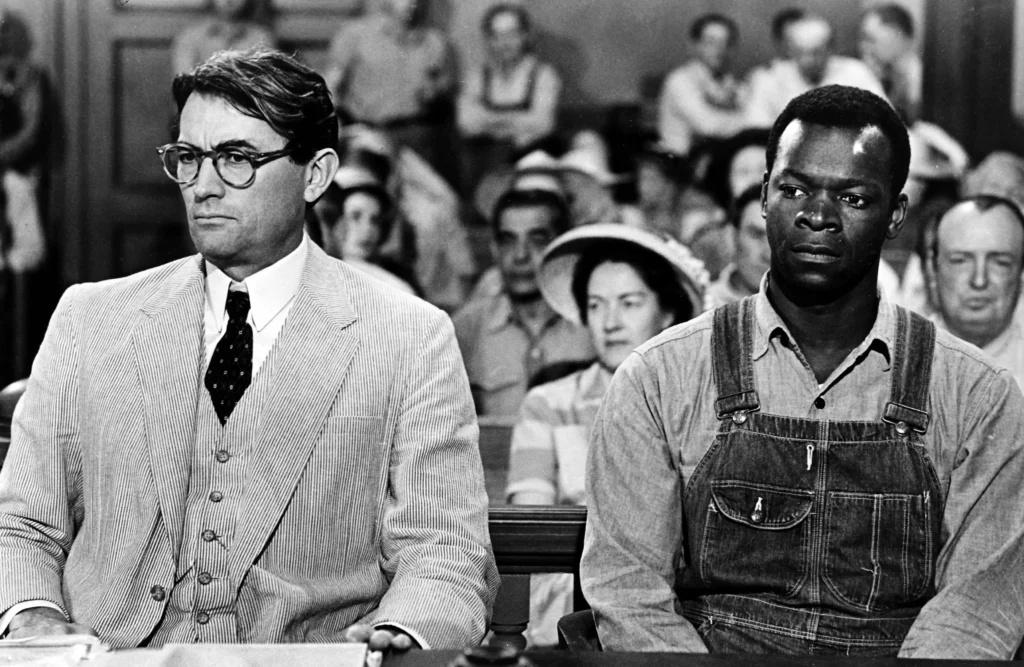 Atticus Finch, the lawyer we all wish we had to defend ourselves in court. Gregory Peck interprets it in its entirety, lending his serious and composed face to a character who has a sense of justice in his chromosomes. Based on the beautiful book by Harper Lee, director Robert Mulligan fortunately made the film in black and white, making the most of the contrasts of the town in Alabama, the deep South of the United States, caught between unresolved racial problems and the perception of the different. The book's source material found a very good sounding board in the film by not turning it into a legal drama but maintaining all the peculiarities of the book which is also a Bildungsroman. The universal story it tells keeps the film in step with our times. What is happening is unfortunately, with few differences, terrifyingly topical.
9. Rebecca (1940)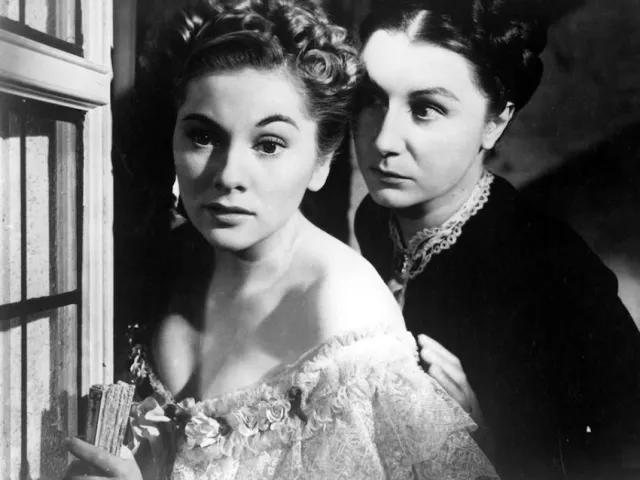 Sir Alfred Hitchcock's first American film. It's nice to know that it's available for free on YouTube and open for everyone to watch. Among the first true psychological thrillers Rebecca explores sick relationships that border on violence. Doubtful Max de Winter (Laurence Olivier), unable to free himself from his past and the figure of his wife Rebecca, chooses to have a fragile woman next to him (Joan Fontaine) in order to be able to impose himself, so fragile that he doesn't even have the right to a name but only a role, de Winter's second wife. Joan Fontaine is our weak part, when we find ourselves among strangers, in contexts that don't belong to us but we chose and we can't go back.
The housekeeper, (Judith Anderson) who protects Rebecca's memory with such devotion as to suggest that the bond may have been of another nature, will have the task of freeing the past, Rebecca's death and herself with purifying fire. Neither with me, nor without me, as he teaches us The lady next door of Truffaut who deeply loved Hitchcock.
10. The Kid (1921)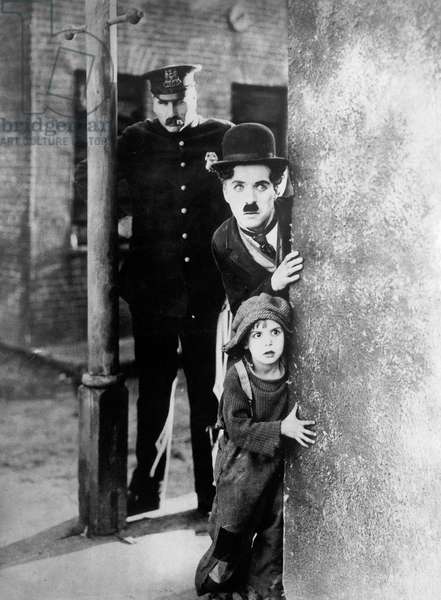 Let's finish from the beginning, from Charlie Chaplin's first silent feature film. History is timeless. A mother who doesn't have the means to raise her child leaves him in a luxury car thinking that the owners are rich and can take care of her. The car is stolen and the child falls into the hands of the quintessential tramp, Charlie Chaplin. The drama dissolves into gags. First film to combine drama and comedy touching taboo topics for the time. A current reading cannot escape the sense of the enlarged meaning of family, of mother, of father, of welcome. In 1921 speaking of children of guilt was scandalous and these children had no right to a future. A cinematic genius like Chaplin, like all great artists, threw his heart over the obstacle and made a film that is still relevant today. "A comedy with a smile and perhaps a tear" . Words are not needed for important things.