'But where have I seen that face before?' – how many times have you found yourself turning pages and pages online to first identify the face, then the name, and finally the curriculum vitae from 1999 to today, of that actor you know you've already seen in other TV series but you don't know really which ones? Just enough time for a quick 40-minute search for beauty and you will find yourself immersed in the deep web sifting through every most insignificant appearance, until you even discover that time in the school play he played a tree leaving the place of protagonist to his classmate more canonically attractive. Character interpreters or more simply actors of TV series, there are many artists who every year they pass from production to production, almost making us suspect that at the bottom of the marathon of television appearances there is a large reward up for grabs. Today we decided to present you what we think are the 10 most recycled faces of Hollywood: the 10 actors of the TV series that at the mere sight will overwhelm you in a spasmodic search in your memory to identify the TV series and all the characters in which you have seen them play. There's a big difference though: we've already done the hard work. Now you just have to feed your curiosity by playing a sort of Guess who? with the overlay responses.
1) Jimmy Smits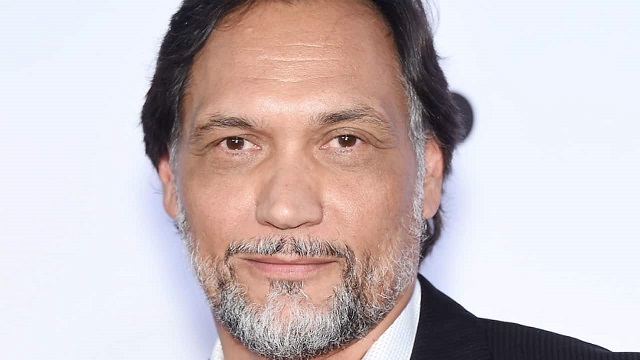 So many roles have been played by Jimmy Smits that we find it really difficult to be able to identify him in one character. Since 1984, the year in which the American actor began to enter the world of acting by participating in the pilot of Miami Vice, there is no year in the life of Jimmy Smits in which he has not taken part in a major television or film production . Only two years later, in 1986, Smits joined the cast of LA Law – attorney in Los Angeleswhere he will interpret Victor Sifuentes for the beauty of 5 seasons and 107 episodes until 1991. From lawyer to detective the step is shorter than expected, and this is how in 1993 the actor takes on the role of detective Bobby Simone in the detective story NYPD – New York Police Department. Jimmy Smits' long career certainly doesn't stop here: we are in 2004 when we meet Matthew Santos in the great cast of West Wing in which he will take part for 35 episodes. If Jimmy Smits' face isn't telling you anything yet, its certainly last three popular appearances they will give you the answers you are looking for: we are in fact talking about the enigmatic and sinister Miguel Pradofeatured in the third season of DexterGemma Teller's new partner, Nero Padilla in Sons of Anarchy and finally the unexpected father of Amy Santiago, Victor Santiago in Brooklyn Nine-Nine.
2) Maggie Wheeler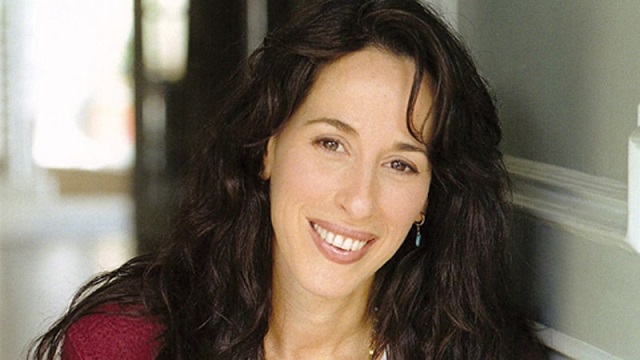 'Oh my God!' – just look at her face and the traumas of every single scream of Janice resurface in us Friends. Impossible not to recognize her and equally impossible to believe that she has participated in a lot of other TV series before and after the enormous success achieved with Friends. The first television appearance for Maggie Wheeler comes in the distant 1992 in the sixteenth episode of the third season of Seinfeld. In 1994 we see her appear in X-Files as well as of course in Friends but also in Will & Grace, Ellen and since 1996 also in Everybody Loves Raymond. Maggie Wheeler arrives in the 2000s by participating, after only one year of stopping a ER – Doctors on the front line in 2006 and in the seventh episode of the third season of How I Met Your Mother in 2007. A few small appearances here and there and finally an episode of Curb Your Enthusiasm in 2011, five in Californication in 2013 and two in Shameless in 2018. Was all this riot of so many different TV series a way to try to banish the indelible memory of the squawking Janice from the viewers' memory?
3) Bobby Cannavale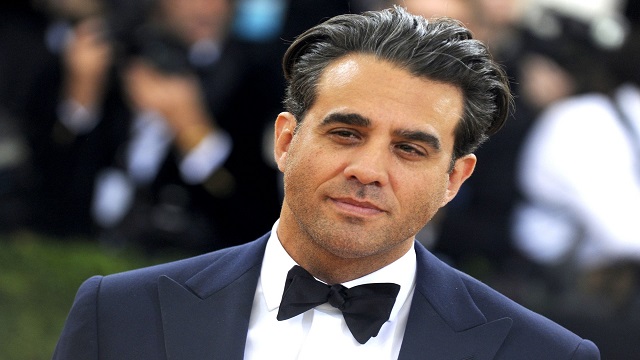 'That face, that cursed face…but where have I seen it before?' – sit comfortably, the list is very long. Returned just a month ago on television screens thanks to Nine Perfect Strangers in which he plays the former football forward now addicted to painkillers Tony Hogburn, Bobby Cannavale took part in the beauty of 35 TV series. The right answer to 'where have I seen it before' in this case it is 'everywhere'. Best known for playing Will's boyfriend, Vince D'angelo from the sixth season of Will & Grace, Bobby Cannavale hasn't stopped even for a moment, grinding television experiences of every caliber and intensity. Active since the early 2000s, the American actor soon made his way into major television productions, taking part even if only for a cameo or a few episodes in Sex and the City, Law & Order, Ally McBeal, Oz, Six Feet Under, Lipstick Jungle, Louie e Modern Family. Among his most recent interpretations we can instead include his presence in Boardwalk Empire as Giuseppe 'Gip' Rosetti, Nurse Jackie in the role of Miguel Cruz, Vinyl in which he plays the protagonist Richie Finestra, Master of None where we remember him as Chef Jeff e Mr. Robot whose portrayal of the ruthless Irving gave us a taste of his enormous potential in the most dramatic roles. And then again Homecoming, Angie Tribeca e Mrs. Americain short: if you have ever turned on the TV in your life, you will surely have already met the profound gaze of Bobby Cannavale.
4) Madeline Rose Zima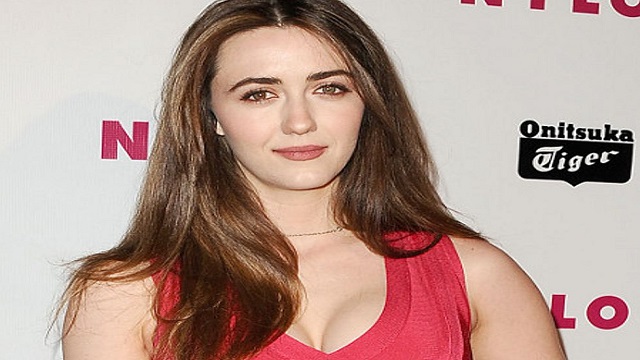 The small one Grace Sheffield of the iconic sitcom At Dad's he has never stopped acting since he was only eight years old, collecting over time multiple appearances in numerous TV series. From Law & Orderuntil A mum for a friendyes Seventh heaven then passing through Grey's AnatomyMadeline Rose Zima is certainly known to most – with the exception of the role that made her famous as a child – known for playing Mia Lewis, the daughter of Karen's boyfriend, as well as Hank's fleeting lover in Californication. She subsequently appeared in eleven episodes of Heroes and in various cameos distributed between Royal Pains, The Vampire Diaries, Twin Peaks, Grimm, You and recently In Treatmentthe young American actress still has many possibilities to find her identity in the serial and cinematic world.
5) Silas Weir Mitchell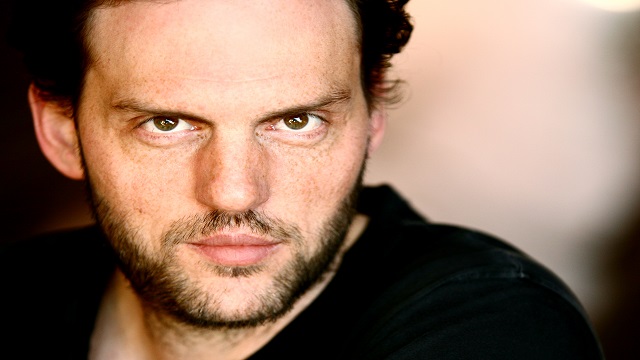 Appeared in an hopelessly long series of films and TV series, among which we mention only briefly E.R., Jarod il camaleonte, Six Feet Under, Crossing Jordan, CSI :Miami, Detective Monk, Dexter, The Shield and many others in which he appears for only one episode, Silas Weir Mitchell owes his success to four fundamental TV series: a 24 in which he played Eli Stram, My Name is Earl in which he plays the role of the wacky friend of Earl, Donny Jones and last but not least Prison Break where he plays inmate Charles 'Haywire' Patoshik. Among his most memorable roles are his participation in all episodes of Grimm in which he has taken part since 2011 in the role of Eddie Monroe. Since 2017, the year in which the Grimm fantasy TV series ended, there has been no more news of the actor, even if there are rumors of the arrival of a spin-off of the series that NBC seems to have already been working on for some time. One thing is certain, Silas Weir Mitchell is without a doubt one of the most recycled TV series actors in Hollywood.
6) Billy Brown
We've seen it everywhere, even if it suddenly occurs to us to ask ourselves where: no problem, ears wide open and deep dive into your serial memories, go. Active only since 2004 in the serial panorama, Billy Brown first took part in the cast of CSI: NY and then to that of Criminal Minds, then passing through NCIS e Cold Case, demonstrating an undeniable attraction for the uniform. In 2009 she takes part in Californication – he too – and in 2011 appears first in Dexter and then into The Following, in 2013, in both cases playing the role of a detective. Billy Brown changes clothes in 2012 playing the underworld August Marks in the TV series Sons of Anarchy. If you remember seeing it recently you are most likely thinking about How to Get Away with Murder in which he takes the role of Nate Lahey, and yes, those bibs are his, remember well,
7) Anne Dudek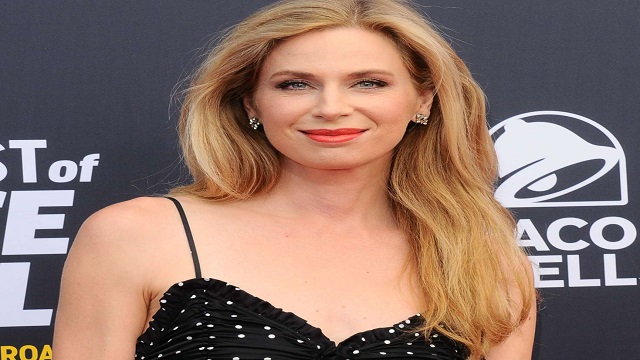 We talked about it recently here, remembering Anne Dudek as one of the few, if not the only one, to have been downloaded in the same way both in Friends that in How I Met Your Mother. Natalie in How I Met Your Mother and Precious in Friends, whatever you want to call her, the character played by Anne Dudek in the two iconic series is punctually left on her birthday first by Mike Hannigan in Friends 10×01 and then by Ted in 1×04. Besides hanging out in comedy sistersAnne Dudek during her long career has taken part in many other TV series such as: E.R., Giudice Amy, Six Feet Under,Desperate Howsewives, Bones, Psyck, Streghe,Criminal Minds and many more. The two most prominent roles in his serial career were undoubtedly that of Gregory House's assistant, Amber Volakis in Dr. House and Don and Betty Draper's neighbor in Mad Men.
8) Jesse Heiman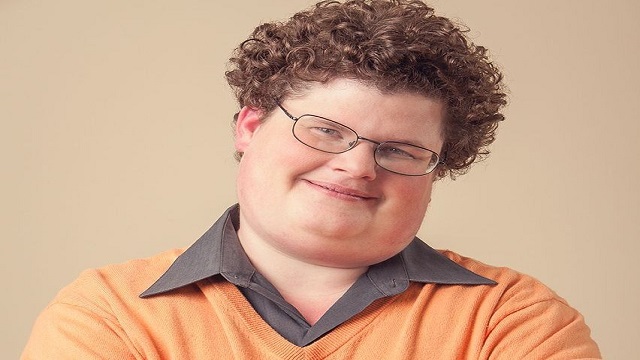 We're in a comedy and we absolutely need a character with a nice face who doesn't spill a word, here's the man for you: Jesse Heiman. Present in a deluge of demented American films that if we begin to list them one by one we will end up on New Year's Eve 2021 with absolutely no plan to offer you, Jesse Heiman has taken part in as many TV series of which we only mention the most relevant, just enough time to make you jump in mind where and when yours, and Jesse Heiman's fate met. Let's talk about: Arrested Development, Drake & Josh, My Name is Earl, How I Met Your Mother, Ned- scuola di sopravvivenza, The O.C, Heroes, Chuck, The Big Bang Theory, Parks and Recreation, Criminal Mindsand yes, these are just the 'majors'.
9) Michael Blessing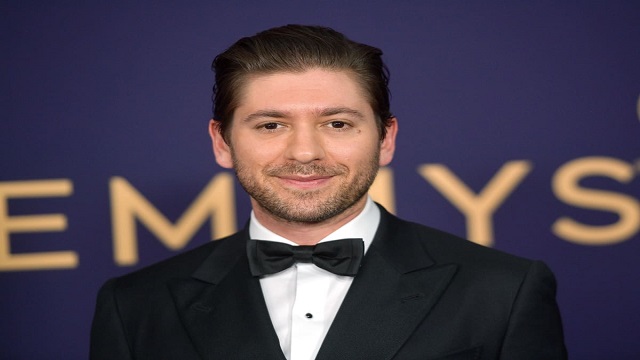 The more I see him the more I don't understand where I've seen him before, Michael Zegen is everywhere, even in the independent film Frances Ha by Noah Baumbach. You must have recognized him recently as Midge Maisel's ex-husband in the brilliant comedy The Marvelous Mrs. Maisel, but even earlier the US actor also starred in Girls,The Good Wife, Boardwalk Empire, The Walking Dead, How to Make It in America, Mercy, I Soprano e Rescue Me, where with its presence in 42 episodes it is so far the TV series in which I have starred for so long. Such a list can undoubtedly ensure our Michael Zegen the presence in the register of the most recycled TV series actors ever.
10) Craig Robinson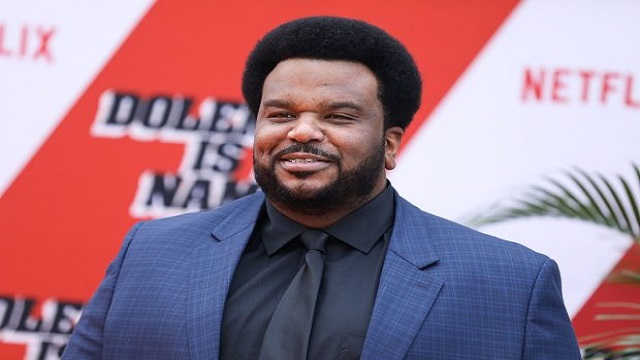 A music teacher even before an actor, Craig Robinson will be remembered by the comedians of you as Darryl Philbin in The Office and like the 'Pontiac Bandit' in Brooklyn 99. Craig Robinson's career is not only studded with lightness, in fact we can also remember him in the role of Ray Heyworth in Mr. Robot. Also appeared in an episode of the last season of Friends in 2004 and in four episodes of Eastbund & Down from 2009 to 2012, Craig Robinson temporarily arrested his serial career in 2017 with his last appearance in Ghosted. However, the same cannot be said of his film career which, on the contrary, is increasingly flourishing enough to ensure the actor an average of two films a year both in 2019 and 2020.
Of all the most recycled TV series actors in Hollywood, the ten listed seem to have really taken a liking to it, do you think we have forgotten anyone?