The writers' strike which is blocking many productions these days seems to be going without a hit Welcome to Derryprequel series of the famous It by Stephen King. The director of The Flashwho we have here as showrunners, Andy Muschietti shared a first official photo directly from the set on his Instagram profile. The image in question does not portray any character in the series, but reveals that one of the relatives (grandfather, or perhaps great-grandfather) of Henry Bowers, i.e. the bully who used to torment the Losers Club, is the police chief of Derry in the period in which the show is set.
A first official photo of has been disclosed Welcome to Derryprequel to It di Stephen King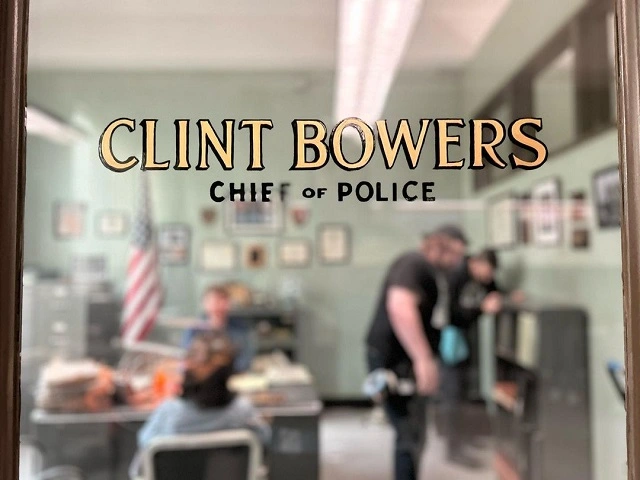 What we know about the series, which will be a prequel to Stephen King's novels and subsequent film adaptations, is that in the cast we will find Taylour Paige, Jovan Adepo, Chris Chalk and James Remar. What is not yet clear, due to numerous rumors that have followed one another in recent months, is whether we will have the presence of the talented again Bill Skarsgård as the fearsome clown Pennywise. As for the production of Welcome to Derry, instead we know that Andy Muschietti and his sister Barbara will take care of it and act as showrunner, in addition to directing the pilot and some other episodes. Regarding their participation in the series, the Muschietti brothers said in a joint statement: "As teenagers, we took turns reading chapters of Stephen King's It until the thick book fell apart. It's an epic story that contains multitudes, far beyond what we could possibly explore in our films. We can't wait to share the depth of Stephen King's novel in all its heart, humor, humanity and horror". Horror master Stephen King, on the other hand, said: "I am thrilled that the story of Derry, the most haunted city in Maine, continues and I am delighted that Andy Muschietti will oversee the spooky festivities alongside his talented sister Barbara"
Stephen King, author of Itis enthusiastic about the new series Welcome to Derry
We just have to wait to find out more about this series that will take us back in the past, to when the little protagonists of It they weren't born yet. Recall that the novel written by Stephen King has as its protagonist a mysterious multiform entity who awakens from a 27-year hibernation assuming the form of the clown Pennywise and who begins to terrorize some of the children of the city of Derry.