Tonight on Rai 1, in prime time, the second episode of Living is not a child's game is broadcast, the new miniseries with Claudio Bisio from the same producer of Mare fuori.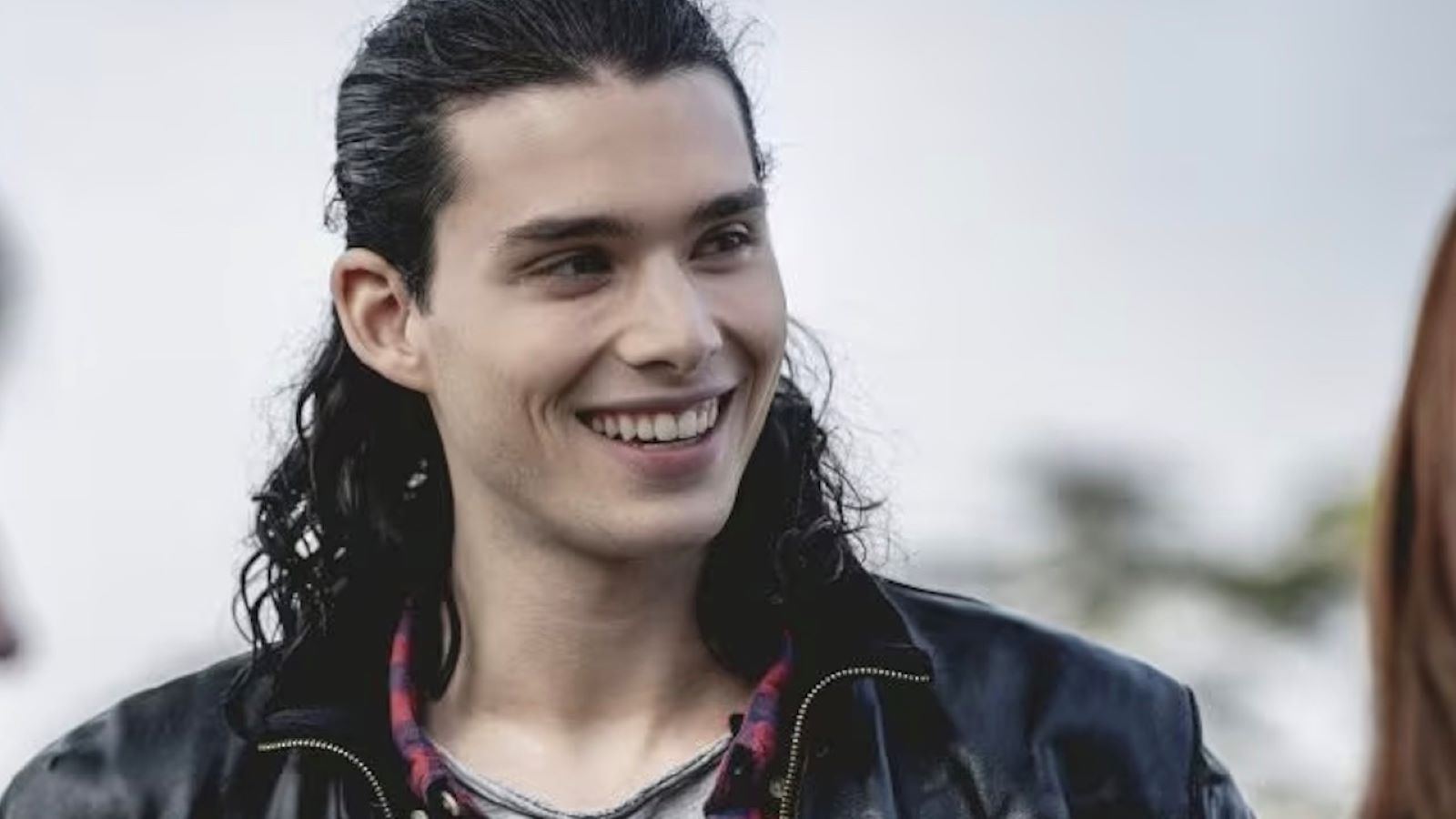 They are Rai 1 tonight 22 May, in prime time, the second episode of the miniseries will be broadcast Living is not child's play. The project is based on the book 'The tour of truth' by Fabio Bonifacci. The first season of this series consists of six episodes, Raiuno will broadcast them in three prime time evenings.
Living is not child's play is directed by Rolando Ravello. Roberto Sessa is the executive producer. The fiction is produced by Picomedia and Rai Fiction. The series is available from May 12 on RaiPlay. Here our review of Living is not child's play.
Plot of Living is not child's play
Lele, an eighteen-year-old good boy from humble origins, attends high school with the children of the wealthy Bolognese class, and is in love with Serena, the beautiful, intelligent and perfect queen of the school. Just to impress the girl, one evening when he is invited to a disco by Serena and her group of friends, Lele takes a pill of MDMA and is sucked into the world of discos and drugs, soon running out of money. To keep seeing Serena, he finds himself buying pills in his own neighborhood and selling them in the disco at double the price. The situation takes a dramatic turn when one evening he sells a pill to his friend Mirco, who is found dead the next day due to the drug.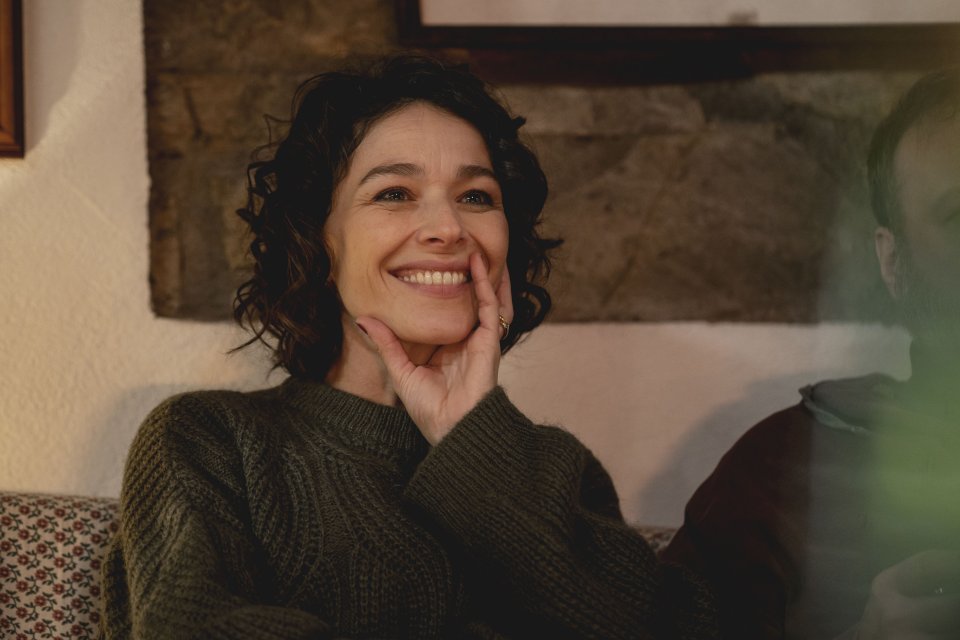 May 22 episode:
Episode 3
Police and drug dealers are pressing, as are remorse: the mother of the dead boy turns to Lele for news of her son. Meanwhile, the general tension between parents and children grows.
Episode 4
Tip alerts families to Saturday night drug use. The bomb explodes in houses, especially in Lele's who lives between a rock and a hard place: between police and criminals.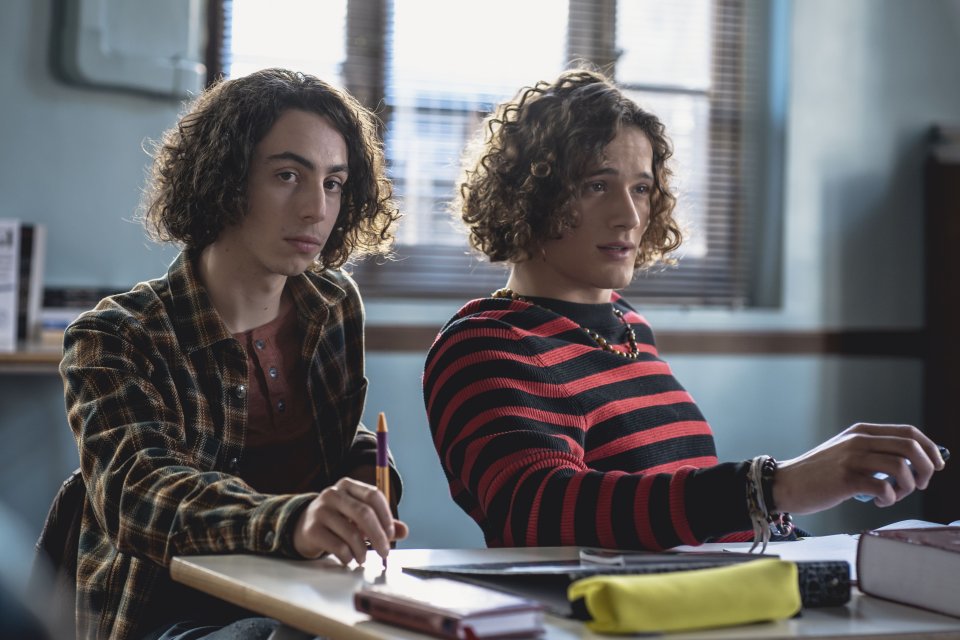 Cast of Living is not child's play
Riccardo De Rinaldis Santorelli and Lele
Lele is a boy of humble origins, studious, sporty, a little ramshackle from adolescence. He loves the unattainable Serena and, as often happens at his age, he throws himself into things without thinking too much about the consequences.

Matilde Benedusi is Serena
Beautiful, funny, intelligent, empathic, she is the perfect girl, but she hides a dark side that only she knows.

Pietro De Nova and Pigi
Pigi is Lele's Sancho Panza, the faithful friend. Nerd and not very popular, in the face of hard trials he will reveal character and humanity. He will also need it in his house.

Alessia Cosmo is Patti
Patti is Serena's best friend: insecure, she doesn't believe in her own worth and goes on the hunt for conquests to certify it. You will discover that there are different paths.

Luca Geminiani and Spinoza
He's the comedian of the class, he jokes about everything and hates heavy talk. But laughter hide fears that weigh like boulders.

Tommaso Donadoni is Mirco
It is the restless that alternates between extreme vitality and gloom. He escapes with transgression a fragility that he doesn't know how to face, maybe not even see.

Simone Baldasseroni is Ruggine
He is the school trapper, Lele's rival in love. He's the bad guy, or maybe just the one who wants to play that part. But he will find someone much meaner than him.

Claudio Bisio is Saguatti
Saguatti is the crazed splinter of history: free-range and popular policeman, he uses unorthodox methods with ambiguous purposes. He enters the scene as an enemy of Lele, ready to frame him by any means. But he will reveal unpredictable implications and wounds not too different from what he investigates.

Antonio Perna is Paternò
Paternò is Saguatti's right arm, great humanity and not always reactive brain.

Nicole Grimaudo is Anna – Stefano Fresi is Marco
Anna and Marco are Lele's parents. Together they are a suburban family struggling to make ends meet. Marco is a plumber, they stole a year of his work by devastating the household accounts. Heartfelt but impulsive, in a midlife crisis, Marco feels outdated by the times and does nothing but watch games. Anna, a former suburban star, is a bartender and loves reading. More sophisticated than her husband, she suffers a blackmail that could solve the economic problems at home, she too will face a tough choice. The story of his son Lele will cause the couple's contradictions to explode. But in the family there is also little Linda (Ginevra Culini), who suffers from conflicts.

Lucia Mascino is Sonia
Serena's mother and successful woman: entrepreneur and mayoral candidate, a life of enlightened battles for equality. But as she bids to lead a city, she discovers she doesn't know what goes on in her daughter's room and heart.

Fausto Sciarappa is Claudio
He's Serena's father, he left when she was little and then he got everything wrong that could be wrong. For his daughter it is the origin of all his evils, his ex-wife doesn't want to see him. But even the wrong men love their children.

Francesco Mastrorilli is Caminito
Caminito is the leader of the delinquents in the neighborhood, who together with the policeman Saguatti hold Lele between two fires. He studies the Samurai and did his master's degree in prison, he's someone who knows how to hurt when he serves. Brush (Samuele Brighi) is the armed wing, he likes to hurt, he eagerly awaits the order. Pizzi (Francesco Morelli) is the boy in the shop, he was in middle school with Lele who once saved him from bullies, so maybe he's on his side, or maybe not.

Stefano Pesce is Magnani
An elegant builder, he cheated Lele's father by pretending to be bankrupt and his designs on the family are not over.

Fabrizia Sacchi is Angela
Angela is Mirco's mother, she is a lonely woman who has to face the most terrible drama. Even in the most extreme pain she manages to maintain dignity and somehow, with difficulty, perhaps even to grow.

Jerry Mastrodomenico is Renzo
Father of Pigi, a prestigious lawyer with great moral rigor. It is the myth of his son, but he will crumble badly in the course of history.

Carlotta Miti is Renata
Pigi's mother, at work she has the infallible eye of a surgeon, but at home she pretended not to see for too long. She will be able to stimulate her son to overcome the shock.

Francesca Castaldi is Patti's mother
She had children when she wasn't ready and made mistakes. It's hard having to deal with a daughter who holds them against you with the ruthlessness of youth.

Anna Redi is Professor Palmieri
The Italian teacher that anyone would like to have, the one who has read all the books but, when she talks to you, she talks to your 17 years old, your fears, your dreams, your weaknesses.