A few months ago, just after the end of the Sanremo Festival, for a few weeks there was talk of only them. Fedez e Clare Ferragni, one of the most famous couples in Italy, the media couple par excellence, had entered a crisis. Shortly thereafter, Fedez announced that he wanted to leave social media for a while. We didn't hear much more about it, and we didn't inform ourselves, to tell the truth. Chiara Ferragni and Fedez are still together, perhaps the crisis is over. But let's think about it now, when writing the review of The Ferragnez – The Series 2, the second season of the series that follows Fedez and Chiara Ferragni, available on Prime Video from May 18 with the first four episodes, to then end on May 25 with the last three. There's no mention of those days, of course, because the series was filmed before that.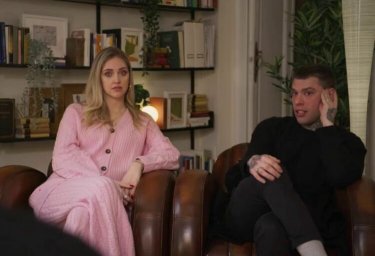 Ma The Ferragnez – The Series 2 – which, as in the first season, shows the professional life of the two – can be considered as a long couple therapy. Alongside the images of the two around the world, in fact, there are those of Chiara and Fedez from a psychologist, for couple therapy sessions that help them get to know each other better, to bring out the unsaid, to iron out the difficulties. There is a very strong moment in episode 3, an argument in front of the therapist. A sign that between the two there were really contrasts, a bit like any couple. And so, The Ferragnez – The Series 2, surprisingly, it seems different to us compared to the first season, with Chiara Ferragni and Fedez who really get naked. It seems to us that there is more "truth", in quotes because it is always a TV show where everything is artfully studied, approved and packaged for the audience. But somehow it brings the two stars closer to us.
The Ferragnez a year later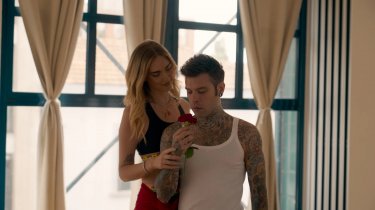 It's been a year since the last shoot. Leone and Vittoria, the children of Chiara Ferragni and Fedez, have grown up. Vittoria crawls, Leone feels important to her. We start by talking about the first season, the one in which Fedez seemed "an asshole", but everyone said "how cool". "It's that you look less of an asshole than you are", she says. With a flashback, we go back to two months earlier, to the moment in which she announced, with a video on social networks, that she had an illness. We listen to the story of that ultrasound in which, by chance – having arrived two hours later at the appointment – a doctor who deals with pancreas passes by and notices a suspicious enlargement.
The Ferragnez, the review: Fedez and Chiara Ferragni, opposites attract
Get involved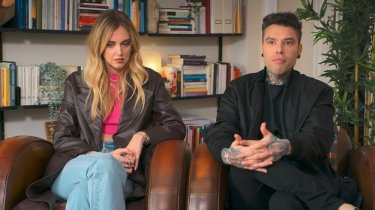 The second season of The Ferragnez – The series it starts very differently from the other. In a more intimate, more moving way. When you decide to participate in a factual series, in reality TV, you choose to get naked, to get involved, to show your own intimacy. Once this choice is made, the public wants what it is, and so it must be given. It is clear that the protagonists can choose what to show and what not, they can cut what they don't think they should show. But, the more you decide to show, the more you reach your audience (and maybe not only this one), which is the goal for which you do these operations. Fedez wonders about being filmed in the hospital before the operation. But she decides it's time to do it. As "legacy" to their children, in case things go wrong. To remember those moments, when they are over.
Is it right to stage everything?
That's it, a little punch in the stomach, something you don't expect, the beginning of the second season of The Ferragnez – The series. Which suddenly changes the tone of a series that seemed superficial to us (and, probably, overall, still is). It displaces us, and this is what we want when we watch content, whether it's at the cinema, on TV or on the web. Doubts remain, and they are above all moral. There will be those who will say that it is not right to stage one's weaknesses, one's illnesses, to make a show of it. There will be those who will say that it is right to show everything to their fans, because it has always been done this way, and this is how it must be for better or for worse. Years ago it was probably not used, today's society seems to take us more and more in this direction. So it is, if you like.
Chiara Ferragni – Unposted: "It's the story of a girl who believed in her dreams and made it"
Chiara And The City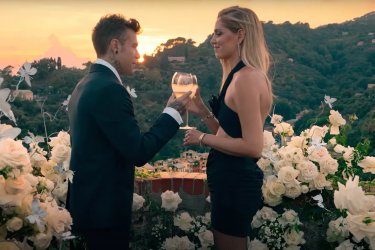 After such an intense episode, we are back in the ranks, in the Ferragnez to the nth degree. The second episode is the one dedicated to MET Gala in New York, the Oscars of fashion. After the first episode, dedicated to Fedez, Chiara Ferragni is now at the center. First in Mexico, for a Nespresso coffee project, and then in New York at the MET Gala. Here, finally, Chiara Ferragni emerges, who is the most interesting element of the couple. We do not want Fedez, but she is always the one who intrigues us the most. For how she got her business off the ground, how she built her empire, for her business as an entrepreneur. Seeing Chiara Ferragni in New York, in her natural environment, with Versace clothes, is very interesting. Because it allows us to understand what her world really is.
Chiara and Fedez, "atypical parents"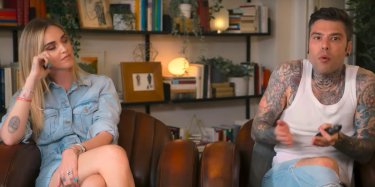 And episode 3 with Chiara Ferragni and Fedez still in their natural environment is also glorious. We are witnessing the moment in which Amadeus tells Chiara that he will announce her presence in Sanremo, with her that he also intends to use him to talk about female entrepreneurship and emancipation. We know how she fared, in that dress that read "think free" which has arrived everywhere. Meanwhile, Fedez announces a benefit concert, the Love Mi, and the reunion con J-Ax. Just episode 4 closes the circle. On the advice of the therapist, Chiara and Fedez take a weekend alone, with their children: without anyone, no nannies, no grandparents or assistants. Without even the operators of the TV series, but with cameras installed in the house. Just the 4 of them. Of course, there are those who always do this. But for them,"atypical parents" as they define themselves, it can be something new, something that's good for you. And in that "atypical parents"They must also be understood. So this little fear is welcome. And this series is welcome too: two characters who seem distant to many, because it brings them closer. And then: Chiara and Fedez, to name one, my children really like them. It will mean something.
Conclusions
As we told you in the review of The Ferragnez – Series 2, the surprise show seems different to us than the first season, with Chiara Ferragni and Fedez really getting naked. It seems to us that there is more "truth", in quotation marks because it is always a television product in which everything is artfully studied, approved and packaged for the public. But somehow it brings the two stars closer to us.
Because we like it
The two protagonists are telegenic, communicative, and also likeable.
The series can be seen as a successful case history.
In this second season they get more naked, also showing the difficulties.
What's wrong
Of course, even if we see more truth, it is still a TV show where everything is artfully packaged.