Queen Charlotte: A Bridgerton Story is the prequel to Bridgerton, yet another success by Shonda Rhimes, entered our hearts at the speed of light. Since the first episode it was in fact incredibly simple to become attached to Carlotta and Giorgio, but not only to them. The secret love between the two royal servants, Brimsley and Reynolds, has indeed captivated the public but it also did ask a rather interesting question: what happened to Reynolds? In fact, in the sixth and last episode of the season, while we see the sovereigns dancing in the company of their guests, the pair of servants dance away from prying eyes. The scene then moved to the present, showing us Brimsley dancing alone inevitably remembering his beloved.
What happened to Reynolds after the events narrated in Queen Charlotte: A Bridgerton Story?
The scene left the spectators perplexed, who inevitably could not help but assume that the King's servant was dead. To address the topic on the site Shondaland.com it was the same creator Shonda Rhimes who wanted to reassure us all: no, Reynolds is not dead. Here are his words about it: "I thought the idea of ​​service (to the crown) taking over was really interesting. When you see Brimsley by himself, that's what you want to convey to the audience. A lot of people ask me, "Is Reynolds dead?" He's not dead. I could write a lot about this". Thanks to the screenwriter, our question therefore had an answer, but the question inevitably turned into: why, then, does Brimsley dance alone? According to the creator, it was simply the weight of loyalty to the sovereigns that separated the two servants. In fact, we see that, even in the present, the two still do not live under the same roof and it is therefore very likely that the love between Reynolds and Brimsley has simply waned over the years.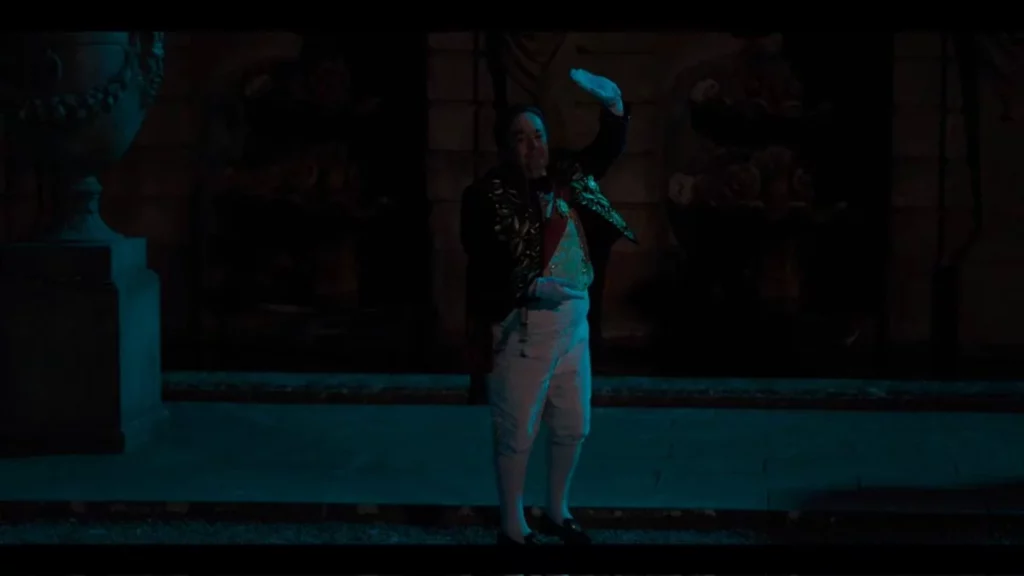 Shonda Rhimes has stated that Reynolds is not dead after the events narrated ne Queen Charlotte: A Bridgerton Story
Who knows, therefore, if the screenwriter will not decide to delve further into the story so loved by viewers in the third season of Bridgerton or maybe in a hypothetical second part of the story of Carlotta and Giorgio. In this regard, in fact, Rhimes stated: "There have been some questions, but I haven't had any conversations about them yet. I could live with Charlotte and George forever, but we told a very specific and closed story that I think is a complete account of this complicated and flawed love. But I'm not ruling anything out because you never know"