May December's review: Todd Haynes' coldness doesn't help a film that suffers from extreme rigidity, stifling the potential for a (truly) shocking story. Starring, Julianne Moore and Natalie Portman. Presented in competition at Cannes 2023.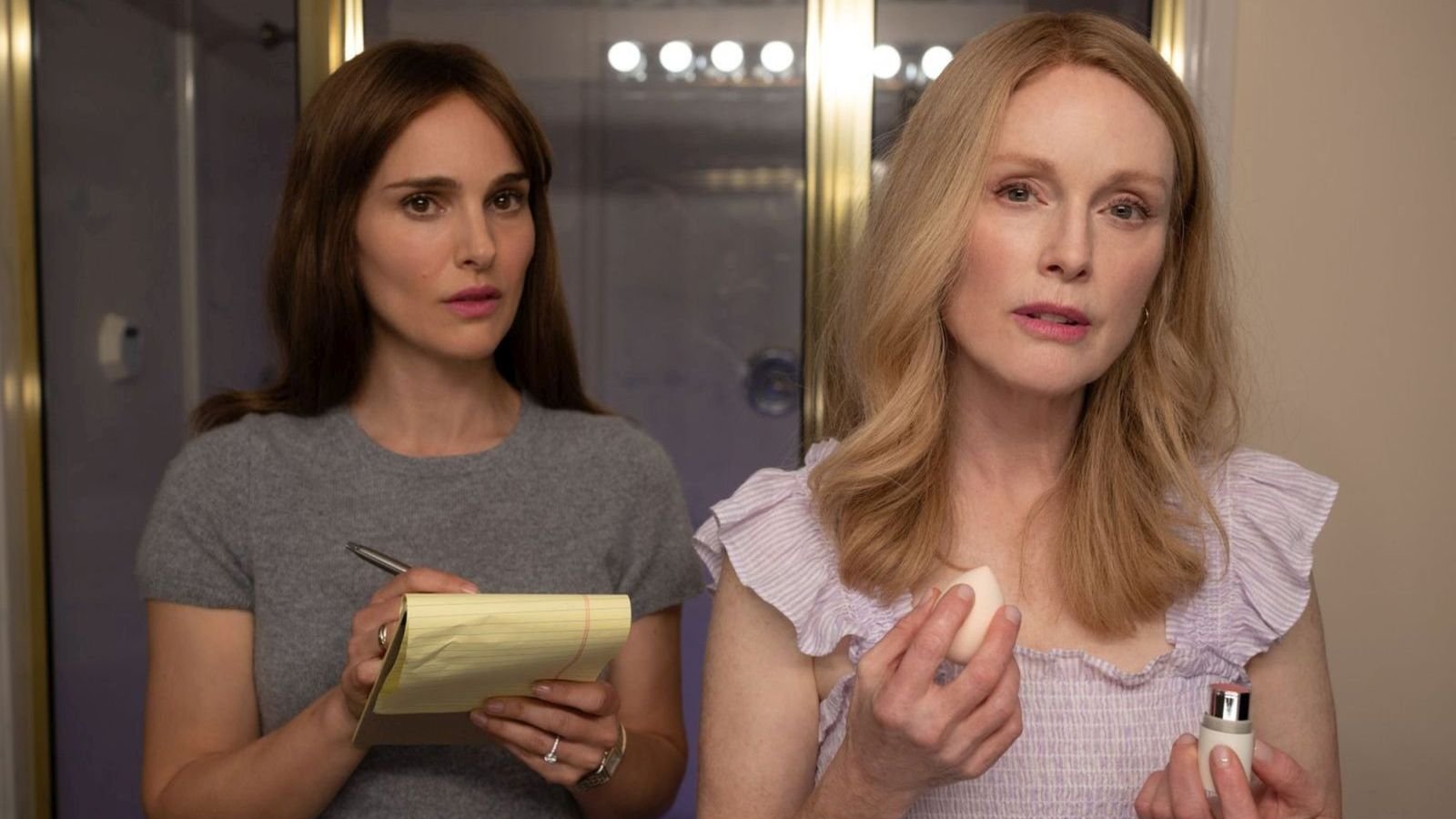 It begins: Todd Haynes he's a good director, but let's just say that his gaze – though acute, and very photographic – certainly doesn't shine with warmth. Indeed, when he moves away from the music (I'm not here o Velvet Goldmine) almost seems to want to steal the feelings of the screenplays he brings to the stage, as a function of a rigorous and lurid direction. Also Carol, which could be his most passionate title, tends to subtract, to hide. There is, and it is an interesting yardstick of directorial writing. However, firmness and substance don't always go hand in hand with the script.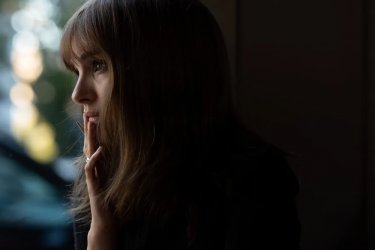 Cinema is a union of intentions, and if one of these fails, the result can be fragile and incomplete. So Todd Haynes is not enough, and the performances (albeit lopsided, and we will tell you the reason in our review) of two of the greatest contemporary actresses are not enough. Why May Decemberpresented in competition at Cannes 2023, suffers from a writing (signed by Samy Burch) which, for almost hard hours, obsessively searches for the effect, while remaining entangled in a (disturbing) story that never fully explodes, or does belatedly, after having imitated – in language – the melò of the seventies, with Bergman who on several occasions seems to be the point of reference.
May December, and a plot full of tipping points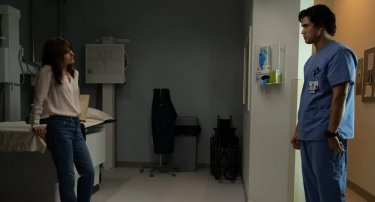 And yet, a story like this would perhaps have deserved a different declination, perhaps close to the well-known thrillers, if we think of the numerous ones point of no return facing Haynes' characters (yes, we're thinking David Fincher). Little at a time, May December becomes a staid game of chess, in which the truth is revealed little by little. A shocking truth (really), but contiguous to the theater staged in parallel by the two protagonists. It all starts when actress Elizabeth Berry (Natalie Portman) accepted a complicated role: playing Gracie Atherton-Yoo (Julianne Moore), a woman who made a lot of noise twenty-three years earlier, having married a boy of Asian origin, Joe (Charles Melton). That marriage then became a script, and therefore Elizabeth goes to the woman's house to study the ambiguous relationship, which resulted in two children. A relationship, we will discover, markedly complicated, which will reveal the dark boundaries of the three characters involved.
Cannes 2023: from Indiana Jones to Scorsese, the 15 most anticipated films on the Croisette
If Julianne Moore and Natalie Portman aren't enough
Darkness and scandal, scarlet letters and shocking revelations: May December is a film of opposites, however destined to meet only in appearance. Two poles, and then again a center (the character of Charles Melton, which Haynes will make the real protagonist in the central part). There is May freshness, and there is December frost – it's up to you to choose who is May and who is December. An anticipated revelation right from the title, and immediately inflated by the impetuous soundtrack by Marcelo Zarvos, which accompanies the opening scene. A pompous and disturbing score. In this sense, Haynes begins to tread his hand, while letting the audience find the thread of the conversation. One thread, one skein, two strands. A film studied according to numerology, in which 2 returns and returns: a fundamental number, linked to the double. It is linked to the human, spiritual, emotional sphere. Both in a positive and in a negative sense. For this reason, although there is a real victim, Todd Haynes defies the turmoil and keeps Natalie Portman (also producer) and Julianne Moore superimposed.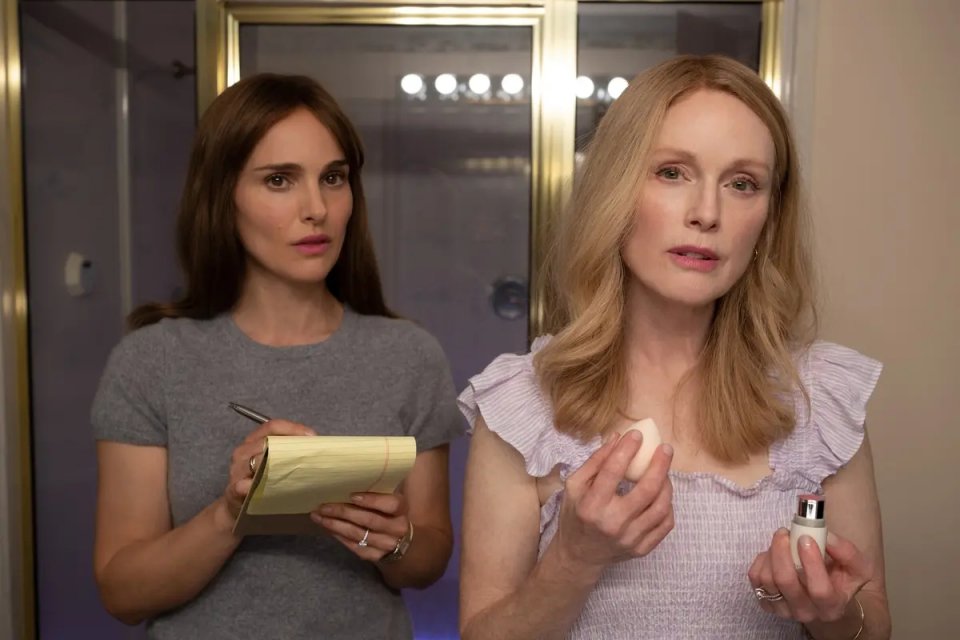 An overlay, however, only apparent: Gracie's point of view is exchanged with that of Elizabeth, and therefore filtered by what, ironically, is the least interesting figure in the film. We wouldn't want to make comparisons, but there's no doubt that the greatest suggestions come from Grace's shocking profile, perfectly adjacent to Julianne Moore's interpretative metrics. The rest, starting with Portman's underlining – an actress playing an actress, bad business – seems to belong to the sphere of self-satisfaction. For this reason, Haynes' greyish line makes everything even more detached, although the film wants to reflect on the superstructures induced by the surrounding society, and on how much everything is trivialized by obsession, by itchy gossip exalted by newspaper headlines. The rest is entertainment, Haynes tells us, the rest is perfect material for yet another one true story drama to be consumed casually on the sofa. It's just a pity that the consequences are (almost) never up to expectations. No, not even if you have Julianne Moore (and Natalie Portman).
Conclusions
As written in our May December review, Todd Haynes' film faces a hidden truth, filtered however by the social structures of a world galvanized by appearances. A remarkable starting point, however weakened by a staging that is not only cold, but also superficial (and frail) in the narration.
Because we like it
Julianne Moore and Natalie Portman (but more Julianne Moore…).
The dramatic track.
What's wrong
Rigidity, which blocks explosive cues.
Everything is hinted at, and not too much addressed.