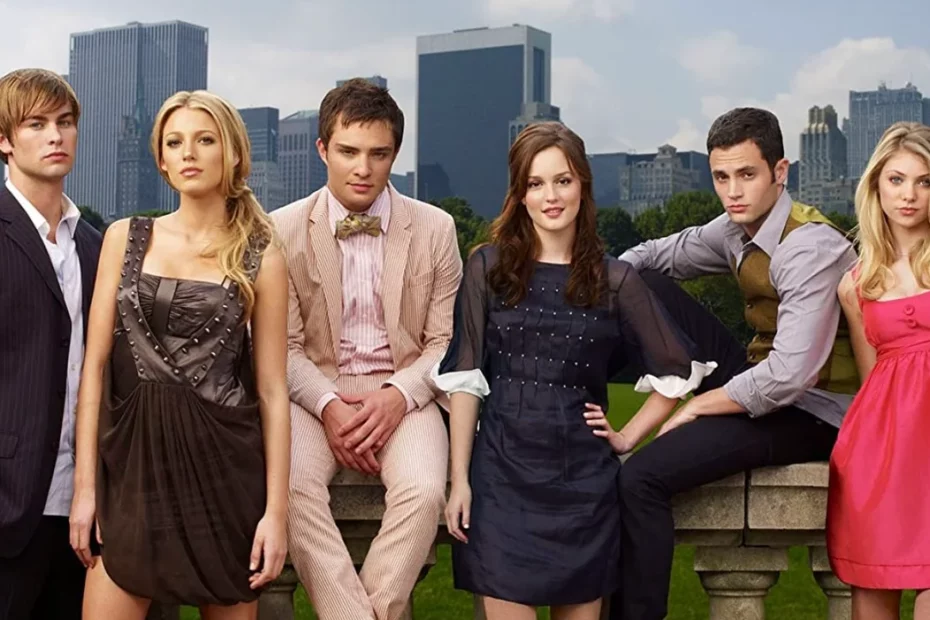 The reboot of Gossip Girl it was canceled after two seasonsfollowing an announcement from showrunner Joshua Safran who confirmed the news via his social media, stating: "Here's the gossip: It is with a heavy heart that I announce that Gossip Girl it will not continue on HBO Max. Both the producers and I will be forever grateful to the network and the studio for their trust and support; to the writers for their alternate brains and deft talent; to the cast of superstars for being the greatest collaborators and friends; and to the crew for their hard work, dedication and love for the project". However, it seems that hopes have not finally faded. In fact, recently, after three months of silence, the social accounts of Gossip Girl they are active again.
After months of silence, the social accounts of Gossip Girl they are active again
In the post in question, shared directly from the Instagram page of Gossip Girl, we see a picture of the original cast and read the caption: "Welcome back, Upper East Siders. After a long time, I see that it didn't take you long to mess up my new beginning". The reference is obviously to the aforementioned reboot which was canceled after only two seasons, but in the shared photo we see instead Blake Lively, Leighton Meester, Penn Badgley, Chace Crawford, Ed Westwick e Taylor Momsen. Fans of the series obviously immediately gave way to hypotheses and assumptions, letting both their curiosity and impatience leak.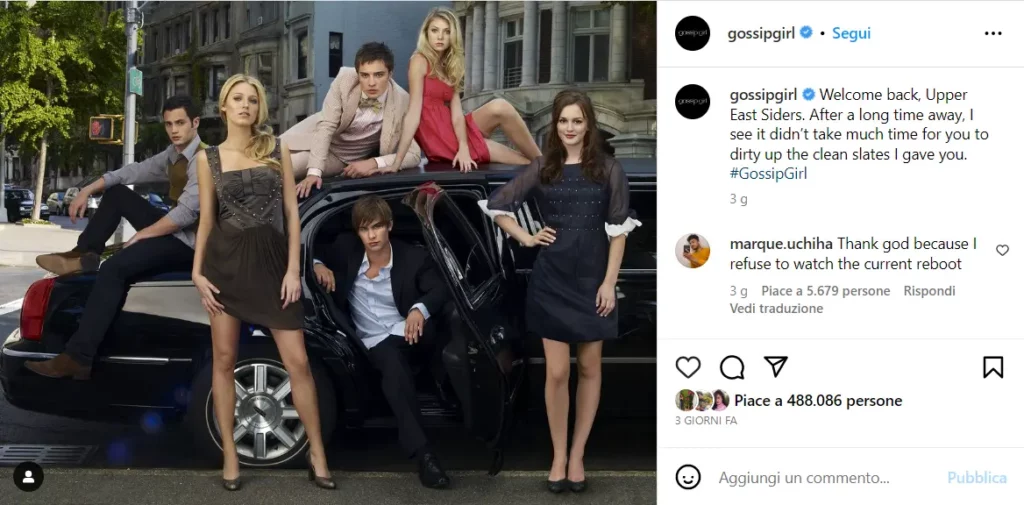 Soon after sharing the image on social media, fans of Gossip Girl they began to give life to one hypothesis after another
However, despite the enthusiasm of the fans is the writer of the reboot of Gossip Girl Taylor McCall and showrunner Joshua Safran have admitted they don't know what the shared image really means. Indeed, the first stated: "I don't even know what's going on here, but I don't think this is anything particularly exciting!!", while Joshua Safran confirmed that he had nothing to do with the post and that he has no other news about it. Safran surmised: "Since the account represents both the new and old Gossip Girl and the launch of HBO Max is in a week, perhaps it's just a reminder to fans that both series will be available on the platform?". So we can't – at least for now – know for sure what the real meaning of the photo of the original Gossip Girl cast is; we just have to wait to find out more.