When The Ferragnez was first announced, the criticisms were overwhelming, especially after watching the first season. The events narrated during that first part of the production had in fact raised several controversies. The couple's quarrels, the reasons why they collided, were defined as superficial and belonging to an almost supernatural world, a world that does not belong to those who watch the series from their screen. For this reason, the confirmation of a second season, and therefore of the return of The Ferragnez 2, had made quite a few noses turn up, and it mattered little what the couple made up of Chiara Ferragni and Fedez decided to stage. Whether the criticisms are founded or not, there is one thing that must certainly be stated and which should be as obvious as the 30 degrees in August: Chiara Ferragni and Fedez have never said they wanted to use the series to talk about quantum physics or the problem of world hunger. The Ferragnez 2 was not born with the aim of raising awareness or talking about current events. It doesn't claim to be defined as a great docu-series and it doesn't claim to be remembered as a masterpiece. The Ferragnez 2, as in the case of the first season, tries to satisfy the curiosity of all users (and how many there are) who every day try to understand if the two are in crisis, if they have quarreled, what happened after Sanremo, what they do after the 60-second Instagram stories. Chiara Ferragni and Fedez do nothing but stage some fragments of their lives, and it doesn't matter if this seems far from ours. They live inside this universe made up of Donatella Versace and the Met Gala, and they can't give us something different. This is what they live, and this is what the series is about. Anyone who approaches the series must therefore keep this premise very clear and, consequently, live it as such.
The first four episodes have recently arrived on the Amazon Prime Video streaming platform, and there are more things to say this time than you think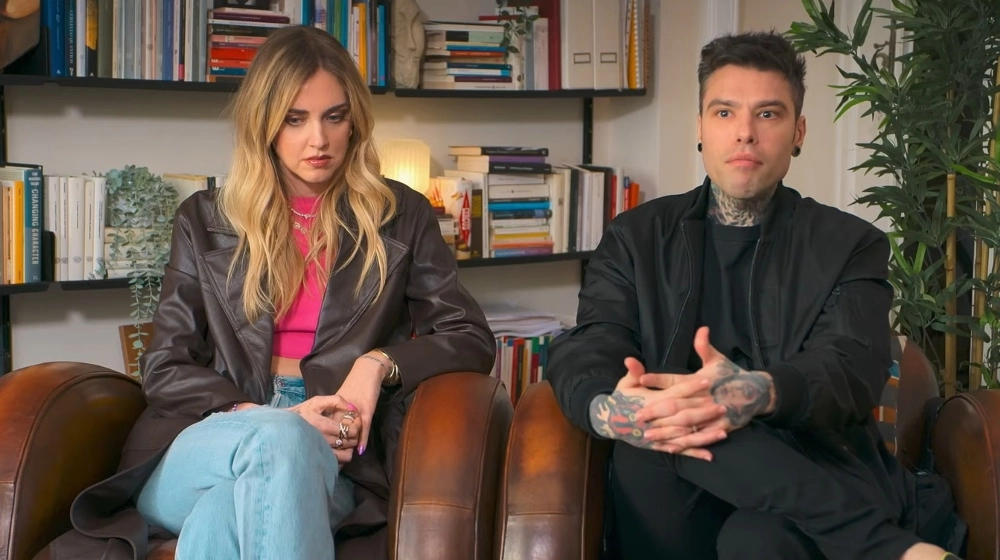 The first episode of the second season of The Ferragnez is certainly the most important, at least up to now. In fact, the episode opens by facing one of the most difficult moments in the life of the couple, one of those moments that cancel the distance between us and them. Fedez is in fact forced to face his own illness. At that exact moment the designer clothes disappear and immediately the attic of City Life is replaced by the waiting room of a hospital where Fedez stops being Fedez to return Federico, a thirty-year-old father who is afraid of not get to the next day. Chiara Ferragni, at that moment, takes off her red carpet dresses to wear any gray jumpsuit. At that moment the only thing that really matters has to do with something more important, something that overcomes any sterile controversy and that suddenly makes us remember The Ferragnez 2's only goal: to tell. We could ask ourselves what is better to keep private and what to blurt out in first viewing, but this is not a judgment that is up to us. We haven't seen scenes that have offended our sensibilities, we don't have reason in our pocket. Everyone, with their own difficult moments, acts as they see fit, and if this first episode served to help someone, or to help Fedez exorcise the pain, then all the better.
Within this second season the fortunes of a family are told, work, their love for their children, jealousy for that time Chiara went to Jared Leto's party and for Fedez's continuous selfie with Gigi Hadid. It's all different from what we do who, at most, are jealous of a university colleague who too often asks our boyfriend for notes. In short, it is clear. But that's right. We cannot shape the life of the couple, we cannot expect them to tell us anything else. All this belongs to him, and when we decide to watch The Ferragnez we must be ready for the complete package, without asking for another backup.
This second season, in an even more convincing way than the first, stages a series of events that present us with completely different Ferragnez compared to how we left them during the first season. The dark period they experienced shook them deeply leading them to unite even more, but it's just by looking at the way they fight and get closer that we understand that no matter how big your house is, in the end the fear of losing the other and vulnerability are things that unite everyone.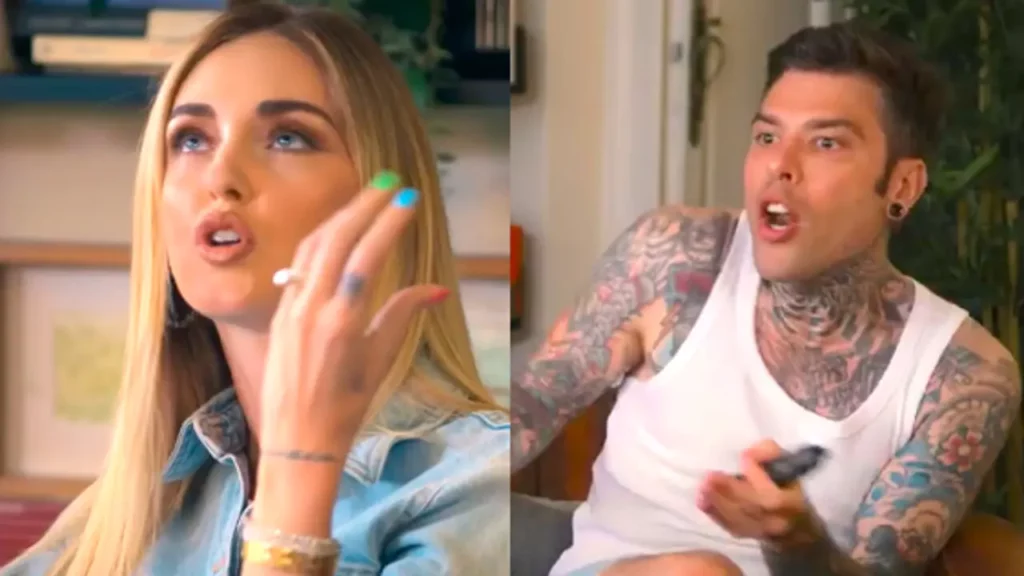 It is not rhetoric, not the banal concept of money does not buy happinessis the simple acceptance of the fact that one cannot watch The Ferragnez looking for pills of life other than those returned. Fedez's dark period was not necessary to understand that in the end, somehow, we are not talking about extraterrestrials but of people who simply live a different life from the one we live and who – in between – are still two human beings scared of getting lost, of their differences, of a checkup that could upset their lives and that of their their two sons.
These first four episodes, for anyone who decides to experience it this way, will be enjoyable and entertaining. They will satiate our curiosity, if any, and will make us experience two hours of something extremely different from the usual. Just like all the rest of the other TV series. Anyone who doesn't like horror won't watch American Horror Story, and if they do they most likely won't enjoy it, and the same thing will happen in this case. It will therefore be useless to complain about the content of The Ferragnez once we decide to start it aware of what we will see. It's not quantum physics, it's not even This Is Us. It is the story of a family who is before our eyes every day and who have decided to share their life through a medium that goes beyond Instagram stories, a family who has chosen to let us enter their bubble by baring themselves even in more annoying and difficult things. The Ferragnez is a TV series that should be taken for what it is, even if sometimes it seems to speak a language we don't know.