Striking screenwriters let their imagination run wild in picket signs; the most widespread threat? Succession spoilers.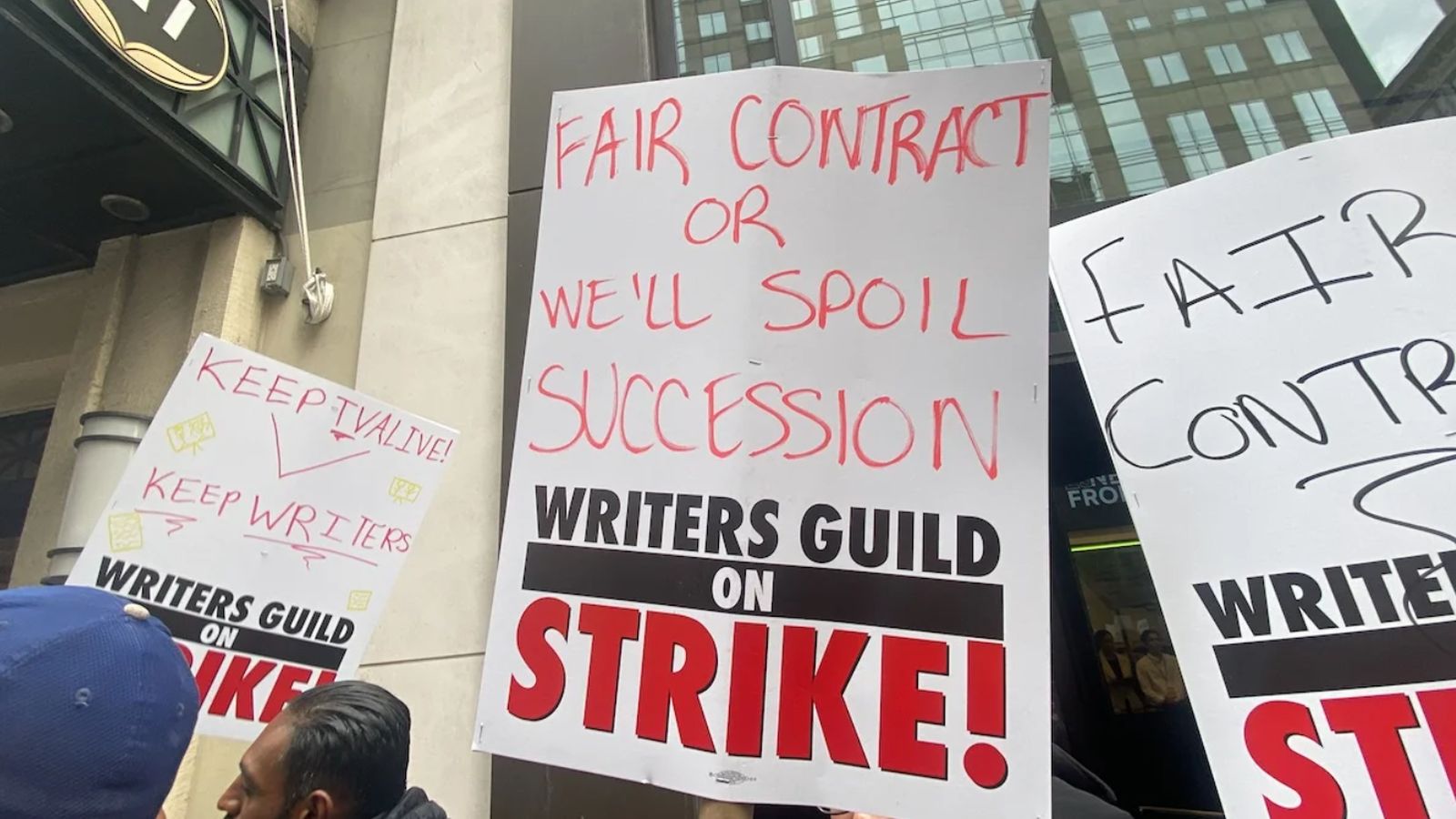 While it writers' strike enters its third week, there are few signs of a resolution between the Writers Guild of America and the Alliance of Motion Picture and Television Producers. Pickets around studio offices and production sets have brought many productions to a halt, and in the meantime screenwriters are indulging themselves with creative signs to use on their pickets. The funniest is about the threatens to spoil Succession if an agreement on fair compensation is not found.
Cannes 2023, Paul Dano: "My wife is on picket line with my six-month-old son, as soon as I get back I'll join them"
The obsession with Succession
Given its success, the HBO family drama Succession seems to have been particularly popular with protesters.
"Pay your writers or we'll spoil Succession"is the most common threat.
"Logan Roy didn't die alone. A writer killed him! (Spoiler alert)"reads one placard, with a second adding: "Without writers Logan Roy would be alive".
Another hilarious sign says: "Succession without writers is just The Apprentice and look what happened to it".
Succession 4: the series finale will have the length of a movie
The creative placards of the WGA protesters
The writers have suspended work to picket pending decisions by the WGA, the American trade union, but have not stopped being creative by channeling their imagination into protest, as shown by signs that quickly went viral.