Harrison Ford holds court at Cannes 2023 with Indiana Jones and the Quadrant of Destiny, revealing the secrets of the making of the fifth chapter, but also his future projects after hanging up his hat and whip.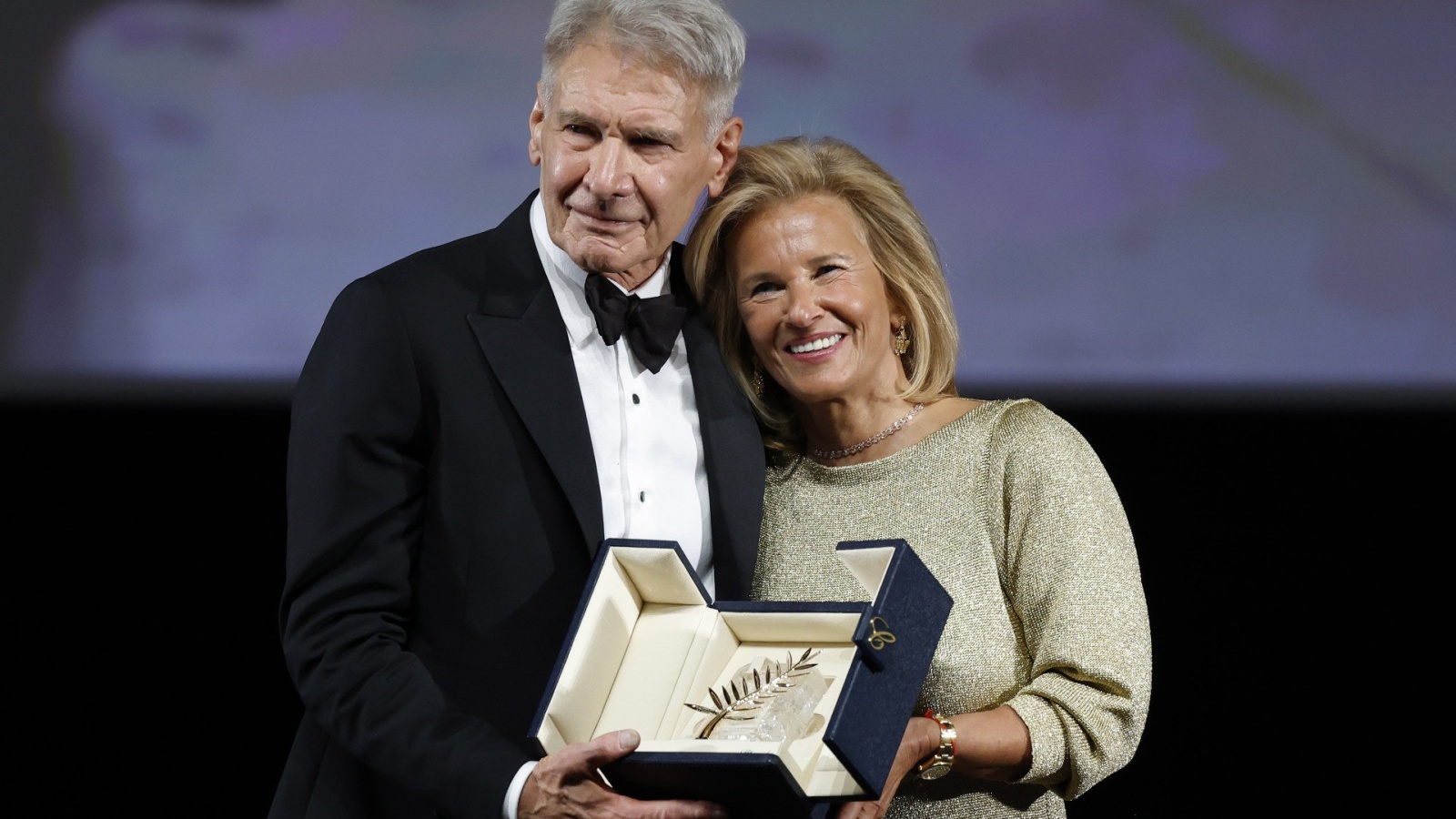 Harrison Fordusually gruff and impenetrable, appeared excited on more than one occasion during the press conference Indiana Jones and the Quadrant of Destinyone of the most anticipated titles of Cannes 2023. The critical reception given to the film may have been lukewarm, but the enthusiasm for the star is skyrocketing especially considering that this will be his last adventure with fedora and whip in hand. When asked the reason that prompted him to say goodbye to the role of Indiana Jones, Harrison Ford answers amazed: "Isn't that obvious?"referring to the age limits that have arisen given that he will turn 81 in July, but then reiterates that he loves his job, that he feels extremely lucky and that he has no intention of giving up acting.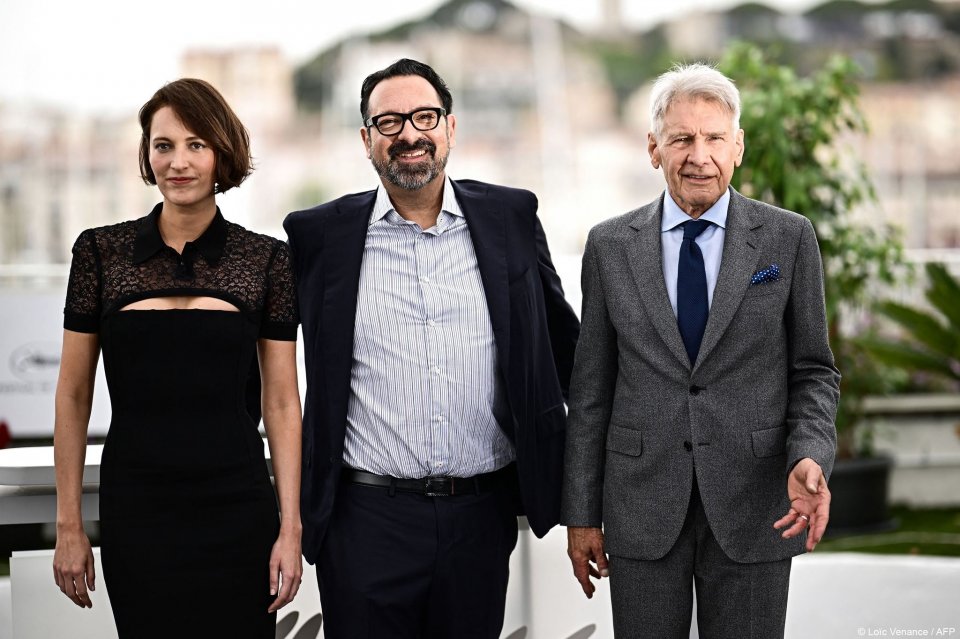 To square around the actor, in Cannes there is the complete creative team of Indiana Jones 5: director James Mangold, the cast composed by Mads Mikkelsen, Phoebe Waller-Bridge and Boyd Holbrook, the producers Frank Marshall and Kathleen Kennedy. Only Steven Spielberg is missing, although Mangold assures that he constantly heard him before, during and after the making of the film. "When they asked me to direct Indiana Jones 5, I was undecided: it's a great responsibility and you understand that expectations are very high. Everyone has their own version of Indiana Jones and I had to please everyone"explains. "I was supported by a legendary crew, I tried to make a film that was mine and at the same time respected everyone's roles. I saw Raiders of the Lost Ark in New York State on opening day and it is one of the reasons why I chose to be a director. This film is the realization of my dreams, I was able to collaborate with my heroes".
Reinventing Indiana Jones to give it the conclusion it deserves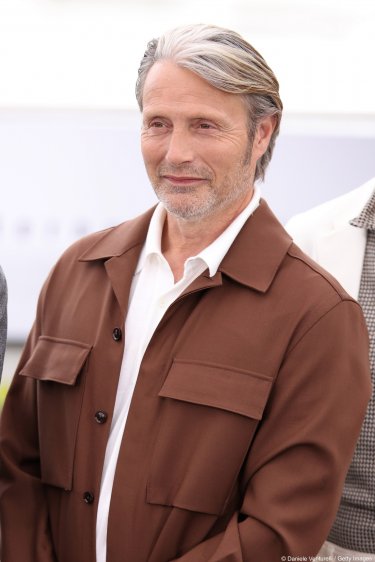 Indiana Jones and the Quadrant of Destiny will arrive in Italian cinemas on June 28, full of expectations from the general public. But what were Harrison Ford's expectations of the fifth and final chapter of the saga? "I wanted it to be a good movie, I wanted it to complete the story, I wanted to see this young, vigorous man at the end of his life" explains the star. "I wanted him to be reinvented, to have a deep relationship and not the usual flirtation. I wanted to work with James Mangold. No one better than this team could have done a better service to the character". Mangold interrupts him to point out: "One of the most important things you realize working with Harrison is that he is always focused on the character. He is an artist in the purest sense of the genre, he pushes you to question yourself".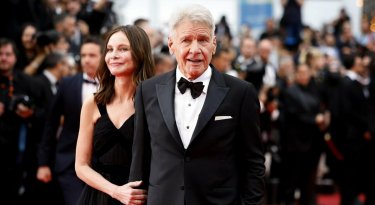 Indiana Jones and the Quadrant of Destiny Talk about time travel. And time is something that Harrison Ford has to deal with, arrived at his age. Looking back on the beginning of his career, the actor admits: "There are so many people who struggle to emerge and can't make it. I had to wait for luck to knock on my door, but I learned from my experiences as a carpenter. This job brings great satisfaction, but also many disappointments. My luck It was finding people who helped me get this far. Yesterday at the award ceremony I felt like a king. The sense of community makes me feel so good.".
Indiana Jones: 40 years of a myth in 4 memorable scenes
An unforgettable experience for the cast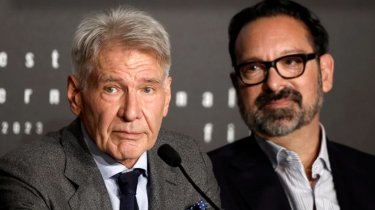 And the community of Indiana Jones and the Quadrant of Destiny is also made up of eclectics Phoebe Waller-Bridgeactress and co-writer who enthused about the action in the film by defining it "release" and praising "this incredible adventure. Entering such a beloved franchise is anxiety-provoking, but the team helped me, we created a new journey, deep, adventurous, it was an incredible challenge". Boyd Holbrook increases the dose, confessing that he heard "As a kid, it's surreal to have seen the movies as a kid and become a part of them. I knew it was going to be an amazing journey, they are the most passionate people I've ever worked with. I read a few pages of the script and agreed before I got to my character". Mads Mikkelsen adds slyly: "My brother and I watched this movie when we were 15. It was way before I wanted to be an actor, but I wanted to be Indiana Jones. Everyone loves him because he's a fascinating character, he lies, he steals, but he's so cool.".
Indiana Jones and the Quadrant of Destiny, why are the same villains returning for the third time?
Harrison Ford's future? The comedy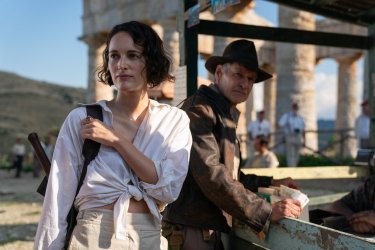 While James Mangold underlines the importance of the writing work during more than a year and a half ("No film is made without a great script and no script is born without authors, that's why I support the cause of the strike"), for Harrison Ford the success of Indiana Jones lies in the perfect synthesis of all the ingredients of the franchise. As he explains: "Blending all the elements of the story requires science. The character supports the story and the story supports the character, it's fucking magic when it works. And when it doesn't work, it's a nightmare. Magic comes from collaboration".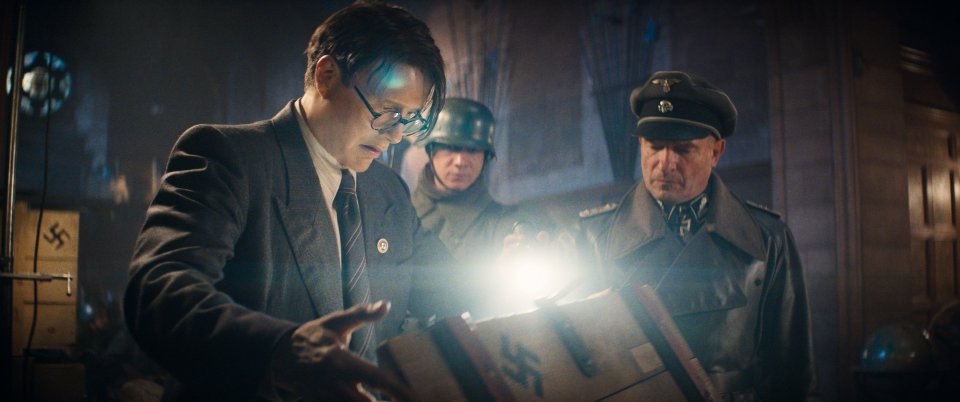 The star denies having regrets for the missed opportunities during his career and replies: "If it happens it happens, if not there's a reason". And what about future projects? "Apple TV+ has renewed the series 'Shrinking' for a second season and I love comedies so I'm more than happy". When asked where Indiana Jones' hat is, he smiles and exclaims: "At Sotheby's I think. I actually have one at home, but I'm not nostalgic. The experience of movies is what lives with me, it's my true treasure". Faced with the possibility of a return of Indiana Jones in a young version, the "No" net of Kathleen Kennedy to have the final say on the matter. There is and will always be only one Indy.