Storm of love May 29 – June 4, 2023
What happens in the next episodes of Love storm aired during the week from 29 May – 4 June 2023 premiered on Rete 4?
Let's talk about the German soap opera created by Bea Schimdt and transmitted since September 26, 2005 on the national broadcaster The first.
In Italy, the soap debuted on June 5, 2006 on Canale 5, but from July 2, 2007 it moved to network 4, where it continues to be broadcast every day from Monday to Sunday at ore 20:00/20:25 circa.
read on after the commercial
We remember that Love storm has already passed 3000 episodes in 2018, but it is still full of many stories and events to tell us! After what was seen in the previous installmentscontinue reading the article to discover the advances of Love storm dal 29 May – 4 June 2023?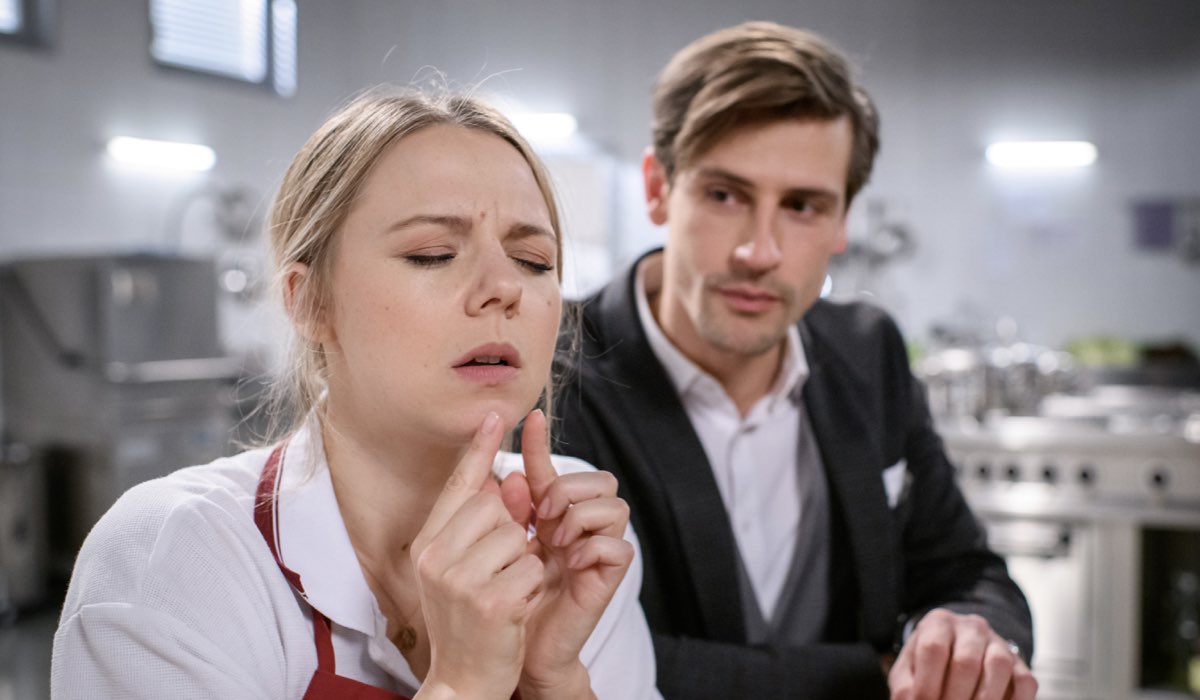 Erik knows Merle
In the next episodes of the soap Erik meet Merle through Gerry remaining very fascinated by it. But when he tries to flirt with her, Merle promptly pushes him away. However, Erik is very impressed and runs to hear how Gerry feels about Merle.
Paul promises to protect Josie
Later Paul promises Josie to protect her from Christoph. So the boy runs to threaten him to betray him by revealing the truth to Constanze if only he will not start to leave Josie alone. Well, Paul's plan gets the desired effect, so much so that Josie is very happy when she understands that Christoph no longer represents a threat. For this she, in gratitude, throws herself on Paul's neck with relief. But the two are observed.
Robert and Lia discover DNA outcome
read on after the commercial
Later comes the DNA test: Robert and Lia are not siblings! The two just can't believe their luck, so much so that they are ready to spend every free minute together from now on. Also Werner he is very happy for the two of them so much that he wants to devise a little surprise for them.
Max at odds with Vanessa
In the meantime Max he realizes that expanding the barn by himself will be more work than expected. Shortly thereafter, when Henning tells him about a promising investment idea, Max is thrilled and immediately tells Vanessa about it. But she doesn't agree at all.
Merle asks Gerry for help
Merle she discovers that she is soon having to take care of an avid golfer. So she reveals to Gerry that she is not at all gifted for this sport. Fearing big moments of embarrassment, Gerry agrees to practice with her. In fact, Merle immediately understands the mechanism of the game and happily embraces Gerry in gratitude.
Costanza vents with Shirin
Later Constanzeafter seeing the embrace between Paul and Josie, vents all his frustration to Shirin, accusing Josie of being very different from Paul's late wife. But here Costanza is attacked by a doubt; how it was Roby? Without thinking twice, the lawyer runs by alfons to inquire about Paul's wife, but is obviously shocked.
Robert visits Ariane in prison
read on after the commercial
Robert he receives a sudden phone call from Ariane, a woman who begs him to visit her in prison. Much to her surprise, Constanze warns her customer that the Saalfeld accepted his invitation, which is why Ariane immediately begins to speculate that Robert may still be in love with her. Soon, however, Ariane will find out the real reason for Robert's visit, and she will not like it at all.