When is High Desert tv series coming out? From May 17, 2023 on Apple TV+
Exclusively on Apple TV+ High Desert, dark comedy tv series directed by Jay Roach (Meet the Parents e Bombshell) and created and written by Nancy Fichman, Katie Ford (Miss Detective) e Jennifer Hoppe (Grace and Frankie, Nurse Jackie – Terapia d'urto).
At the center of the highly anticipated series we find Peggy (Patricia Arquette – Oscar winner for the film Boyhood), a drug addict who decides to start over after the death of her beloved mother, with whom she lived in the small desert town of Yucca Valley, California. But to change her life permanently is a sudden decision: to become a private investigator.
In Italy, the episodes of High Desert are available on Apple TV+ with weekly episodes from Wednesday 17 May 2023 in all territories reached by the streaming service.
Plot of High Desert tv series, what is it about?
read on after the commercial
At the beginning of the story we find ourselves in 2013 in the small desert town of Yucca Valley. Here Peggy she lives with her handsome drug-dealing husband Denny (Matt Dillon), at least until the police raid their home. Ten years later, Denny is in prison while Peggy works as a bartender in a saloon inside an Old West theme park. She is also mourning the recent loss of her mother Rosalyn (Bernadette Peters). Once a heroin addict, Peggy now describes herself as a methadone addict, but while her wit, wisdom and good heart endear her to colleagues, she is a great cheater and she denies her true drug addiction. .
Over the course of the episodes we will see Peggy in danger of losing the house she shared with her mother. She is forced to look for a second job and convinces hapless private investigator Bruce Harvey (Brad Garrett) to hire her. This is how Peggy stumbles upon a complex scam masterminded by self-proclaimed mystic Bob (Rupert Friend). Convinced that she is holding something that will bring her and Bruce money, Peggy still doesn't know that her involvement will lead her down a very dangerous path. And further complicating things for her is her relationship with Denny.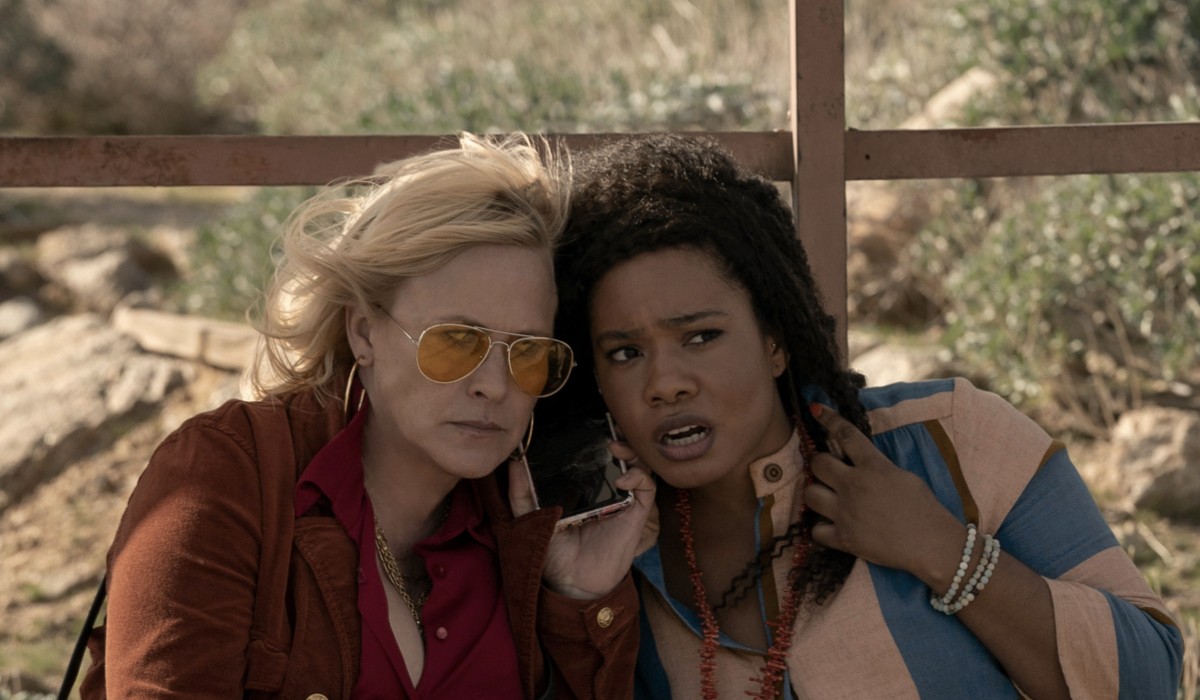 High Desert, actors and characters
Who do we find inside the official cast Of High Desert TV series? Let's find out together:
Patricia Arquette: Peggy
Matt Dillon: Denny
Rupert Friend: Guru Bob
Weruche Opia: Carol
Brad Garrett: Bruce Harvey
Bernadette Peters: Rosalyn
How many episodes of High Desert are there?
read on after the commercial
In all they are otto the episodes sorted by High Desert serie tv, prodotta da Red Hour Films, Dime One Pictures, Spoon Productions, 3 Arts Entertainment e Apple Studios.
Trailer in the High Desert

High Desert tv series streaming, where to see it?
Stream the first season of High Desert is available exclusively on Apple TV+ with the first three episodes and then continue with a new weekly episode, every Wednesdayuntil 21 June 2023.