Our meeting with the actress Chieko Baisho, who received the Golden Mulberry for Lifetime Achievement at the Far East Film Festival 2023, and with Chie Hayakawa, respectively protagonist and director of Plan 75, in cinemas from May 11 with Tucker Film after the presentation in Cannes and Turin.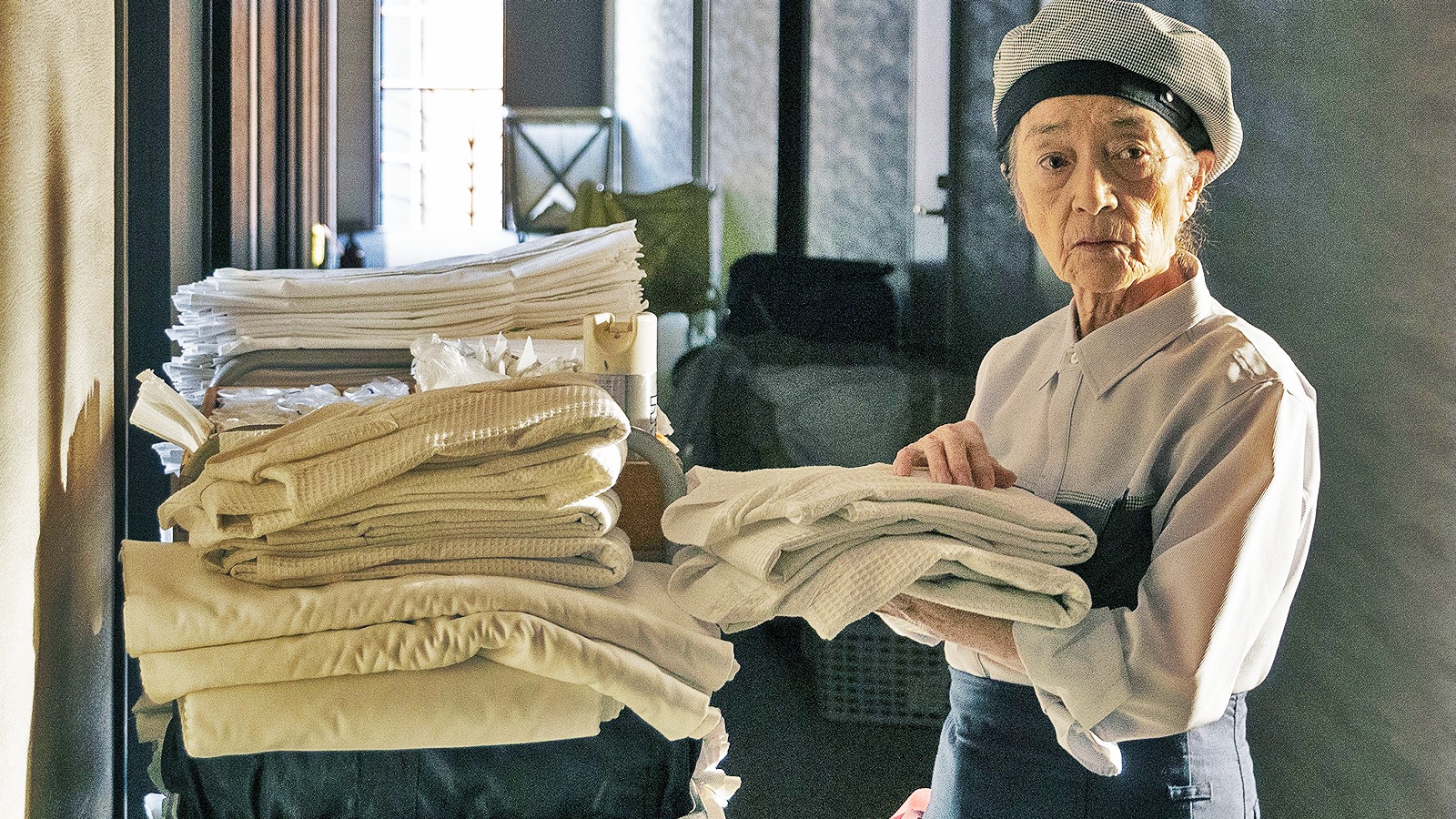 The one presented with great pomp at the Far East Film Festival 2023 is certainly a disturbing film that leads to many food for thought. We are talking about Plant 75, already in Cannes and Turin and now finally in cinemas from May 11 with Tucker Film. In a dystopian Japan not so far from us, Law 75 of the title was approved, according to which all people over that age are called to take stock and choose whether to die with the help of the State and the money left to the family, to rejuvenate the average population. At Far East 2023 we were able to have a chat with the experienced actress Chieko Baishowho received the Golden Mulberry for Lifetime Achievement in Udine, and with Chie Hayakawathe young director of this first work which is striking for its decisive and delicate authorial approach.
A tough script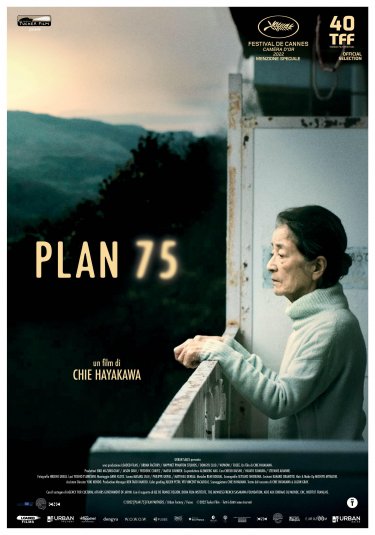 Plan 75 makes us reflect not only on the elderly but on all categories at risk who can potentially become the "victims" of this hypothetical bill. Chieko Baisho felt called upon when she read the script, to the point that she couldn't go beyond the first scene the first time and she had to put it aside: "It scared me too much, too much concern, also because in my case I was well over 75. After a while I decided to take it up again, I read it all and decided to accept this job". He then continued: "The social problem addressed in the film does not only concern Japanese society but is now global in nature. However, Japan is not a country that treats people of a certain age kindly". Yet it is not something so far from us, and perhaps this is the most disturbing aspect.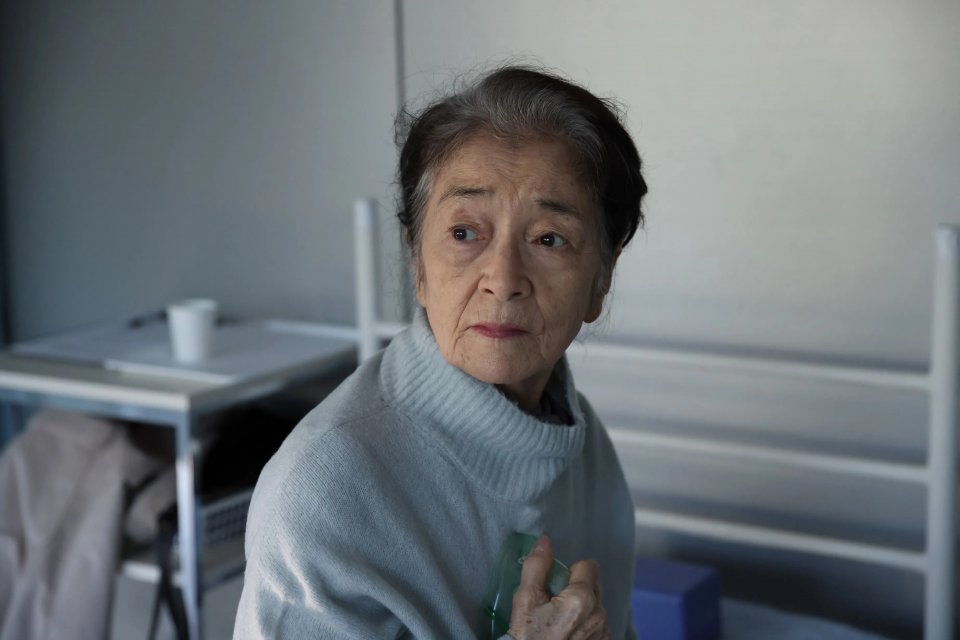 Come dice Chie Hayakawa: "The Law 75 that you saw in the film obviously doesn't exist at the moment in Japan but almost everything else is already a real situation". The actress echoes her: "I don't know if it could really happen in our reality in a short time, but in reality in my opinion it has already started quietly, perhaps this is why the first reading of the first scene scared me so much". In the film Michi can no longer find work because she is not considered more productive for her age than her: neither Chie Hayakawa nor Chieko Baisho have had particular models of inspiration in their lives: "If you pay attention, in the initial sequence the Plan 75 logo is blurred because it could change in a few years by lowering the age of the law, or by considering only people who still have a business and therefore income as useful"afferma Chie Hayakawa.My real inspiration was Michi who became my mirror, and all the information to lean on I found in the script".
Plan 75, the review: a (dystopian) world of elderly people with no future
A role on the icing of a career and a courageous debut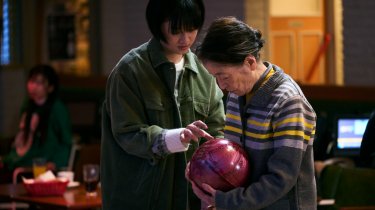 The recognition to Far East 2023 comes to "close" to an immense and varied career for Chieko Baisho: "When I started working in this industry, for the cinema it was an uphill, uphill period, but later there was a downturn that we all noticed. But in my first period of activity there were years in which I I participated in something like 13 films a year I've been in this business for 61 years now and thanks to this job I live the lives of a whole range of people thanks to the roles I've played so I can only say I'm extremely happy and grateful for where my profession has taken me". Also for director Chie Hayakawa it was obviously exciting to work with the Japanese film star: "However, I didn't want Michi's perception to be miserable, set aside, I wanted her to humanly demonstrate her true strength, and for viewers to want her not to die and decide to continue living. We needed an actress who had this strong attraction and I immediately thought of her, who, luckily for me, accepted".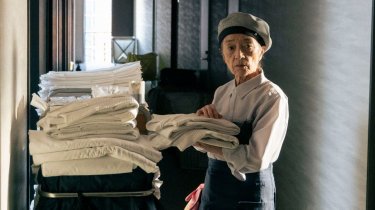 Baisho-san replies with grace and elegance: "The first time we met we were in the middle of the pandemic and we were all still wearing masks. So I didn't really know who I was around and when she was introduced to me I immediately had an impression of youth. Then we started talking and she told me he explained what he meant by the concept of life and death, at which point I understood that we were aligned and that our perceptions were very similar". Filming started, further confirmation: "She's a woman of great perseverance in the sense that she doesn't give up, she doesn't waver, if she has a goal she doesn't make concessions, this decisiveness of hers is also reflected in her abilities as a director. It made my fear that it was a film completely disappear about death, but about the will to live".
There's a song that comes back in the movie with a very different meaning. The director says: "The first time it is inserted in the karaoke scene, when Michi sings with her friends and it is a moment of fun for the protagonist in her modest but happy daily life. In the final scene, however, I inserted it because there are words in the text 'And tomorrow we'll see each other again' which give the feeling that life would continue the next day as well. A sort of demonstration of will: she is all alone, she has nowhere to go but she is left with the song she liked and with the which one chooses to live". A sensation also passed on to the actress: "When we talked about the karaoke scene, the director told me to sing it the worst way possible and I was like 'How can you sing badly?' and I decided it would be an outlet performance, to amuse myself. In the final scene, however, I had the indication of very heavy breathing. Then I understood why, it was an act of life: if the human being doesn't breathe, he dies. The heavy, unstoppable breathing was an indication that he wanted to go on living".
The greatest emotion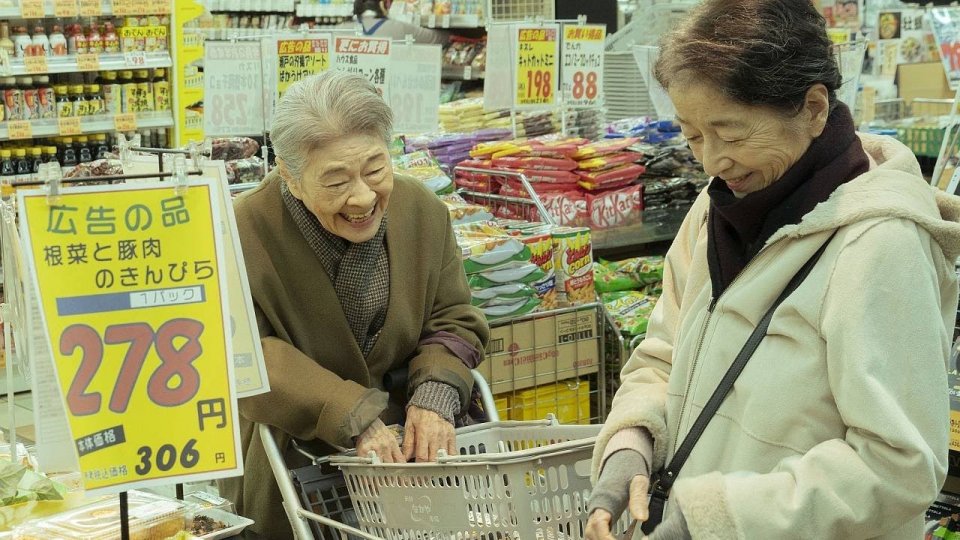 Given that Plan 75 is such a touching and emotional film, there must have been some particularly difficult moments in front of and behind the camera to deal with emotionally. Hayakawa confirms it: "The scene that broke my heart the most while I was shooting it was towards the end when Michi talks to Yoko on the phone because it was a sad moment and the conversation was shot in two different moments. Yumi Kawai (Yoko's interpreter) acted best we used Baisho's voice. And the fact that only her voice remained, that she was no longer there, was almost symbolic and almost brought me to tears.". Le fa eco Baisho-san: "The thing that struck me is that when there was my part of filming that scene, Kawai was present and the director actually gave her directions but nothing to me. Initially I didn't understand, then moving on with the scene , I inserted a certain kindness in my lines 'but you know, but you know…' because even the other party gradually changed interaction with me, so there is an increasingly sad climax in the dialogue on the phone but the acting was never meant to be exaggerated, exasperated, veering too much in that direction, but working with subtraction. I really appreciated that choice in directing us actresses".