From 15 May to 21 May 2023, the events of the American soap Beautiful continue, broadcast on Canale 5 every day of the week.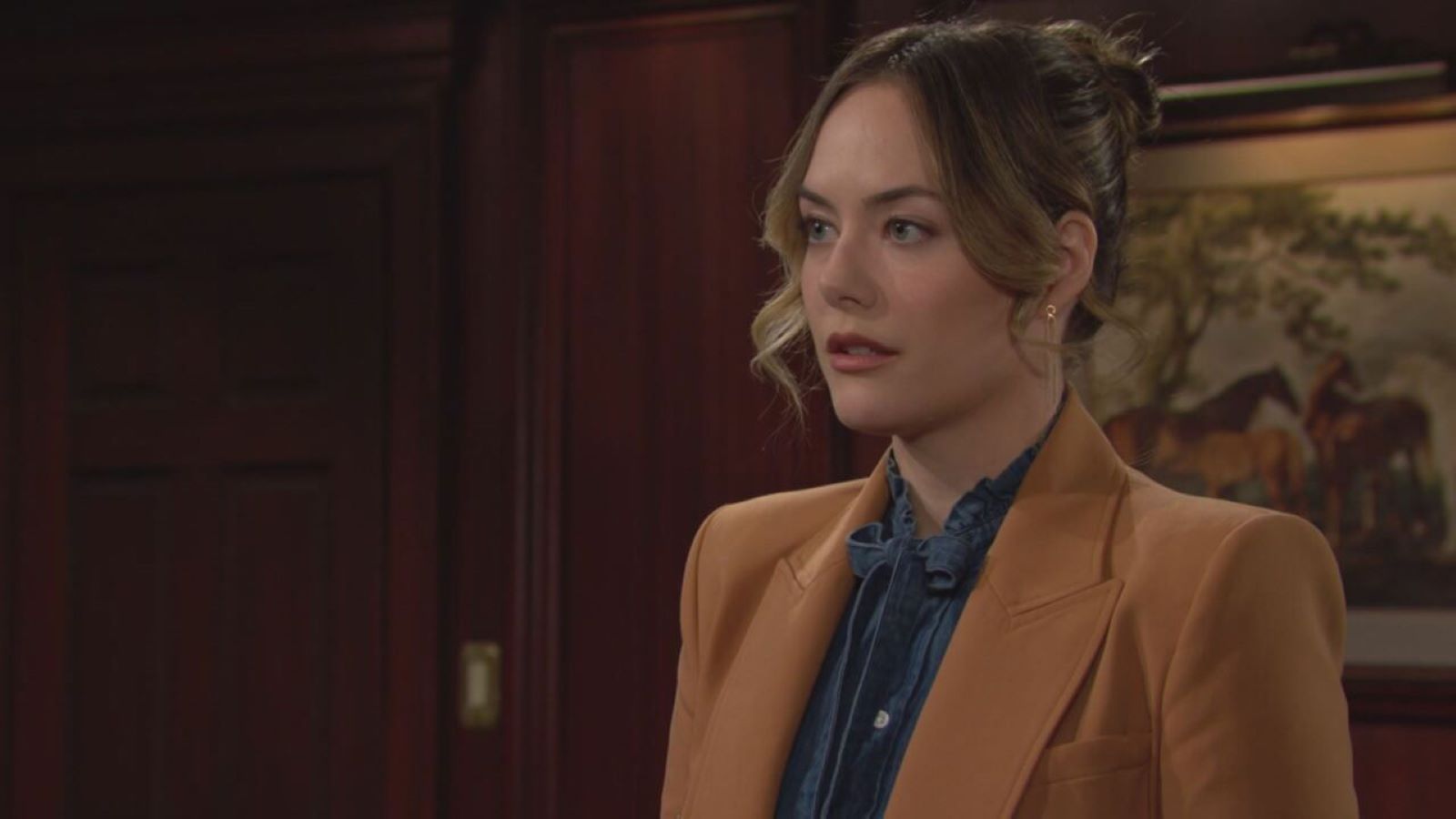 The frame of the next episodes of Beautifulon air Channel 5 from May 15 to May 21, 2023, they were revealed. The soap opera, which focuses on the Forrester family, is shown Monday to Saturday at 1.45pm and Sundays at 2.00pm.
In Italy, the Beautiful series has been broadcast since June 4, 1990. Initially it was broadcast on Rai 2 and subsequently, from April 5, 1994, it moved to Canale 5. In addition to the broadcast, which offers the possibility of watching them live or on demand.
Monday 15th May
Brooke thinks back to recent conversations with Ridge when Deacon arrives, incredulous that her husband has decided to leave her just because he told the truth. But Brooke justifies it: she not only drank, but she kissed a man he hates. Thomas does not reveal to his father that Brooke was tricked into drinking on New Year's Eve. Taylor expresses her doubts to Sheila about how things really went that night for Brooke. Ridge goes to Taylor to tell her that Thomas is calm and happy that her parents are reuniting. Sheila is pleased to learn that Thomas hasn't told her father the truth.
Tuesday 16th May
Paris and Carter continue to see each other and Zende, still in love with her, refuses to go out with the beautiful Sequoyah, something that does not escape Grace. Ridge visits Brooke to make sure he's okay, because he's worried about her.
Wednesday 17th May
Zende questions Grace about what Paris is doing, if she's dating other men, but the woman, despite knowing that her daughter is having an affair with Carter, doesn't tell him anything and pushes him not to give up. Thomas corners Sheila and makes her confess how he got Brooke drunk.
Thursday 18 May
Paris and Carter deepen their romantic relationship. Meanwhile, Grace tries to convince Zende to ask for her daughter's hand, but Paris, increasingly in love with Carter, is willing to give up everything to be with him.
Friday 19th May
Brooke decides to let Ridge go and grant him an unhindered divorce because she loves him too much and cares unconditionally for his happiness.
Saturday 20 May
Brooke decides to separate from Ridge to atone for their sins. Zende confides in Quinn that he wants to propose to Paris. Grace wants to stop Paris from having an affair with Carter, but the girl's reaction leaves no doubt of her choice. Ridge meets Taylor at Steffy's house and sparks fly between the two. Taylor and Ridge are about to make love, but she stops him by asking if he still imagines a future with Brooke. He doesn't answer, but Taylor tells him she understands her reasons. Meanwhile, Brooke is desperate: she has pushed Ridge away, leaving him free to return to Taylor, since she feels she no longer deserves her love. Hope doesn't understand Brooke's choice and pushes her to fight for Ridge's love. Meanwhile Thomas, who knows the real reason that prompted Brooke to drink, is very torn between the desire to reunite his family and the love of the truth. Thomas knows that Sheila made Brooke drink, but he keeps it a secret as Sheila suggests because he wants her parents to get back together and be happy.
Sunday 21 May (2.00 pm)
Taylor and Ridge seem very much in love. Steffy is delighted and confidently faces the desperate Hope who tries to convince Ridge to give her mother another chance. Deacon isn't happy with Brooke's situation, but Sheila psychologically manipulates him. Liam urges Brooke to get back to fighting for her marriage and she makes it clear to Deacon once and for all that there will be no throwback for the two of them. A tough conversation between Hope and Steffy sees Ridge remain silent, but later he will confirm to her children that he will never stop loving Brooke. In Thomas then the doubt arises that it is not right to keep the secret imposed by Sheila: not to reveal the reason why Brooke got drunk. Brooke is desperate and the reassurances of Hope, Liam and Deacon are of little use. She senses that she's been dominated by something dark that drives her to drink on New Year's Eve.
In the clip uploaded to Mediaset Infinity, Taylor would like to help Brooke find the reason why she has started drinking again and talks about it with Sheila.