The Dune board game is on super offer on Amazon; amidst secrets, deceit and intrigue, a new adventure faces the sandy horizon of a distant planet.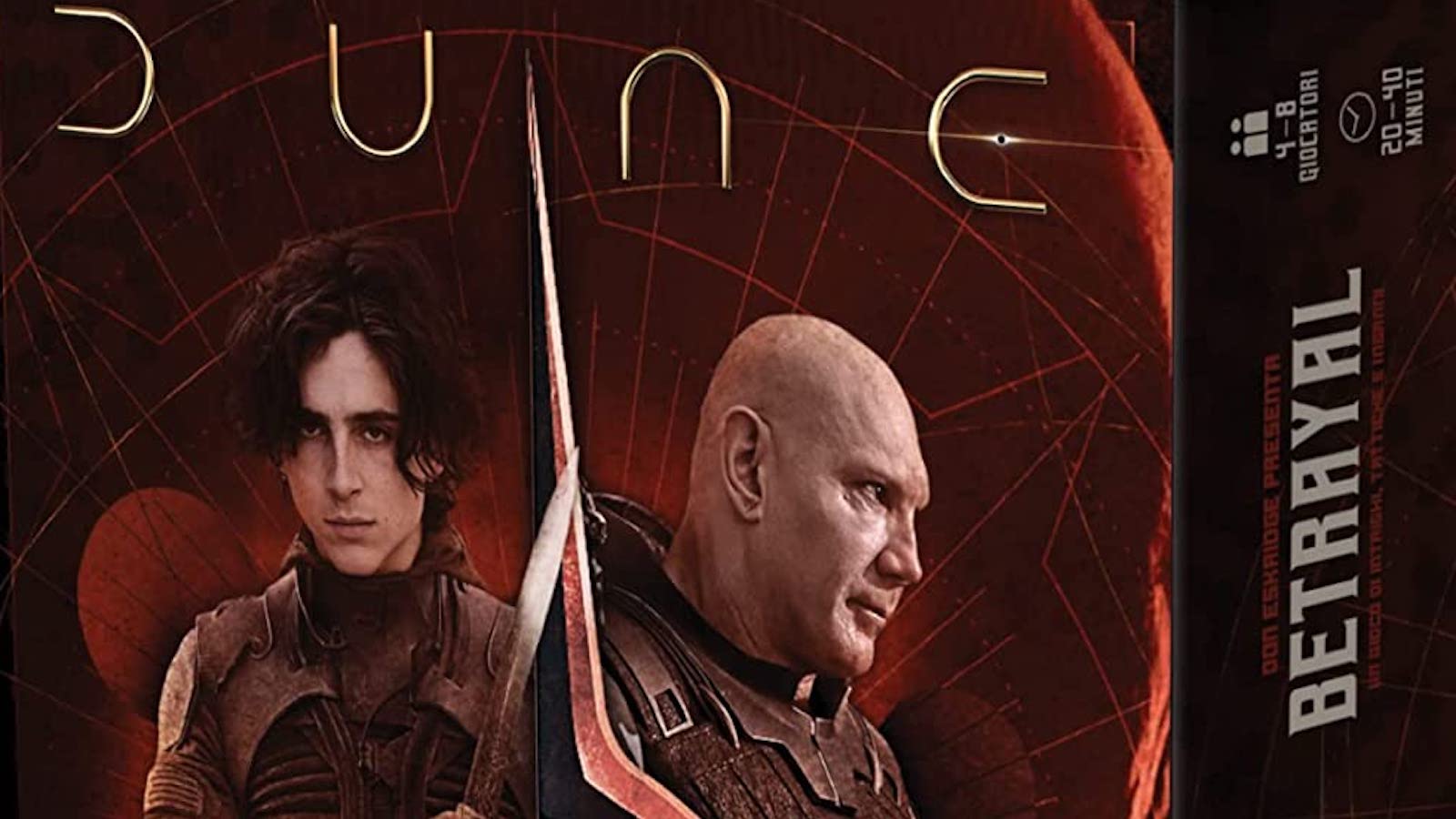 The strategy board game inspired by the world of Dune is currently on offer on Amazon. Licensed Asmodee, this entirely strategy-based experience will transport you to a world where power is hard to gain and control. On the site you can find the game for €14.95, with a 50% discount on the base price. If interested, you can buy it from the box below.
In detail, the Dune board game box contains: 1 board, 1 regulation, 78 cards and 9 tokens.
Dune: the Limited Pain Box Edition (4K Ultra HD + Blu-Ray) is finally on sale on Amazon
The main objective of the Dune game is to gain control of the so-called mélange, the most precious resource in the universe. Take the field with the banners of one of the 4 great factions (Atreides, Harkonnen, Fremen and Imperium), and try to take this mysterious spice from the planet Dune for yourself. Fight with all your strength and resources trying to get the better of every obstacle that will appear before you. In Dune Betrayal you will play as secret agents sent to the planet in question, with the sole objective of discovering the identity of the opponents while trying to protect your faction.