People and never characters, who make the emotional rounds of a film of eyes and words (spoken and unspoken), of cold and then very hot colors. We could start from the ending, an example of cinema as coherent as it is ruthless. We could start from the centre, in which the protagonist – stiffened, almost stylized – wanders around a nocturnal Seoul, having by now taken on its inflections, reflections and cadences. We could then start from the beginning, when the protagonist herself, disheveled and lost, finds herself by mistake (or by chance?) where it all began. After all, the splendid Return to Seouldirected by Davy Chou, is a film going straight, horizontal; a film that thinks and reflects in the human context it stages. A thoughtful and very true scene, acting on feelings without the feelings themselves really managing to take over.
Or at least, up to the thrill of a finale so powerful in its simplicity that we are astonished. We won't reveal it, God forbid, however the load emptied by the director, French but of Cambodian blood, who for Return to Seoul (presented in Cannes in 2022) took the idea from the experience lived by an adopted friend of hers, reporting the meeting with her South Korean biological father in a 2011 documentary, Golden Slumbers. An encounter that shook Davy Chou, giving it exceptional narrative material for an intimate yet universal film. So universal that, looking closely, it could tell the human condition, suspended, ineluctable and elusive. Somehow surprising in its fluctuating and uncontrollable tragedy.
Return to Seoul: the plot of the film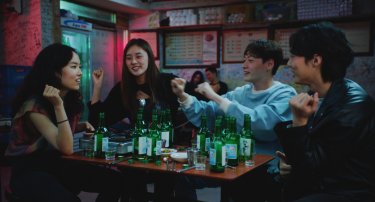 Every revelation begins by chance. But if chance doesn't exist, then randomness turns into destiny. The same fate we try to "cheat", anticipating or evading it. Making them believe that nothing can scratch us. Because of this, Return to Seoul it is a film of substance and appearance. Opposites that are transcribed by Davy Chou in Freddie, born in South Korea but soon after adopted by French parents. Played by Park Ji-min, she twenty-five years later she "accidentally" finds herself in "her of her" of her Seoul of her, after a flight to Tokyo is cancelled. Freddie is French. She feels French. Yet, her arrival in Korea seems to pinch her feelings, especially those of her kept locked up, anesthetized.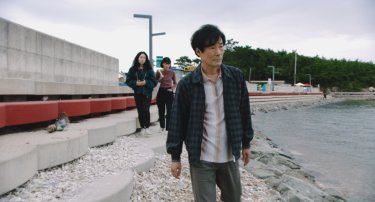 Pushed by her friend Tena (Guka Han) – who will guide her in a by now hyper-modern Korea – will try, not without doubts, to contact her biological parents through the Hammond Adoption Center. The rules are clear: the agency can only send two telegrams to family members (yes, in the age of the internet). Should they answer that they do not want to meet the girl, Hammond can do nothing more. Here, the screenplay, written by Davy Chou himself, will then extend for another eight years (at a certain point the masks even appear…), underlining the fluctuating evolutions of Freddie, uncertain between a found father (with whom he struggles to relate , dedicating only grimaces and no smiles to him), between his adoptive identity and with a mother who has not yet been traced.
The human condition in a great film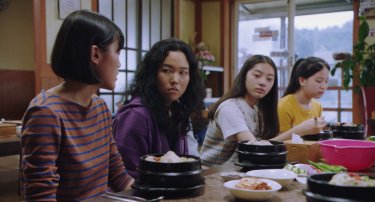 Behind the abnormal story of an adopted girl (and how good Park Ji-min), Davy Chou sums up space and time in a film that exalts the unexpected and the uncontrollable. He exalts it by placing his gaze on Freddie, the protagonist who, scene after scene, explores all the possibilities that life could have given her. And he does so by managing the images, the moods, the noises and the rhythms in the best possible way (a great photograph by Thomas Favel, capable of elevating the neon lights of a Seoul as much as the livid atmosphere far from the capital, and therefore far from modernity), and then again managing the frayed identity of a girl lost in a culture that belongs to her biologically. The same culture that, little by little, as the director himself will do, will learn to juggle, if not to know, perhaps to love. Behind, strong and preponderant, is her maternal figure, rendered by the film as a sort of elusive specter, and who perhaps will unconsciously direct the girl's survival and emotional resistance.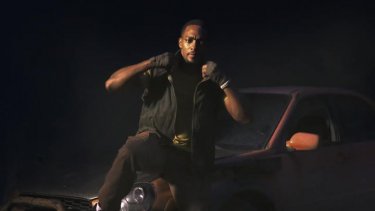 If the social reflections that have to do with adopted children are the supporting architecture (breaking our judgment on parents: relegating children to a miserable life, or offering them a dramatic opportunity for self-fulfilment, far from them?), I return to Seoul reflects on all those who suppress their emotions, on those who don't distinguish dreams from love, blocking life before life can control them. A dormant, slumbering human condition. Pretending to live, and therefore mutate without really evolving, Freddie is the emotional minimalism that cannot tolerate the uncontrollable. But, in a bitter and mocking game, distracted in its destructive turns, Davy Chou concentrates emotions (Freddie's, and ours) precisely for that epilogue that is worth the entire vision, exalting a glacial delicacy that goes beyond cinematographic fiction for become a glacial and desperate reality.
Conclusions
Chance and fate, life and dormant emotions. Behind Return to Seoul, as we wrote in our review, there is a great film that explores the human condition in a dry and horizontal way, and how life itself is impossible to control. Just think of the wonderful and poignant ending.
Because we like it
Park Ji-min, believable protagonist.
History…
… and its development over several years.
The end. Beautiful and destructive.
The colors of Seoul.
What's wrong
Maybe, it's 10 minutes too long.