When is Black Knight tv series coming out? On May 12, 2023
Exclusively on Netflix South Korean production Black Knight tv series, anticipated dystopian K-drama based on Lee Yoon-kyun's webcomic Delivery Knight (Taekbaegisa), released from 2016 to 2019. The series is directed, written and produced by Cho Ui-Seok.
At the heart of this gripping post-apocalyptic drama set in the year 2071 is a dystopian future where planet Earth has been ravaged by pollution. People depend on respirator masks to breathe. But not only. A crucial role for survival is played by the so-called messengers or even knights such as the legendary and unbeatable 5-8 (Kim Woo-Bin). Everyone aspires to be like him but it's not as easy as it seems.
In Italy, the episodes of Black Knight, are available on Netflix since Friday 12 maggio 2023 in all territories reached by the streaming service.
Plot of Black Knight, what is it about?
read on after the commercial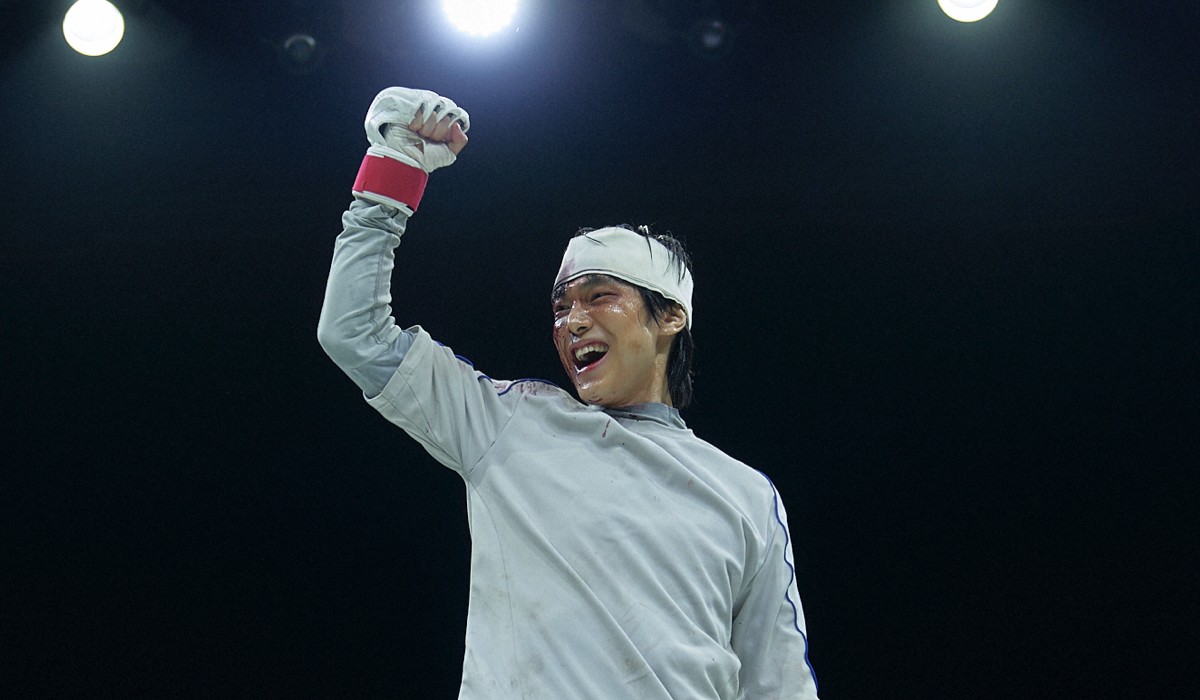 The series directed by Cho-Ui Seok is set in the year 2071, where the world has been decimated by toxic air pollution. Only about 1% of the population survived and there is now a strict social class. People rarely leave their homes, and when they do, they wear gas masks due to air pollution. Citizens rely heavily on parcel delivery service for their needs. Delivery men, known as knights, deliver parcels and also protect them from thieves.
Knight 5-8 (Kim Woo-Bin) is a legendary knight, as well as being very skilled in physical combat as well. One day he happens to meet the boy Sa-Wol (Kang You-Seok), who is a refugee. Sa-Wol dreams of becoming a knight and greatly admires Knight 5-8. Seol-A (Esom) is a Defense Intelligence Command officer who saved Sa-Wol's life and takes care of him as if he were part of his family. Knight 5-8's job is to help Sa-Wol become a knight.
Black Knight cast, actors and characters
Who do we find inside the official cast Of Black Knight TV series? Let's find out together:
Kim Woo-Bin: Knight 5-8
Song Seung-Heon: Ryu-Seok
Kang You-Seok: Sa-Wol
Ace: Seol-A
Nam Kyung-eub: Chairman Ryu
Jiseung Cho: Hyun-su
Jin Kyung: Lawyer Woo
Kim Eui Sung
Black Knight episodes, how many are there?
read on after the commercial
In all they are six episodes sorted by Black Knight, TV series written, directed and produced by Cho Ui-Seo.
Trailer di Black Knight

Black Knight streaming, where to see it?
In streaming Black Knight is available exclusively on Netflix in all territories reached by the service.