When we were little we didn't pay too much attention, but even during a very first viewing we already knew practically everything that was going to happen. Cartoon theme songs have always played a very important role in customizing a given production. They were real songs that we continued to sing throughout the day, but perhaps without realizing how dangerous they were. If we had in fact paid attention, we would have quickly noticed that the main news of the plot was already told within the theme song. In fact, if now we listened to the initials of Dragon Ball or Rossana we would understand that the most important parts of the story had already been told to us by Cristina D'Avena or Giorgio Vanni. In short, blissful innocence. Because if we hadn't been so naive, we would have ruined any surprises.
From Rossana to Hamptaro and Dragon Ball: here are 8 acronyms that have spoiled the plot of our cartoons
1) Roxana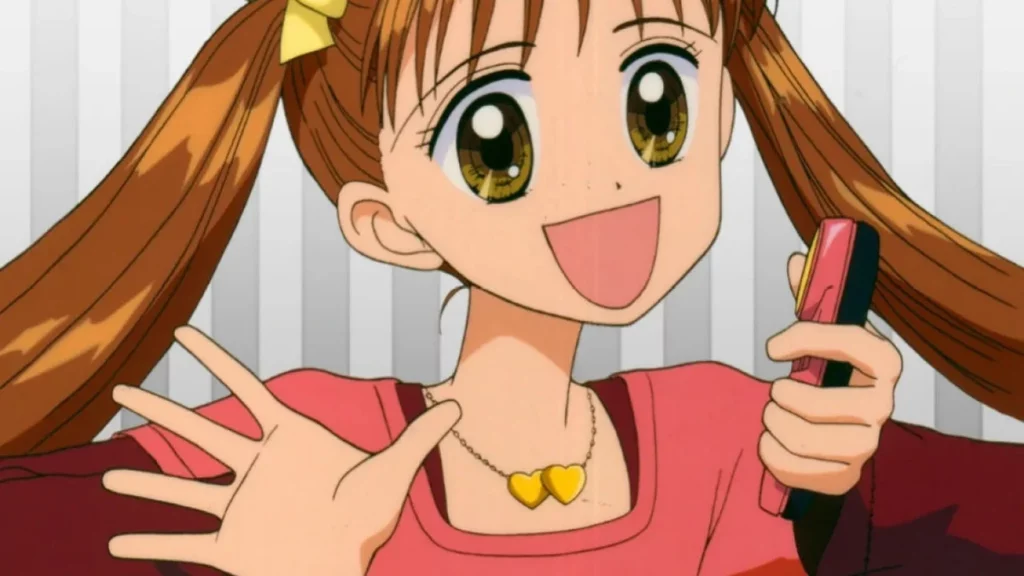 Rossana your heart beats,
but your patience is trembling!
With all your vitality,
Rossana you are just a little star!
Sung by Cristina D'avena, Rossana's theme song is certainly one of the ones that most narrated the entire plot of the cartoon. Within the text we can in fact understand that little Rossana leads a life of a normal student and a singer, who will soon fall in love with her best friend and who is part of a class where the war between boys and girls continues until infinity. At first we could not understand that we have grasped all this information, but now all this is very clear.
2) Mermaid Princesses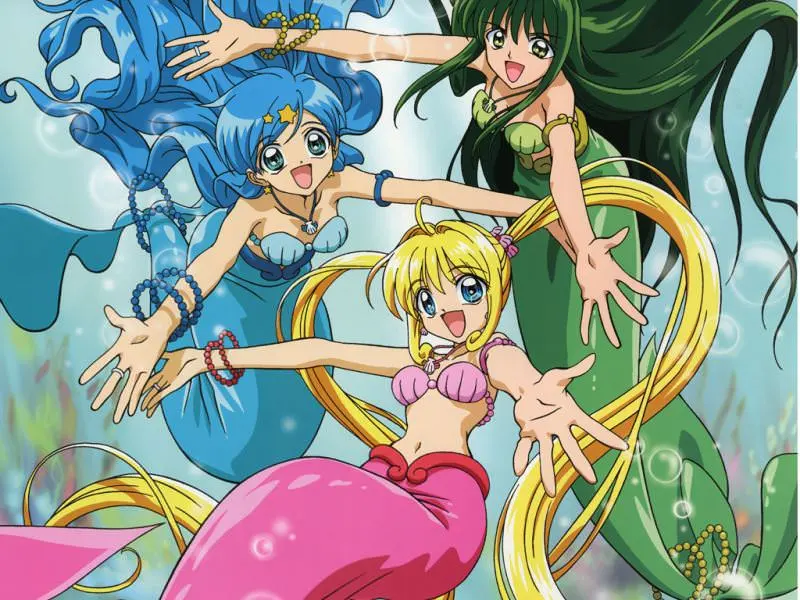 Hi, I'm Lucy
I am a mermaid
It may seem strange
But it's a true story
We live in a building downstairs
In the blue sea

Down into the abyss
Gaito threatens us
But we will win
With our song
We hide a secret
Together with you
Princesses Mermaids in its initials did not make any discounts. In fact, the first verse opens with the presentation of his own protagonist who reveals that she is a mermaid. In another verse, however, the acronym lets us know that a ferocious enemy is hiding in the abyss who will be beaten thanks to the sound of singing of the Mermaid Princesses. In short, blissful innocence indeed.
3) Dragon Ball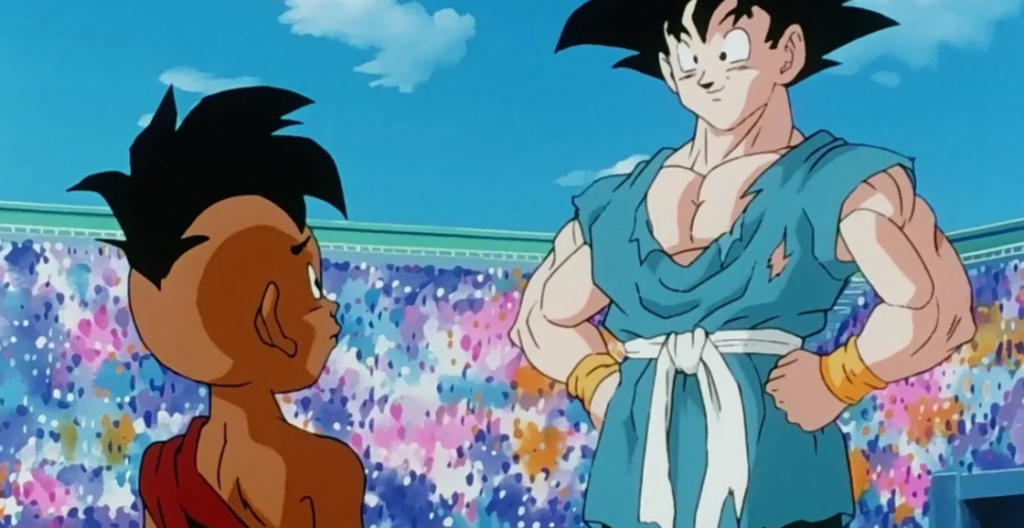 Who you are, Goku you don't know
However, you will soon discover it
And then, you will disappear
A new reality, with its own truths, will delve into your past
and looking beyond, your heart will know, find Dragon Ball again!
The shining darkness will become with you, why
Your flame is now hotter than ever
What is my destiny Dragon Ball
I know you know Dragon Ball
Because there is, a dragon that
Be as big as you: Dragon Ball!
Dragon Ball continues to be a cartoon that we can't do without. I mean, we're only adults until it comes to Dragon Ball, and that's okay. Even today, however, we sing the song without making too much sense of the words. It has been part of us for years now, and perhaps this has not allowed us to understand that its plot had already been told within the different stanzas. In short, Goku does not know he is a Saiyan but he will soon find out. Then he dies. Then he comes back. And so on. Not to mention the titles of the episodes: in that, Dragon Ball is undoubtedly the king of spoilers.
4) Anne of the Red Hair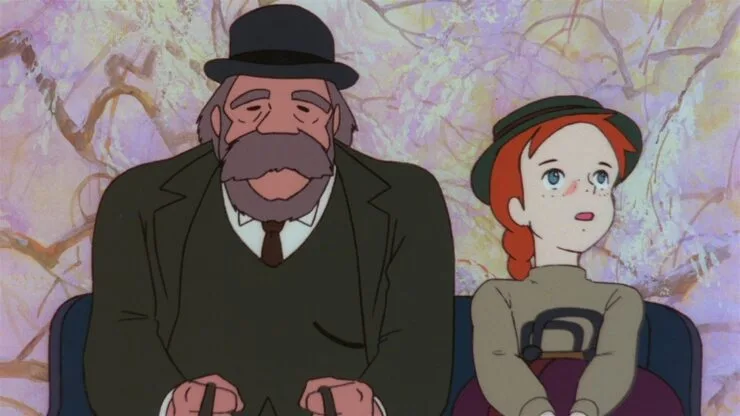 Red-haired Anna go
fly and go like a swallow
but it doesn't have a nest
He doesn't have a mom or a dad.
Red-haired Anna has
two grams of happiness
locked inside the soul
and the world wants to smile.
Even in the case of Anna from the Red Hair things did not go differently. In an even clearer way than Dragon Ball, the cartoon tells us the most important parts of the plot by immediately revealing that the protagonist, Anna, does not own a house or a family. She is about to find a new place to live, and inside she still has the hope of being able to smile again, an element that he reveals to us the optimistic and positive character of the protagonist.
5) Il Detective Conan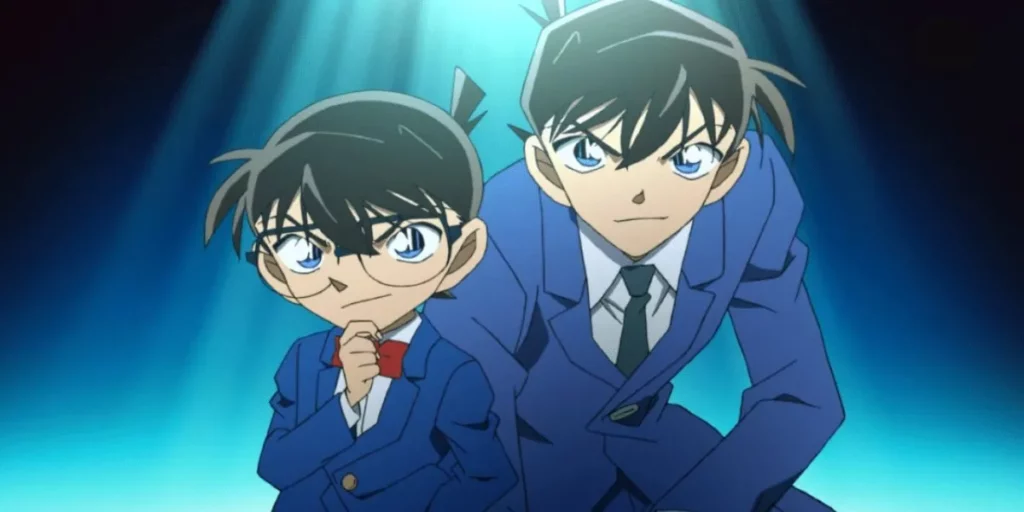 He has exceptional intuition
Conan is brilliant, but
He yields fame to Goro
But we know that

Conan will find the solution
Without any hesitation
And the culprit knows it
That won't escape him

Conan is the most famous detective
With a thoughtful look
For a sweet love that
He alone knows it's there
Even in the case of Detective Conan everything was clear enough. In fact, through the acronym we discover that the protagonist, despite his young age, is the best detective around. Able to take on any case, he has a natural knack for instantly figuring out who the culprit is without any hesitation. We also know our protagonist will triumph in any case because, as said in the acronym, the culprit will not be able to escape him.
6) Doraemon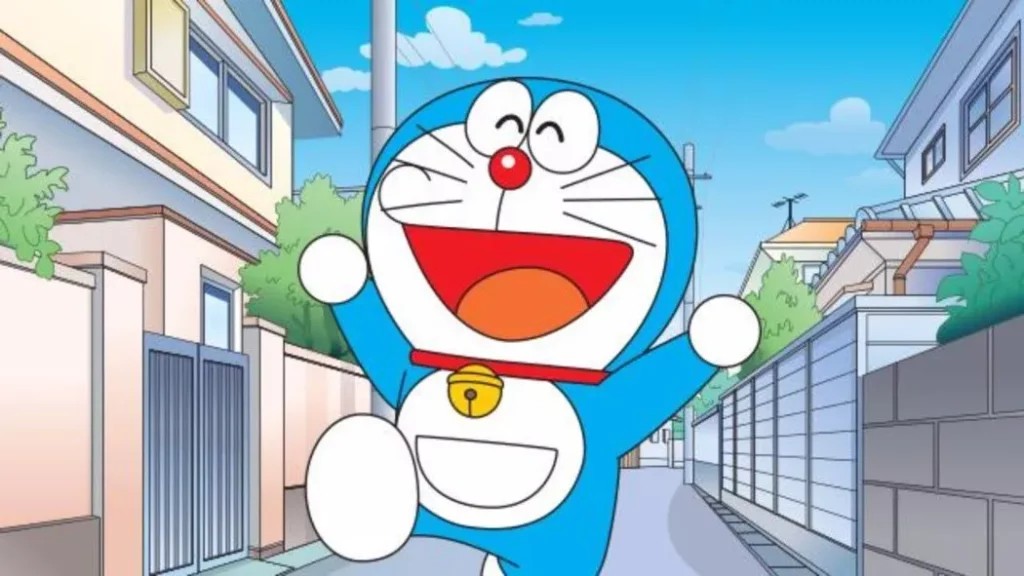 I know a funny cat,
always cheerful and satisfied,
with a round head.
Sly, cheerful and intelligent,
always smiling Doraemon, ok.

Who knows how he changes reality?
He goes here and there, when and how he likes
From here fly up, there in the bluest sky,
with his bamboo copter

Doraemon, Doraemon, what a special cat!
Only you give us special gadgets.
But who knows why,
when you give them to us,
we are always in the middle of a thousand troubles
Doraemon is the pet we always dreamed of having, someone capable of getting us out of trouble and helping us through our childhood. As we understand from the acronym, he is in fact capable of changing reality because he is not a cat like all the others, but a robot with animal features that will help his Nobita Nobi to deal with any problem.
7) Hamtaro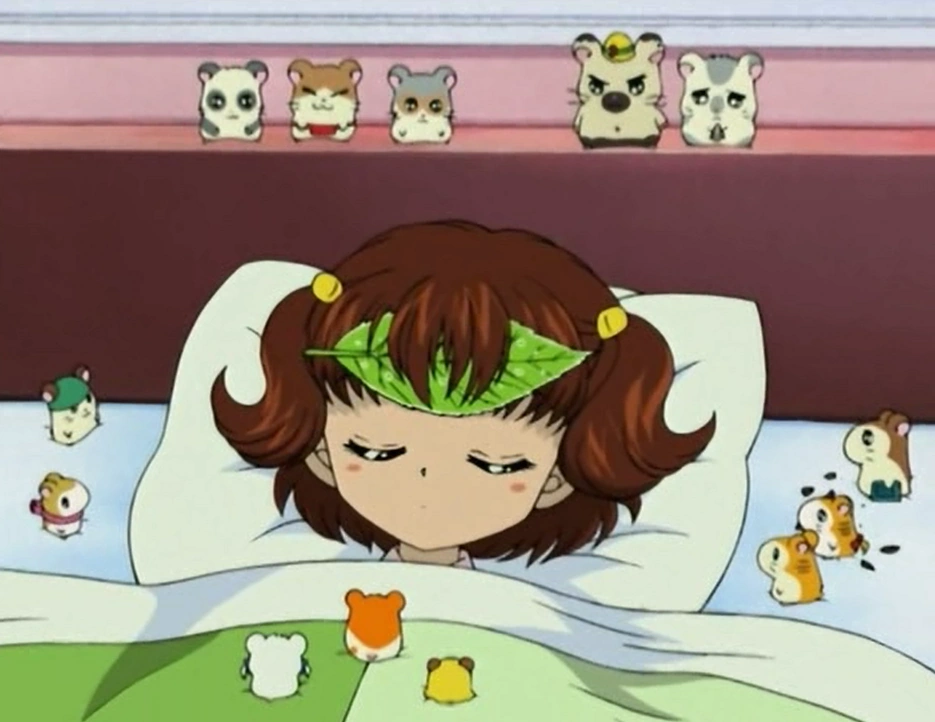 Hamtaro together you and me
we have fun because
you are the cutest and funniest hamster there is
you always get into trouble
you are more curious than ever
and then with that face of yours
you conquer everyone and you know it
bring lots of joy
and you are great company
very funny little ball full of sympathy
you like to go to the city
wander here and there
and catch up with friends in your clubhouse.
Let's head almost to the end of this journey through cartoon theme songs with Hamtaro, a cartoon that had given some of the most important information in the theme song. In fact, through the text we understand who the protagonist is Hamtaro, a hamster who tends to get into trouble with his friends, other hamsters with whom he joins a club where they hang out every day.
8) Kiss Me Licia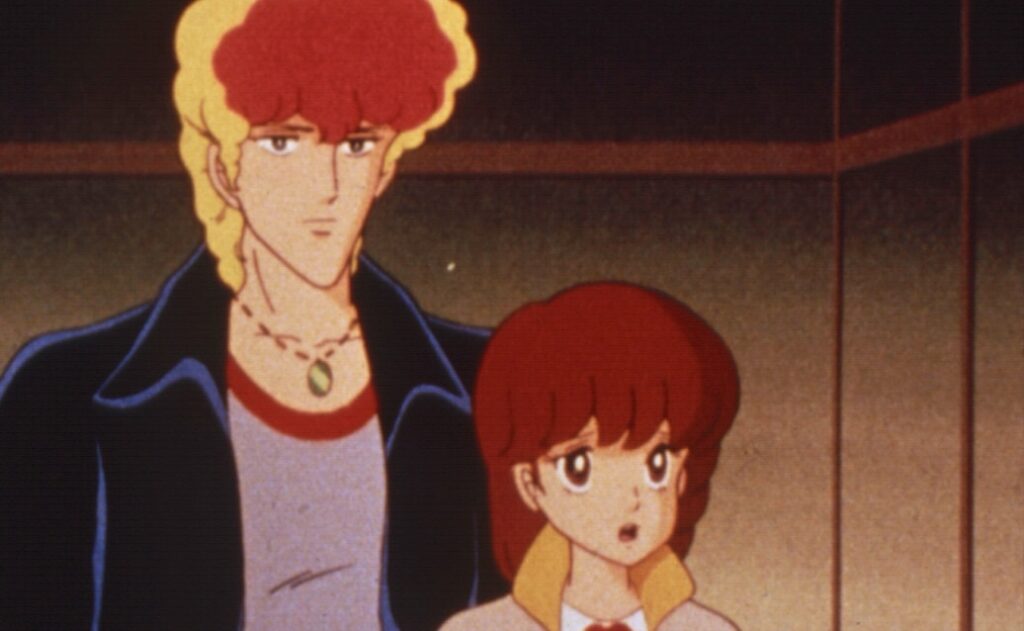 A rainy day Andrea and Giuliano
They meet Licia by chance
Then Mirko finished the rain
Meet and collide with Lycia and so.

Licia's sweet smile
It's in their thinking now.

Kiss me, kiss me Licia
Of course their heart
Throbs of love
Love yes for you.
Kiss me, kiss me Licia
They are fond of
And fall in love
And they always think of you.

But also Satomi who is a good friend
Of the blond and athletic Mirko
He has fallen in love with Licia, but he still doesn't know
That Mirko is too.

And here is the jealousy
Already in this story will enter.
We conclude now with the initials by Kiss Me Licia, a cartoon that had literally spoiled the entire plot in its soundtrack. In the sentimental genre, Kiss Me Licia deals with various sentimental plots that we can already see described in the evening. At the center we have her, and outline a series of characters who will do everything possible to win the girl's heart. In fact, we are not just talking about Mirko, but also Satomi, and of the jealousy that all this will bring out. In short, in this case the acronym has really left little doubt.
Dragon Ball fans have elected the best villain ever