The double special episode dedicated to the farewell of Kelly McCreary, aka Maggie Pierce, Meredith's other half-sister who follows her goodbye by a few weeks, also arrives in Italy on Disney+. Let's analyze how it was treated and what consequences we can expect for the remaining characters.
Grey's Anatomy for the moment it shows no signs of abating – in terms of ratings and success with the public – despite the decidedly downward turn it is always following, and in the nineteenth season currently on air it also had to cope with important farewells from the cast. However, it has already been renewed for a twentieth season, together with the spin-off Station 19 which will return with a seventh, and also in the recent statements of its creator (but no longer showrunner) Shonda Rhimes, back on the crest of the wave with Queen Charlotte, there is no intention of pulling the plug for the moment. Let's go back to talking about the series on the occasion of another exit from the scene in the double special episode available from May 10th on Disney+ (now the series as well as the spin-off goes on hiatus until the 31st, you are warned) and let's try to analyze it in this special, to understand the ramifications that could have in the next episodes of TV's longest-running medical drama. Watch out for spoilers if you haven't seen the double episode.
Goodbye Maggie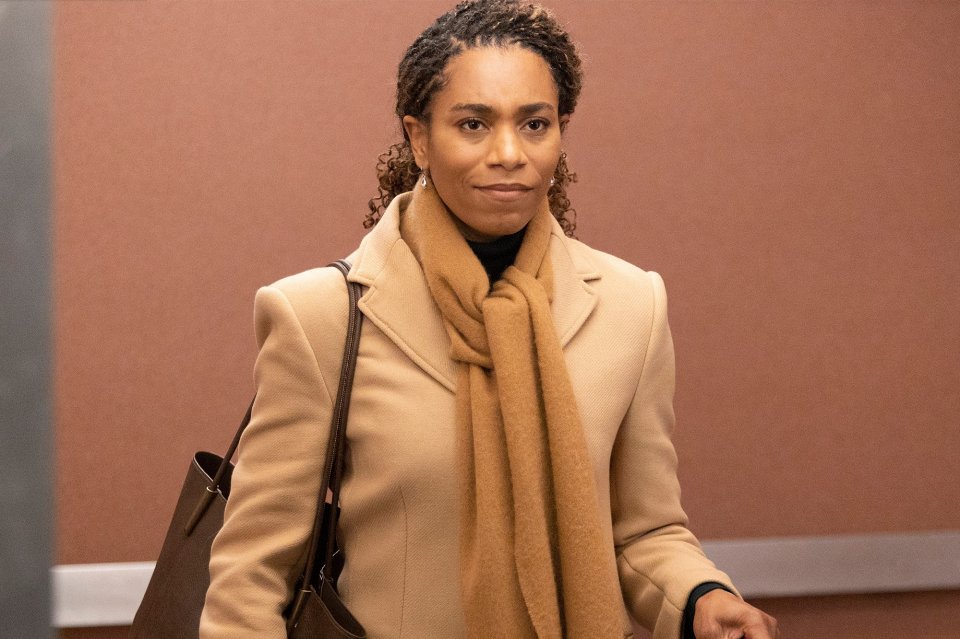 Maggie Pierce's (Kelly McCreary) is a goodbye, not a goodbye like it was a few weeks ago for her half-sister and star of the show Meredith (Ellen Pompeo). Consequently, it was treated with great pomp compared to that of the colleague, but we want to be optimistic and think that Krista Vernoff, the showrunner who will leave the reins of the serial to Meg Marinis at the end of the season, has something special in store for the finale of season, where we already know that the former protagonist will return as a guest star. But let's go back to Maggie: the decision in this case was taken by the actress some time ago, as she herself had declared, giving the authors time to write an exit scene for her character. No tragic death (fortunately, it would have been out of place at this juncture) but rather the result of all the problems that have recently emerged, both at work, where she did not feel fully valued, and above all in her private life, in her marriage to Winston ( Anthony Hill), who had accused her of being too busy with the surgery and too little with their relationship.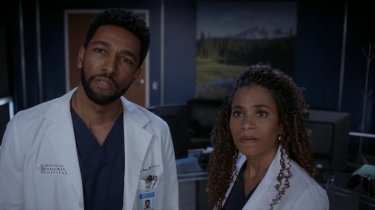 Precisely on this dilemma and this dichotomy plays the double episode that sees her greet the Gray Sloan Memorial for Chicago, where she received the job offer of a lifetime for research on her specialization (the heart, symbolically). Maggie will wonder and ask whoever is next to her, such as her acquired sister Amelia (Caterina Scorsone), if she has genetics in her genes – the theme of the episode is precisely genetics – the characteristics of Ellis Grey, her biological mother all work and zero family (we are well aware of Meredith's conflicting relationship with her parents). Almost forgetting, for a moment, the paternal genetic makeup or Richard Webber (James Pickens Jr.), who can make the difference thanks to his attachment to family and affections, as well as, as he tells us Maggie Pierce herself in voice over replacing Meredith: "It's not just the genes that count, but what we humans with that predisposition do".
Grey's Anatomy: why the series didn't deserve this end (and it's not over yet)
Goodbye Kai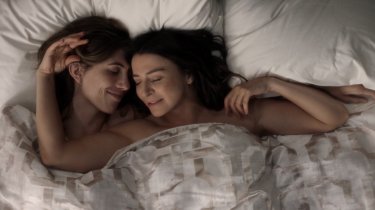 Peyton in One Tre Hill he said "People always leave" that is to say "People Always Leave Me" and this is how Amelia must feel – and she actually tells us a little bit about it – after the abandonment of both "sisters". Caterina Scorsone thus represents not only one of the few historical members of the cast to remain, but she also heralds a possible very dark period of relapse for her character, who finds himself abandoned even by Kai Bartley (ER Knightmaster) – the research doctor with whom she had a relationship after Link – for an overseas opportunity in London. This made the authors build a parallelism in the double episode: if on the one hand we have Maggie and Winston, on the other we find their equivalent, Kai and Amelia, with the latter who can't help but feel close to Dr. Ndugu.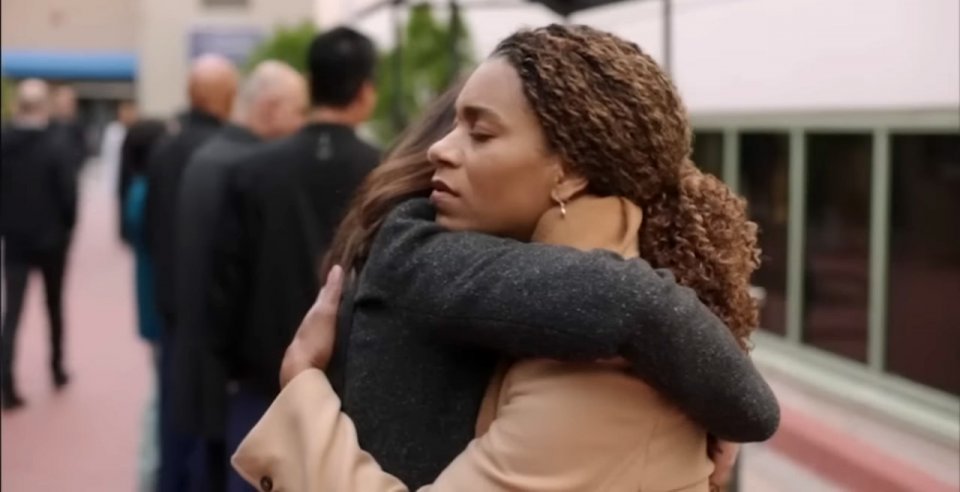 There are therefore two important and almost complementary exits from the scene, specular for Grey's Anatomy: Maggie had arrived on tiptoe in a period in which the serial seemed to lack ideas, however over time proving to be an interesting addition to the cast above all thanks to the relationship with Meredith and Richard and the legacy of Ellis, a child prodigy raised in a loving foster family, even if not all fans could swallow her, especially following her relationship with Jackson. However, Winston's arrival had done her good, mirroring the Meredith-Derek mentor-student relationship that had kicked off the medical drama, but the latter's decision – whether to follow his wife to Chicago or stay in Seattle – is indicative not only of the actor's willingness but especially of Vernoff's how to handle the post-Maggie on the show. The latter, has already demonstrated it with the Japrils and with Link and Amelia, when she doesn't know how to continue the love storyline of a couple, she ends up destroying it and consequently facing the broken pieces in a bad way, regardless of how interesting and loved it may be. by the fans.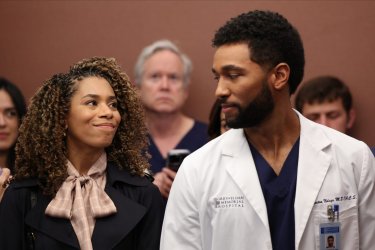 A bit sad and poor like mode of operation. Kai, on the other hand, is a character who has never really entered the hearts of fans, despite the theme of inclusiveness given his non-binary nature and the exploration of Amelia's bisexual side, because he had caused the break between the neurosurgeon and Link. After various not entirely convincing storylines for these two couples, Krista decided to take advantage of Maggie's exit from the scene to close relations with Winston, tearing in two precisely that heart which is Dr. Pierce's specialization, and definitively divide also Kai and Amelia. There is obviously no shortage of episodes that mirror the two couples to try to mend… or to learn to let go. Just like Dr. Ndugu, for whom we expect a period of resurgence in his own right at this point, as a mentor (in turn) at Gray Sloan.