Scarlett Johansson and Chris Evans have revealed the details of their first meeting with Jeremy Renner after the accident in which he almost lost his life.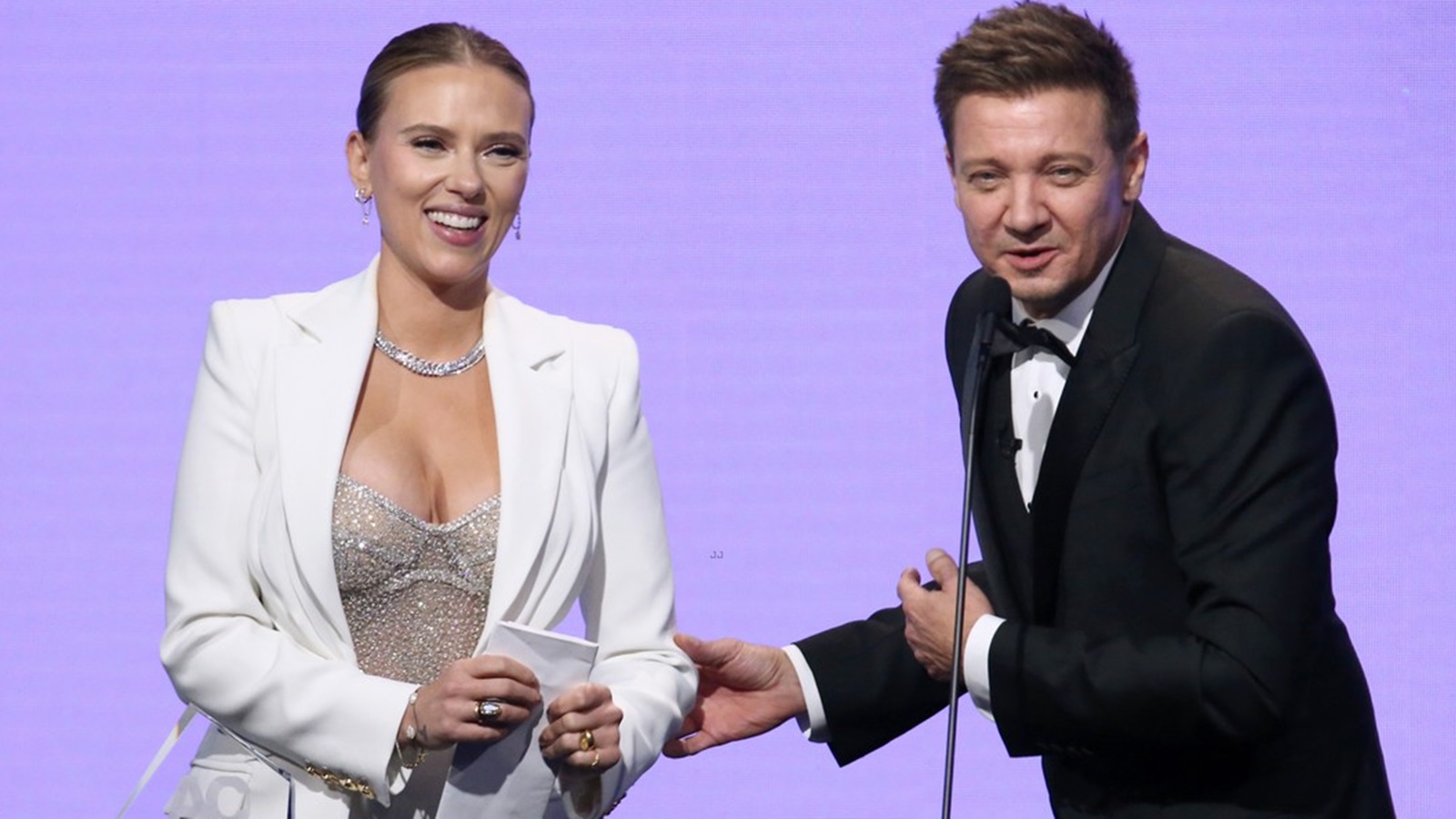 Scarlett Johansson revealed that he visited a
Jeremy Renner with Chris Evans after the terrible accident that occurred on New Year's Eve. The protagonist of Hawkeye miraculously remained alive despite being hit by the snow plow that he was driving to clear the road and is facing the path with great determination to recover the best possible physical shape.
The meeting with Jeremy Renner
In an interview with Variety, Scarlett Johansson said: "I was honestly so happy to see him. I didn't know if I could meet him again. And not just seeing him, but being able to find out that he's okay and in a great mental situation".
The Black Widow interpreter added: "Jeremy Renner is a very spiritual and thoughtful person. And you can see it in his work. He is transmitted. He has such depth to him. And I was just so happy to see him full of life and light, and he's hilarious. We laughed a lot".Chris Evans, speaking of the reunion, added: "There were no tears at all. Lots of laughs, smiles and hugs. Jeremy is able to take something potentially tragic and turn it into something that can be inspiring".
Jeremy Renner shares an update on his rehabilitation progress (VIDEO)
A true "superhero"
Scarlett recalled working on the set of Project Artemis when she read the news that Renner had almost lost his life: "I was really shocked".
The actress and the other stars of the Avengers films immediately connected and were pleasantly surprised at how quickly their friend began to improve: "In our group we wrote: 'Ok. You beat us all, that's for sure. You won'. It's a real superhero thing. I find it amazing".