For someone like me who grew up dreaming of the perfect Nicholas Sparks-esque love story, love stories in movies accounted for a good chunk of the productions seen in adolescence.
If however some classics such as Titanic e One Day they cannot be missing from the list of true lovers of the genre, some films are certainly better left alone because between the plot, the actors and the obvious and not very credible endings, they risk only ruining our day. We went looking for some, others have been recommended to us and others we started a little unconscious, perhaps attracted by a poster that promised great emotions. The point is only one: they were a great waste of time.
Let's see the 9 love stories in movies that I didn't want to see
1) Holidate (2020)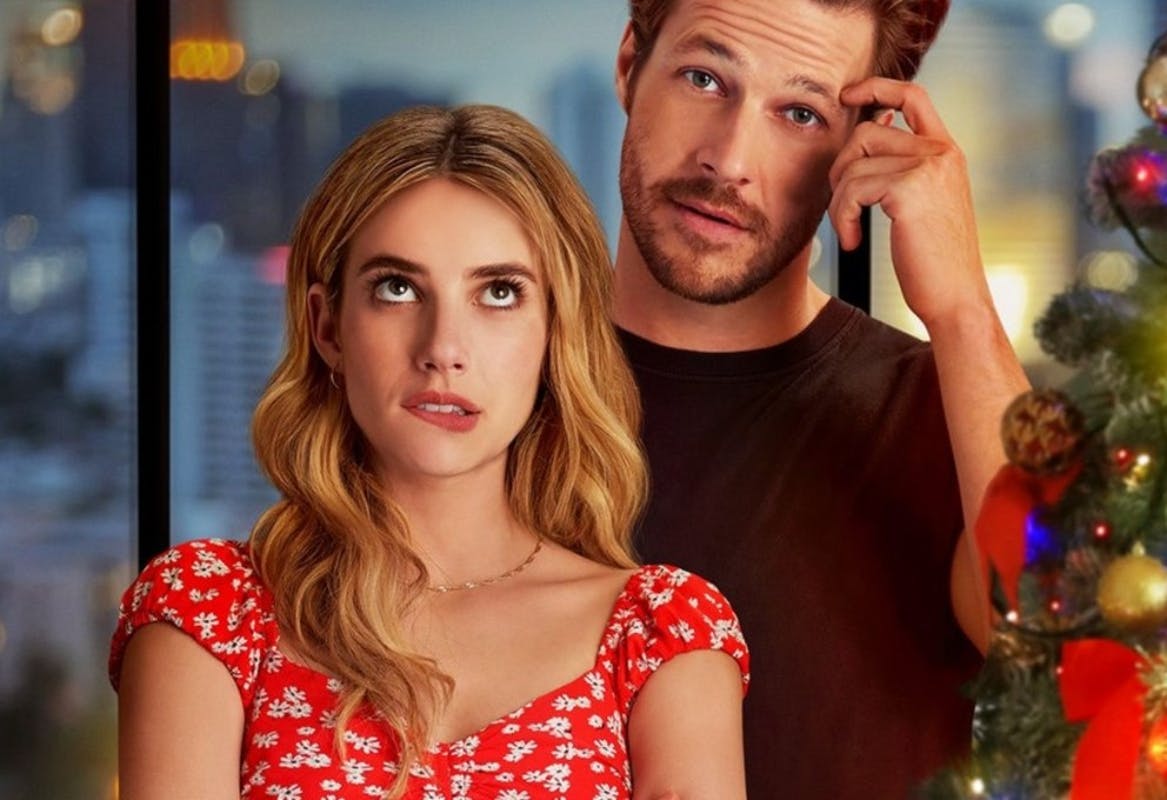 Released at Christmas 2020, Holidate and the classic film coming out at Christmas timewhich promises a love story with a foregone conclusion, lots of drama disguised as jokes that are not funny and the classic actress famous for creating a bit of hype around nothing.
It all starts with the usual story: a man, a woman, both single and determined to have fun without obligation, obviously during the Christmas period (otherwise who would watch it?). So they start some kind of game, in which they make fun of each other and promise each other a relationship without stress, without passion, and certainly without love.
I'm not even going to describe the ending, because these useless stories could be told with a classic "once upon a time…they all lived happily ever after", but rather let's talk about the most original part of all: two protagonists, in a Christmas movie, who hate Christmas (I know, you've never heard anything like this).
Holidate it's simply obvious and boring, and if it weren't for the talented Emma Roberts as the protagonist, probably nobody would have watched it.
2) Warm Bodies (2013)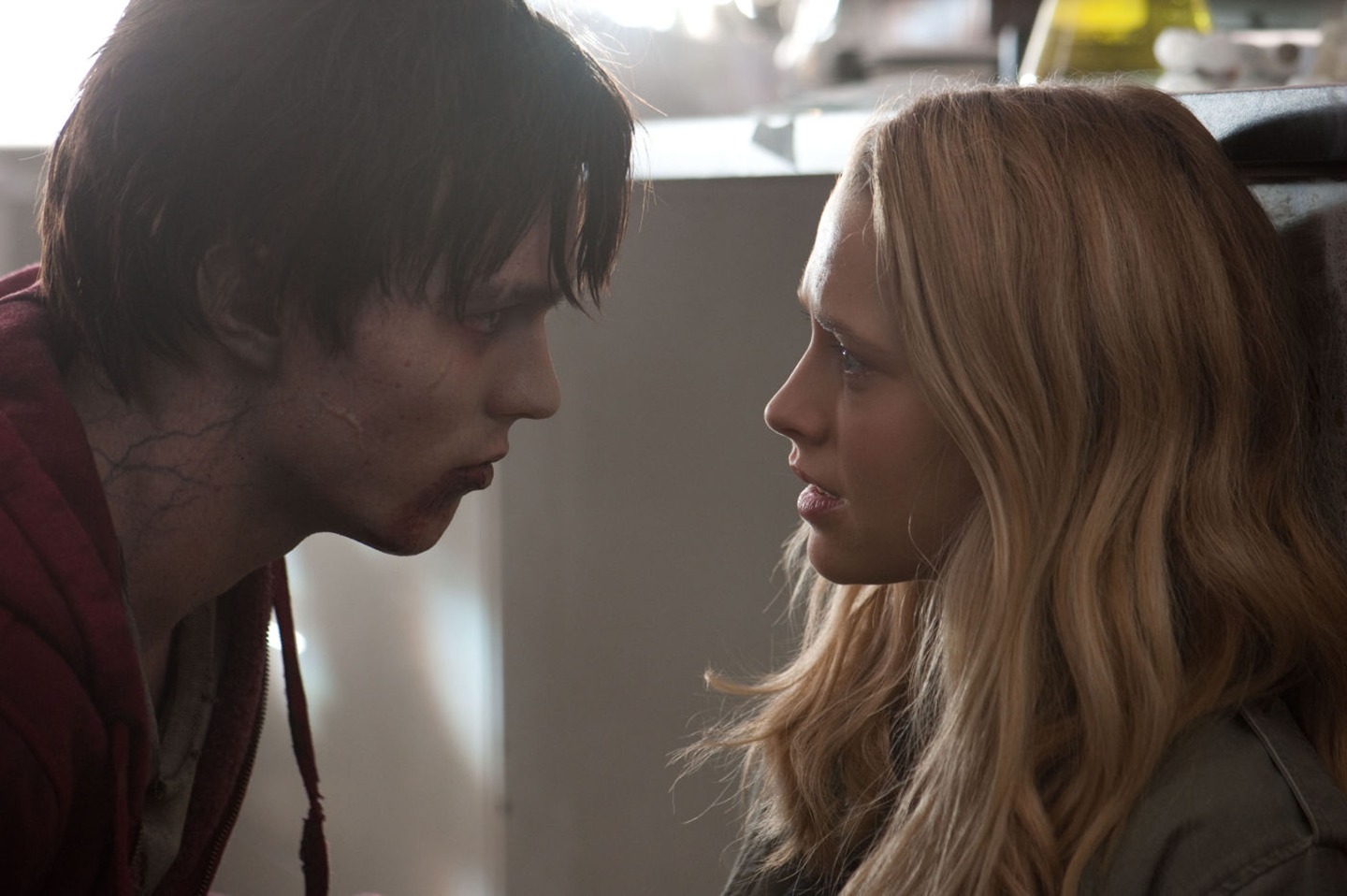 Among the love stories in movies we also find that between a dead and a living.
Warm Bodies it's a completely different matter. unconventional history, but with an equally obvious endingmakes you nauseous for a whole other reason: it's a story between a girl and a zombie.
R is a somewhat disgusting zombie (could it be otherwise?), dirty and in an evident state of decomposition, but let's also say not totally to throw away for his beautiful eyes. After having invaded the world together with his (disgusting) brothers, wanders the earth dreaming of a normal life. Here he meets July, a girl with evident perversions who falls in love with him and will allow him to discover unknown emotions.
Classic Romeo and Juliet story, in which the undead family wants to kill her and July's father wants di better for the girl. Which in short, how could we judge it, "hi dad i fell in love with a boy, ah he is dead and decaying".
Despite this, the plot is nice and it certainly saves more than Holidatebut still a little sickening.
3) After 3 (2021)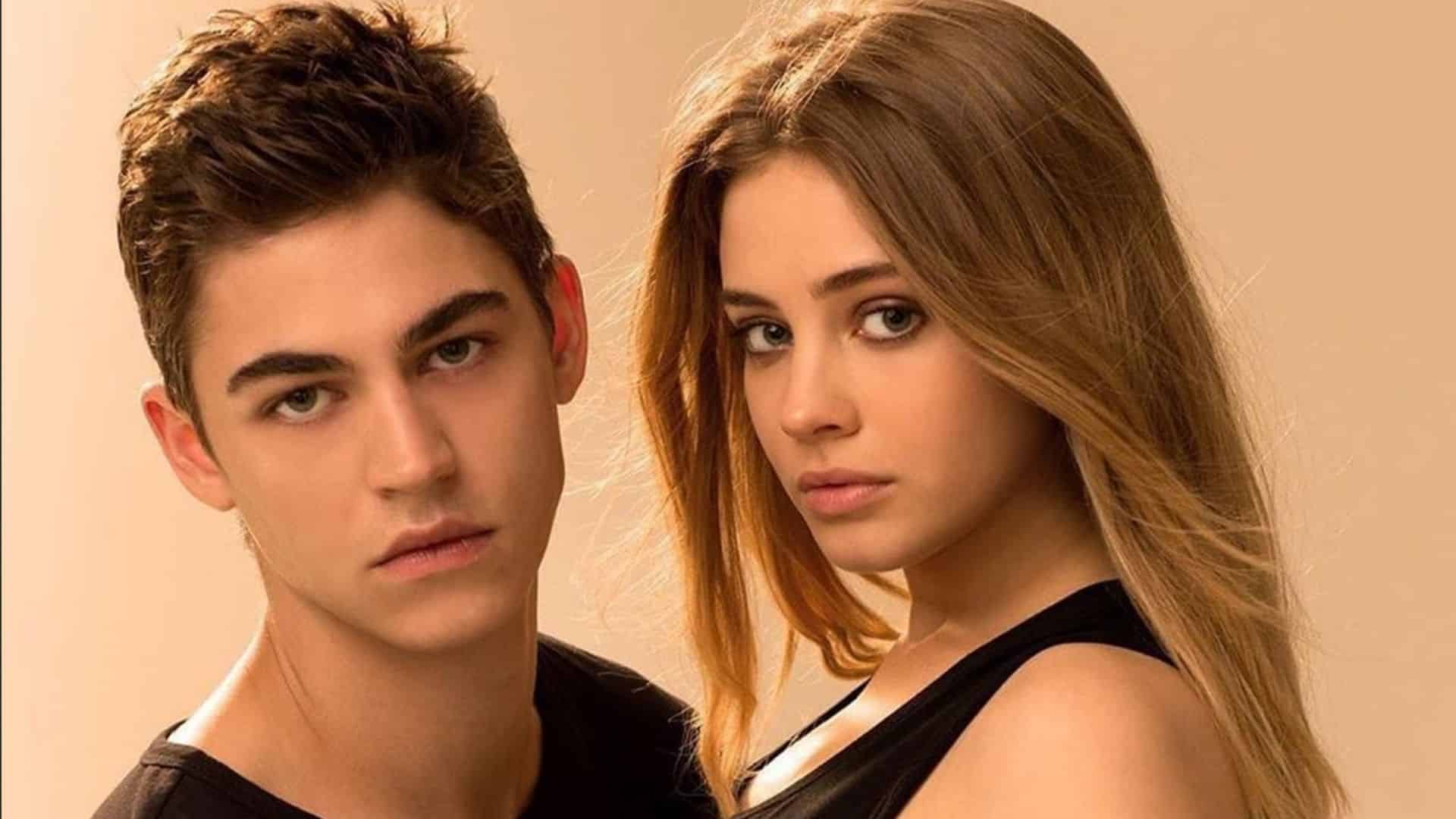 Not even After 3 escapes (here you find the review), a conglomeration of stereotypes, bad examples and absurdities. In this case, however, it was to be expected. If the first chapter had done at least look, the subsequent ones are all that can be wrong in a love story, summed up in "quarrel, sex, quarrel, sex, quarrel, sex."
In After 3 absolutely nothing happens. A boring film, obvious and totally inspired by the most beautiful love stories, rendered in this narrative a quarrel between teenagers that could have ended in the first film.
Tessa and Hardin are now a couple, courted by half the world and with the most devastated families ever, intent on carrying on a story that would work very well if they didn't make it up every two seconds non-existent problems to move the plot forward, which is just meager and absurd. The continuous recast, then, does not even allow us to keep up with the events, which are thus even more chaotic.
4) Love, Guaranteed (2020)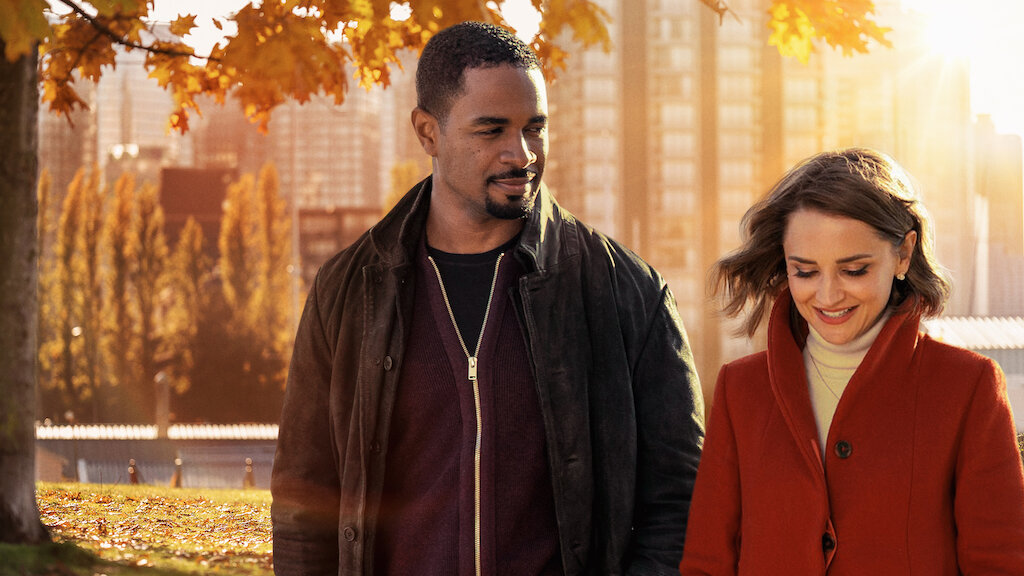 2020 at Netflix was the year of failures from the point of view of love stories in films. In fact, if one had the misfortune to look Holidate e Love, Guaranteed below, he was definitely going to have a bad day.
Another obvious story, another race.
The plot tells of a penniless lawyer who one day receives in her office a handsome and charming man who intends to drag to court a dating site that promises to find love, but which failed miserably with him. Obviously the handsome bust, after 986 appointments, instead of going to an analyst and asking himself two questions (and giving himself three answers), decides to prosecute the site legally (why should it be his fault?), clearly triggering this relationship with the lawyerwhich does not even for a second suggest a foregone conclusion between the two.
5) 365 days (2020)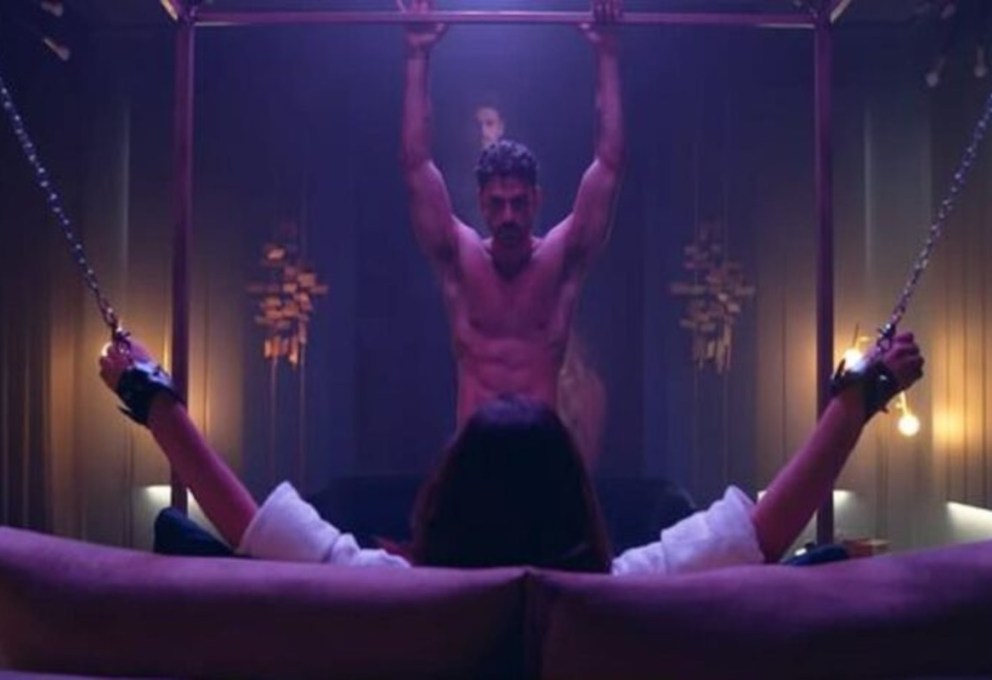 365 Days is among the worst movie love stories ever
What a terrifying year for romance movies 2020and the more one scrolls through this list the more I think about what the writers were thinking at the time (understandable, come on).
However, the prize of the year for the most terrifying love story goes to the bad copy of the already bad one 50 shades of Grey.
365 days it's a story, I'm sorry if I can't even define it love storybetween a kidnapper and a nut.
It is the story of Laura, a young Polish woman, who is suddenly kidnapped by Massimo, a member of a Sicilian family affiliated with the Mafia. The man will give her 365 days to fall in love with him, a romantic in short.
If in some ways it reminds us of the moment in which Step told Babi that at the trial she would not testify because she was in love with him, the story between Massimo and Laura is truly creepy. A sort of toxic story that includes Stockholm syndrome, mental problems, the mafia, violence and sex. All with an acting that even if they had committed themselves they would not have been able to do it worse than that. The ending, then, a true romantic tragedy.
6) Fallen (2016)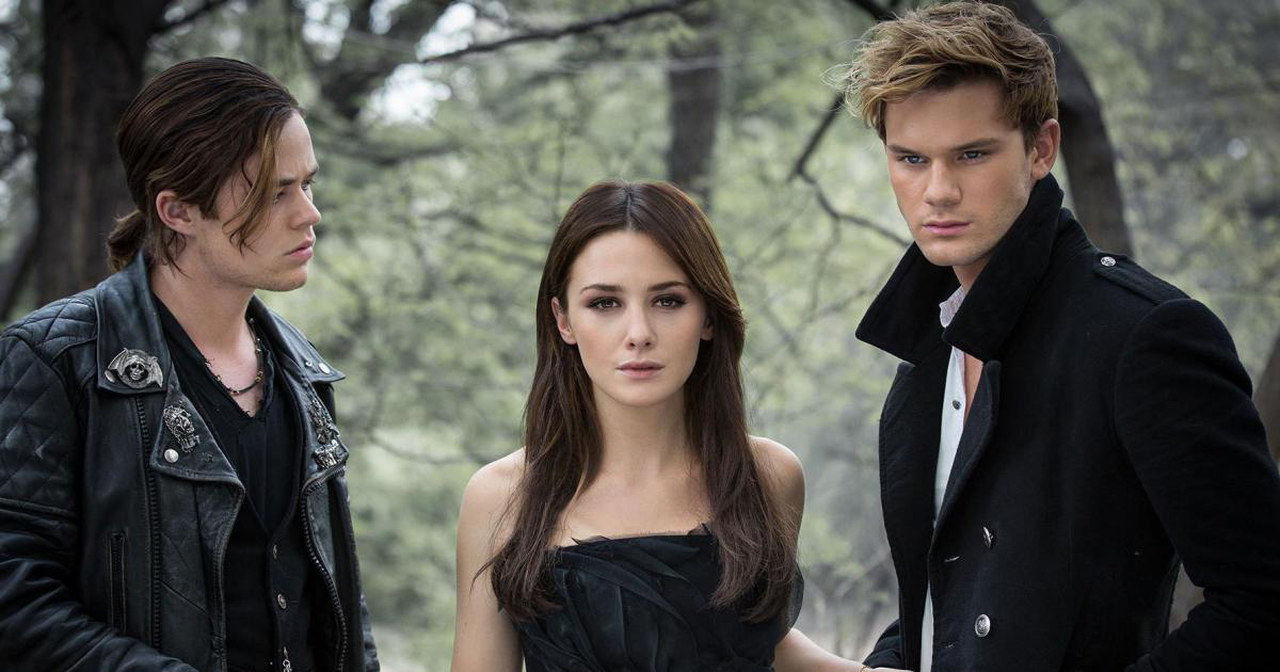 Premise: I'm part of those girls who have madly loved books, so my judgment is based solely on one of the most failed films inspired by books ever.
Let's start from the plot that had made us dream, or rather the love story beyond time and space between Luce and her fallen angel. A beautifully written story and truly among the most beautiful love stories read at the time. Then came the film and the first shock was discovering the choice of actors, especially the role of Daniel. The attempt then to enclose everything in a badly made film, whose settings don't allow us to immerse ourselves even for a second in the magic that had been in reading it, led this story to total failure.
Not for nothing, no more sequel-inspired movies were made, and it was certainly for the best.
7) Naomi + Ely's No Kiss List (2015)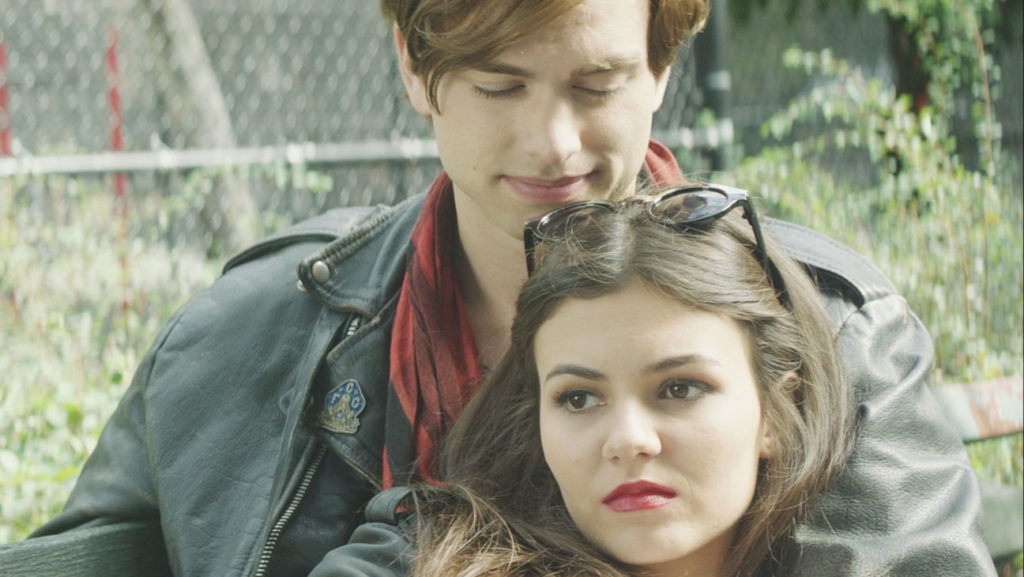 Of all the love stories in movies, this is one of the least emotional ever.
At the levels of movies like Lol crazy of my bestfriend (but there was Miley Cyrus whom we love), also this film with a very long title and which I will not repeat, he is one of those whose emotional mass is so low that he can be seen while ironing.
Naomi and Ely, her gay best friend (with whom she falls in love anyway and who she tries to convince to stay with her), they decide to preserve their friendship by approving some sort of pact and drawing up a list with the names of the men who forbid each other to seduce. Why is it like this between friends, right?
Clearly this pact is harmful, because as thicker films teach us, the heart is not in control. Between dramas and quarrels, the ending brings nothing new of what we saw at the beginning.
8) He's All That (2021)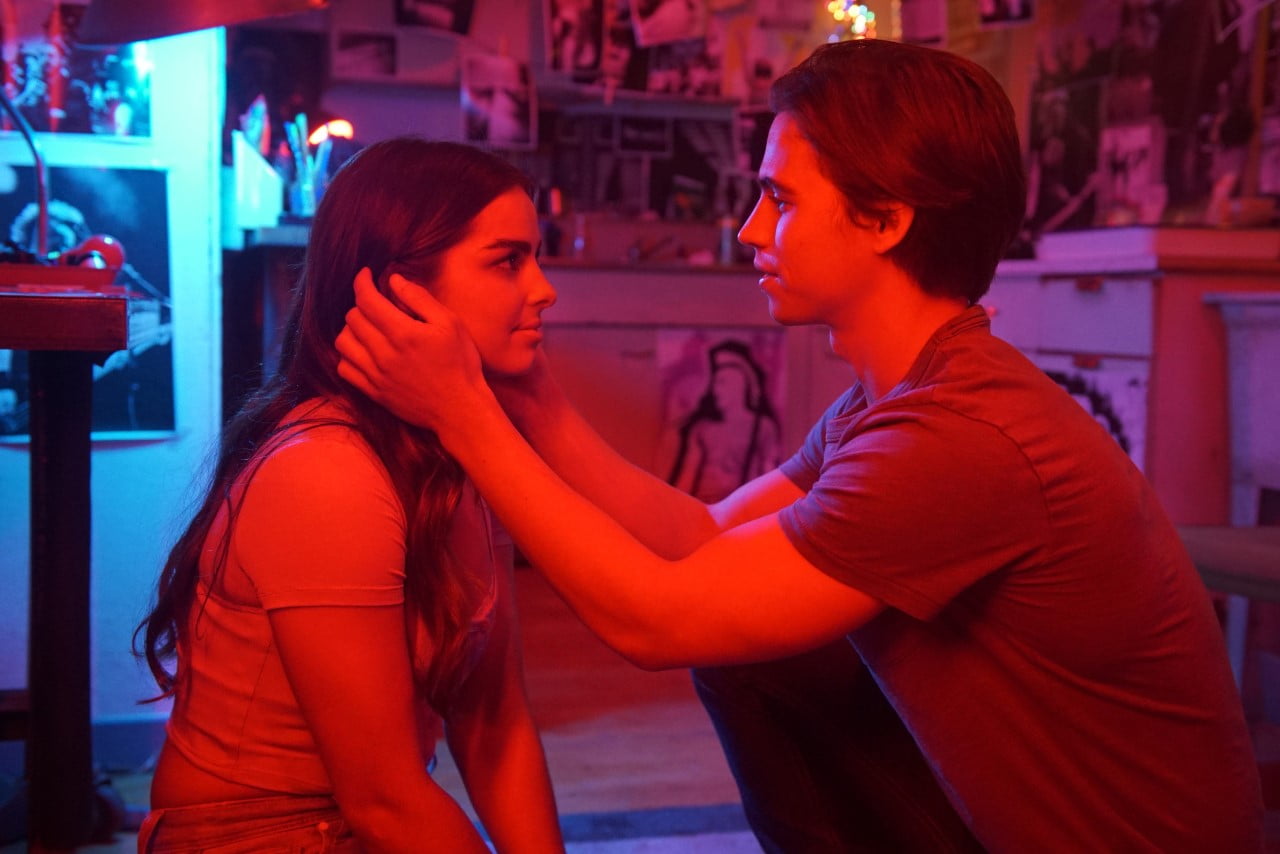 There is no shortage of love stories from past films.
Take a romantic and much loved movie from the 90s, remove the two very good main actors, put in a useless tik toker, a kid who doesn't like to take a shower, an ex boyfriend who exaggerated with Schulz shampoo, some movie dialogue Disney Channel: and there you go, ecco He's All That.
Highly anticipated film for the presence of Tik Toker friend of the Kardashians, Addison Rae, He's All That is one of the most sickening, cliched, cliched romantic films ever.
Start with an influencer battle who, in order to win back his agent after a gaffe, bets that at the next makeover he will transform the least popular student into the prom king. The problem here isn't so much the obvious plot, which actually worked great in the 90s, but the reduction of a romantic film with all the trimmings to a short film to play in the background while watching some reels on Instagram. Discounted dialogues, no emotion. Just lots and lots of trash.
9) Love Hard (2021)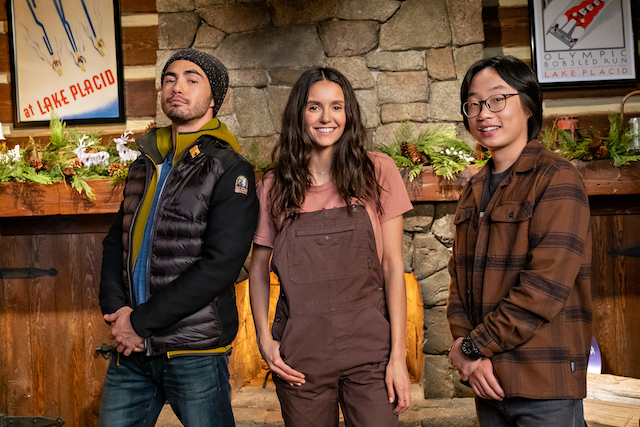 I am very sorry to say this, because on Nina Dobrev and Darren Barnet (Paxton of Never Have I EverI had high expectations. Deluded me and all of you, if you were expecting a Christmas movie different from Holidate and with more depth than the films of the egocentric Vanessa Hudgens (which for the record arrives on Netflix with a film in which she plays herself 4 times, basically there's only her), you were very wrong.
Natalie is a journalist and writes articles that tell of her love failures and especially of his failed online dating. After the latest disappointment, instead of deleting the app and looking for a soul mate in the real world, he takes another switch and she meets honest and handsome Josh. Too bad Josh isn't the one in the photos, he's not as muscular and charming as Natalie had imagined and after deciding to surprise him, she discovers she's been teased.
Thus begins a strange affair, in which Josh helps Natalie to conquer Tag (the boy in the photos) who as expected is a certified idiot. In the end (strange, I would never have said it) she understands that the person she is in love with is not the beautiful, irresistible, unattainable Tag (we understand you, Devi), but the nerd who made her Catfish (how exciting people, chills) .
Discover Hall of Series Plus, the new sister site of Hall of Series where you can find lots of premium TV-themed content