It happens just when you least expect it: you're there sipping your glass of beer, and immediately you feel a pang in your stomach. What would Reverend Camden think if he saw you that way? What would he feel? Shame? Disappointment? He would probably send you and Simon to the rehab center, and you – in silence – would pack your bags without daring to say anything. Seventh Heaven had no mercy for anyone and, with morality in his hands, he soon sent to the gallows anyone who dared not live according to the canonical rules. Parents who complained about our too much TV time quickly changed their minds when it came to Seventh Heaven. When the episodes started they were the ones who parked us in front of the TV screen with the hope that even in the new episode the reverend Camden made us so much psychological terrorism regarding alcohol and cigarettes as to make us testimonial of the fight against any vice. Now that we have grown up we have been able to see that what the Camden family said has not changed our destiny, and that we soon preferred the Gallagher family of Shameless to theirsbut that's another story. On the other hand, if the two productions had been born at the same time we probably would have had a crossover with Reverend Camden trying to organize a van for the rehabilitation center. Driving him, as passengers the Gallaghers together with Simon. The rest would have been history.
Now that the years have gone by Seventh Heaven something has left us, but unfortunately for the series it's not the teachings that pursue us: it's the traumas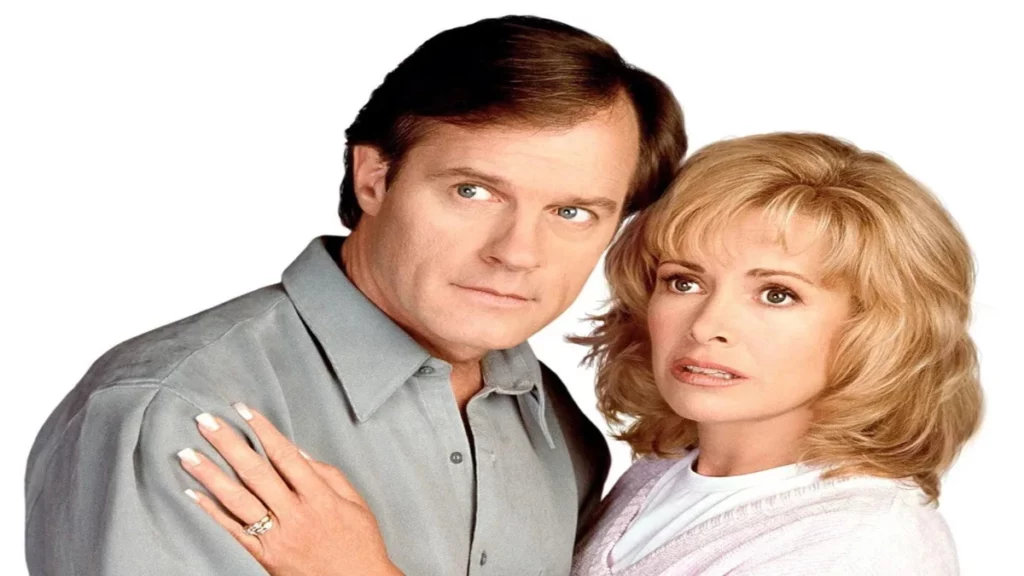 You can't choose your family, but you only need to watch an episode of Settimo Cielo to understand that however it could have been much worse.
Jessica Biel was pulled off set after a few photos in costume. After her departure a protagonist was arrested and all the rest of the cast forgotten. She is the only one who has made a career, and she is also married to Justin Timberlake. Reverend Camden was right: divine justice exists.
When you approach a glass of beer in front of your family you try to understand if your uncle will high-five you or if they are already waiting for you outside to go to a rehabilitation center.
Ruthie at 14 had one more eventful love life of ours at 30.
Seven children and several guests, a luxury villa and a single salary. There are no doubts: it was the hand of God.
The acronym, despite the years, continues to reverberate in our brains, and reads exactly like this: sevennnnine.
Seventh Heaven is like Beautiful, but with God with blonde hair: Brooke Logan.
Settimo Cielo should think about returning with a revival. Church donations would have with the POS and smart working.
Mary Camden, after some trouble, is sent to her grandfather for one straightenedSimon in therapy: in short, you have to earn the bed in the Camden house.
For a Mary and Simon kicked out there are other problematic guests who are welcomed into the house instead. It is the usual story of all families: other people's children are still better than you.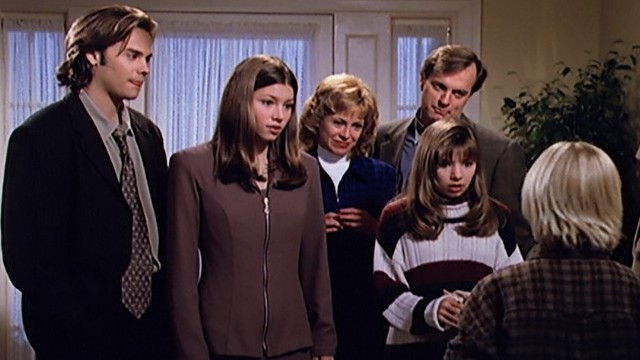 11. In the picture before your eyes the Camden family prepares to take Simon to boarding school after the latter confesses that he hasn't done his homework for the next day. We need strong ways.
12. Simon is sent to therapy for a beer, but when he commits a vehicular homicide, he is allowed to graduate early to go to college. Points of view.
13. When you are an only child you envy anyone who has brothers, but when you watch Seventh Heaven you understand that it's okay.
14. After the vision of Seventh Heaven there was a sharp increase in atheism. Let the Church sue the Camden family.
15. Just imagine Frank Gallagher in an episode of Seventh Heaven. Only one though, it couldn't last longer.
16. When compared to Seventh Heaven, A Doctor in the Family looks like a transgressive Fiction and Nonno Libero a bad boy.
17. Seventh Heaven aired on Italia Uno between one cartoon and another. We therefore had fantasy on the one hand and realism on the other. Seventh Heaven was fantasy.
18. Maybe a part of us now, if it could, would see some episodes.
19. Maybe a part of us now, if it could, would immediately turn off the TV.
20. Even today, after more than twenty years, we did not understand the names of the twins.
Seventh Heaven: how does the TV series end?