Friends it's a comedy which has well you are protagonists: Ross, Monica, Phoebe, Chandler, Joey and Rachel. Among them there are those who are more and less loved and all the fans have different opinions about it. However, there seems to be, to date, a research that elevates it to a true protagonist just one of these characters.
A poll processed by YouGov Omnibus has revealed that Chandler Bing is the character of Friends most loved by the English people. But a research carried out by Yashu Seth shows that in the face of this result, Chandler Bing is not the real protagonist of Friends.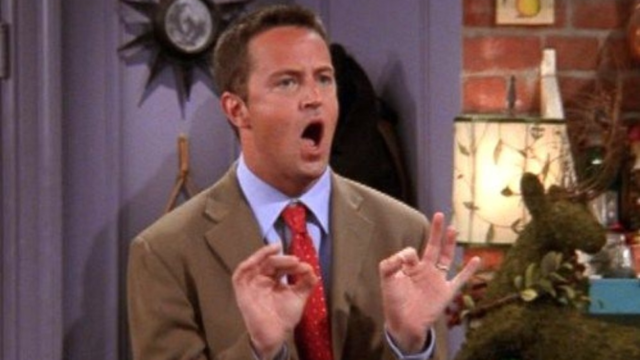 Seth downloaded the script for every single episode of Friends and analyzed it in order to find its true protagonist. The search result saw in this role Ross Geller (played by David Schwimmer).
Let's try to quantify How much Ross has been the focus of comedy. Following Seth Ross' analysis the character spoke approx 9,000 jokes, which are about the same as Rachel Green. Phoebe Buffay said about 7,400, while Monica Geller and Joey Tribbiani a few more (but without reaching 9,000).
Chandler is the character who has appeared the most on the set (1,400 appearances). However, Seth noted that both Rachel and Ross were very close to this number (1,370 and 1.330). For the analysis of these data it considered as appearance each presence of the character who utters at least one line.
Rachel's name was mentioned several times in the episode titles (27), while Ross' name was mentioned 24 times. However, Ross's individual scenes outnumber Rachel's.
Against this analysis, Seth commented:
Ross and Rachel have similar results. However, Ross beats out Rachel by a margin relative to individual scene appearances. Other than that, the gap between the two for the other parameters was very small. So, the real protagonist of Friends is Ross.