First look at Nicole Kidman and Zoe Saldana in Taylor Sheridan's new serial drama produced for Paramount+, Lioness.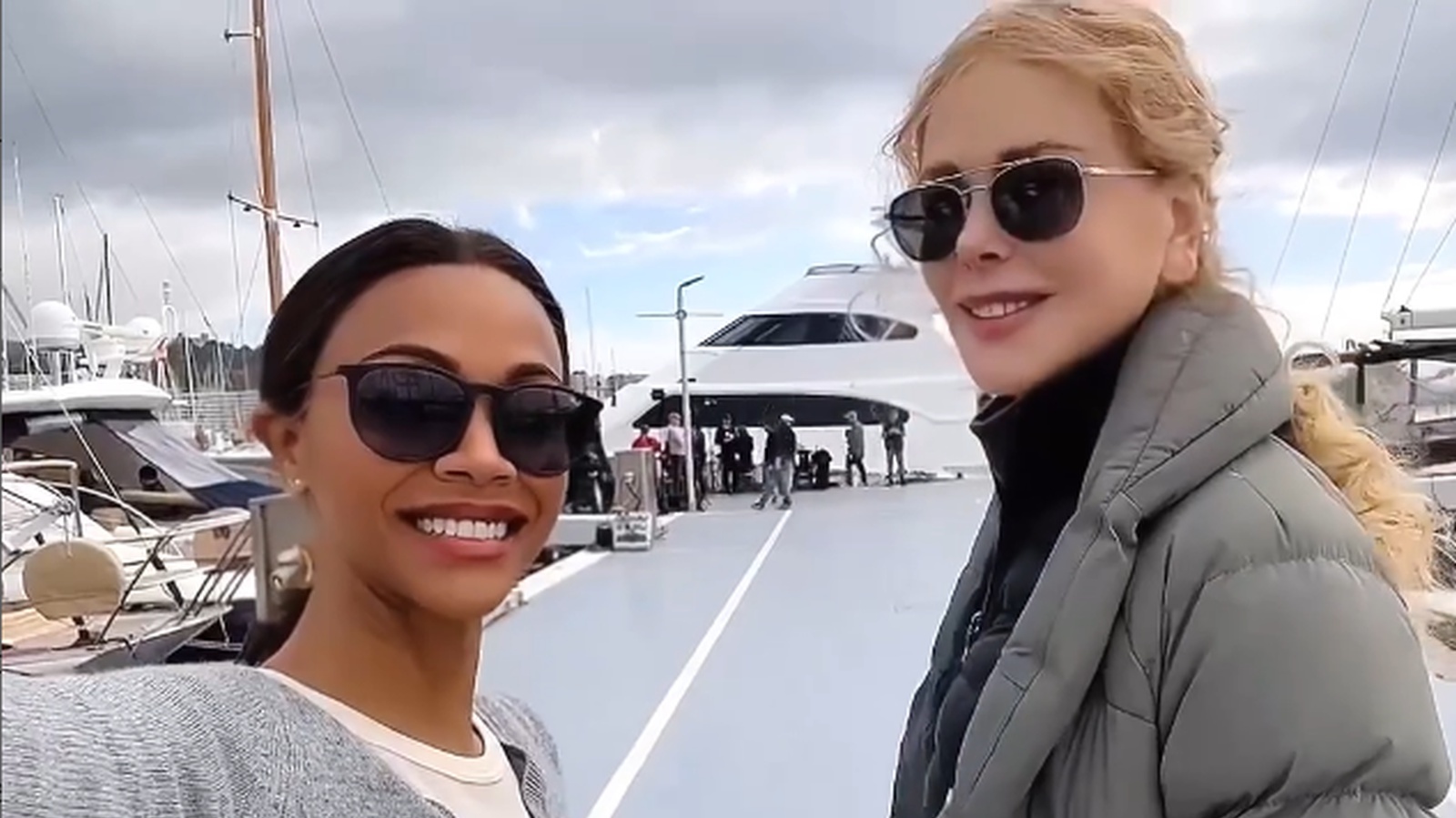 Vanity Fair offers a first look at Nicole Kidman e Zoe Saldana in Lionessspy thriller signed by Taylor Sheridan Coming soon to Paramount+. Lioness is based on a real CIA program and will follow Cruz Manuelos (Laysla De Oliveira), a passionate young Marine who is recruited to join the CIA's Lioness Engagement Team in an effort to bring down a terrorist organization from within.
Guardians of the Galaxy Vol. 3, Zoe Saldana: "I'm done with Gamora, I hope that in the future there is a recast"
Who do Nicole Kidman and Zoe Saldana play?
In the photos of Lioness we meet the characters of Nicole Kidman and Zoe Saldana. The Guardians of the Galaxy star plays Joe, the program's station chief who is tasked with training, managing and leading his elite team of undercover agents.
Nicole Kidman originally appeared only as an executive producer, but at Sheridan's insistence she agreed to appear in the role of Kaitlyn Meade, a veteran and senior CIA supervisor who oversees the program from the corridors of Washington, and works alongside by Morgan Freeman as Edwin Mullins, the Secretary of State, and Michael Kelly as Deputy CIA Director Byron Westfield.
Eyes Wide Shut: the strange rules imposed by Stanley Kubrick on Tom Cruise and Nicole Kidman
What prompted Zoe Saldaña to star in a spy series?
"We were in the midst of the health emergency. The thought of me committing to a multi-season show was just daunting"the actress recalled. "I declined, explaining that I didn't feel ready. I was scared stiff, like, 'I'm going to fail. I'm just doing science fiction. It's not for me.' But it was Taylor Sheridan. Nicole Kidman was already involved in the production and she was also going to play a part. So obviously, that was a dream for me."
Speaking about the project, Nicole Kidman talked about the need for spies to go unnoticed at all costs: "It's a secret world. They put their country before themselves by remaining anonymous. They must remain anonymous to preserve their agenda."