Interview with Gabriele Muccino, director of A casa tutti bene 2, second season of the series which takes up and explores the film of the same name. From 5 May on Sky and NOW.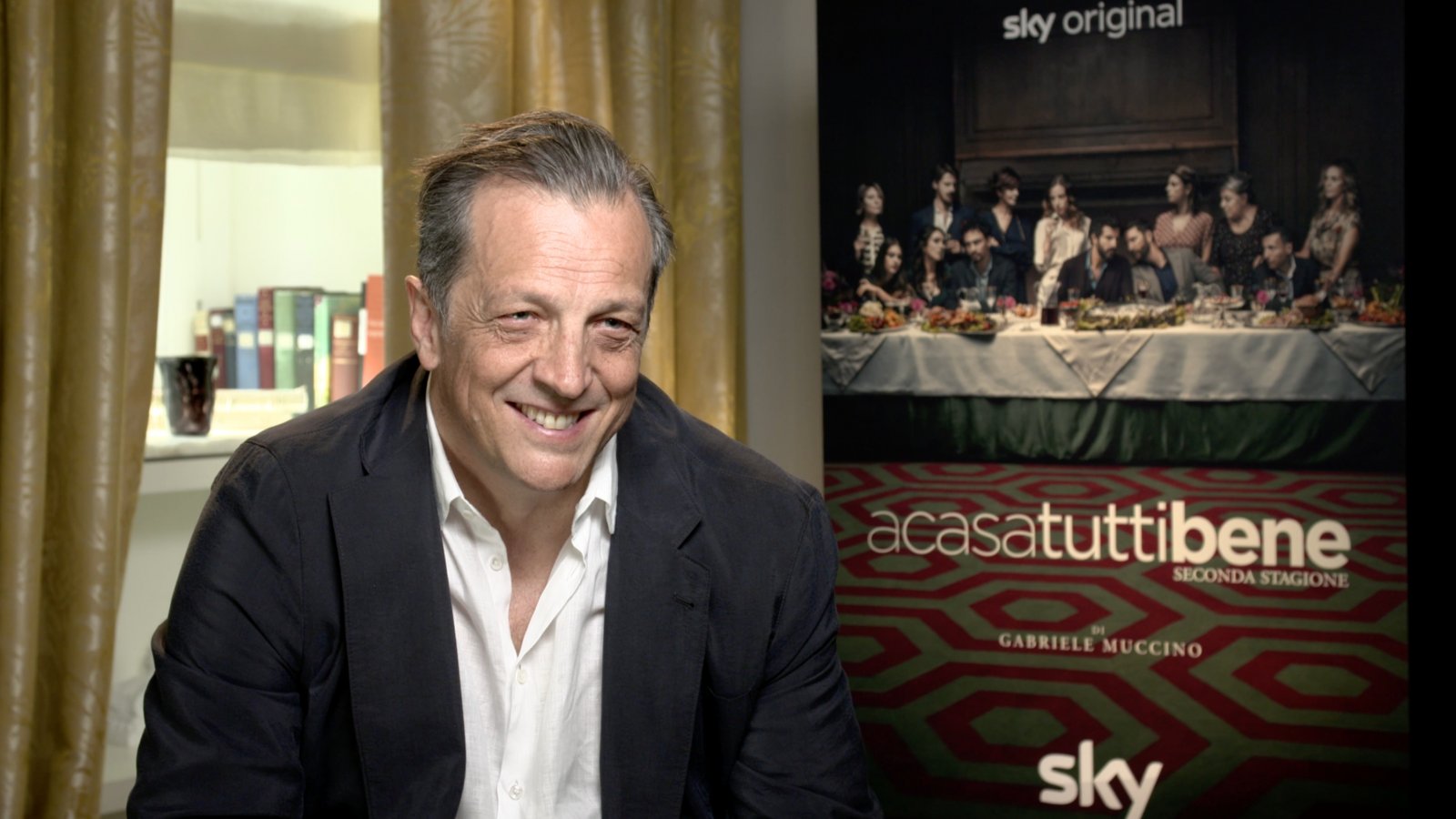 The family as a nightmare. Or at least perfect set for a horror masquerading as a drama: the second season of Everyone at home is fine, serie which takes up and deepens the story of the homonymous film by Gabriel Muccinopushes the accelerator of horror, increasing the dose of blood and, above all, anguish.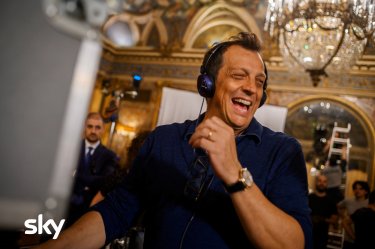 From 5 May on Sky and streaming Nowin All right at home 2 we find the Ristuccia family a year after the events seen in the first cycle of episodes. Everyone does what they're best at: lying. The brothers Carlo (Francesco Scianna), Sara (Silvia D'Amico) and Paolo (Simone Liberati) have taken over their father's restaurant, rediscovering an apparent balance in business. But their private lives are falling apart.
To complicate everything the creeping threat of Abbattista, a loan shark ready to take revenge on the Ristuccias and their cousin, Riccardo Mariani (Alessio Moneta). Just like the resort in Sardinia that Carlo dreams of so much, the more this family persists in staying together despite mutual hatred and difficulties, the more everything gets worse and collapses. Sometimes disunity would be the best choice, but these characters just can't do it. The director Gabriele Muccino tells us why.
All right at home 2: interview with Gabriele Muccino
Everyone's at home 2: the "screams alla Muccino"
The characters of the film by Gabriele Muccino they always experience intense emotions and express them mainly in two ways: running and screaming. the "yells at Muccino" have become a hallmark of his work: the series Everyone at home is fine is no exception. In this second season, indeed, there is much more shouting. Because it worries us much more. The director confirms that it's something he's very careful about.
In these new episodes the actors all look like big "scream queens". How did you reach that intensity?
They scream not because they are mad, but because they are under such a vast emotional pressure that their reaction is one of fury and phobia. Because, basically, they are afraid. Under fear they react in a disorderly and aggressive way. And clumsy too. They are characters crushed by an adverse fate, which leads them to act neurotically, compulsively and uncontrollably.
Everyone is fine at home – The Series, Gabriele Muccino: "Man does not learn from mistakes, he has chronic forgetfulness"
Do you also choose your actors based on how well they can shout?
It's not so much a question of how well they can shout, but how well they can keep up with the neurosis that the characters carry within them. Not all of my characters are neurotic, but they often are. If you're neurotic you need to be able to get into a rhythm and not blow your breath while trying to find oxygen for the next beat. That is the component that the actors I choose for such vital, energetic and aggressive characters must have. For such a pressing role I need the actor to have the ability to be lucidly neurotic and out of control as a character.
All's Well at Home 2 is "like a sinking ship"
The house in Sardinia soon becomes a great metaphor. The character of Elettra (Euridice Axen) says: "if the foundations are really split and disunited we must raze it to the ground".
If something doesn't work, even if it's your family, would it be better to part with it?
I like that you caught this thing: my subconscious wrote it but maybe I didn't realize it so lucidly. The great metaphor of this season for me is the sinking of a ship. The lifeboats are saved and manage to escape in time. If something goes wrong, like a sinking ship, it's not salvageable. You have to think about saving yourself.
All right at home, Gabriele Muccino: "I wouldn't let anyone else direct the series: it's too personal"
All is well at home 2: the great protagonist is the lie
The only character who tells the truth is that of Sandro (Valerio Aprea), because he is the one who does not remember facts and faces. Others, on the other hand, can't help but lie constantly. To others and to themselves.
For Gabriele Muccino is the lie the necessary condition of being human? Can't it be ignored?
Aprea is certainly the character closest to God, if we want to put it in the biblical sense. That being of her disconnected from all the filters that life had plausibly put inside him, like all the others, makes him virginal and immediate. This being so clear also makes it heartbreaking and moving. The others, on the other hand, have all the disappointments and disenchantments that life has brought within, making them flawed. They are deceitful and clumsy in managing their own lives because they are flawed. Life creates this construction defect because the traumas, abandonments, disenchantments due to the wrong choices made create a thick scar, less sensitive to the stimulations that come to us from life. A sort of cynicism is therefore created around us. Let's armor up somehow. And that armor is also made up of this, of the inability to be direct and clear as Aprea's character is.