Present at the press meeting were director James Gunn, producer Kevin Feige and part of the cast of the third and final chapter of the Guardians of the Galaxy saga, wonderful and exciting even for those who created and lived it. We talked to them about it.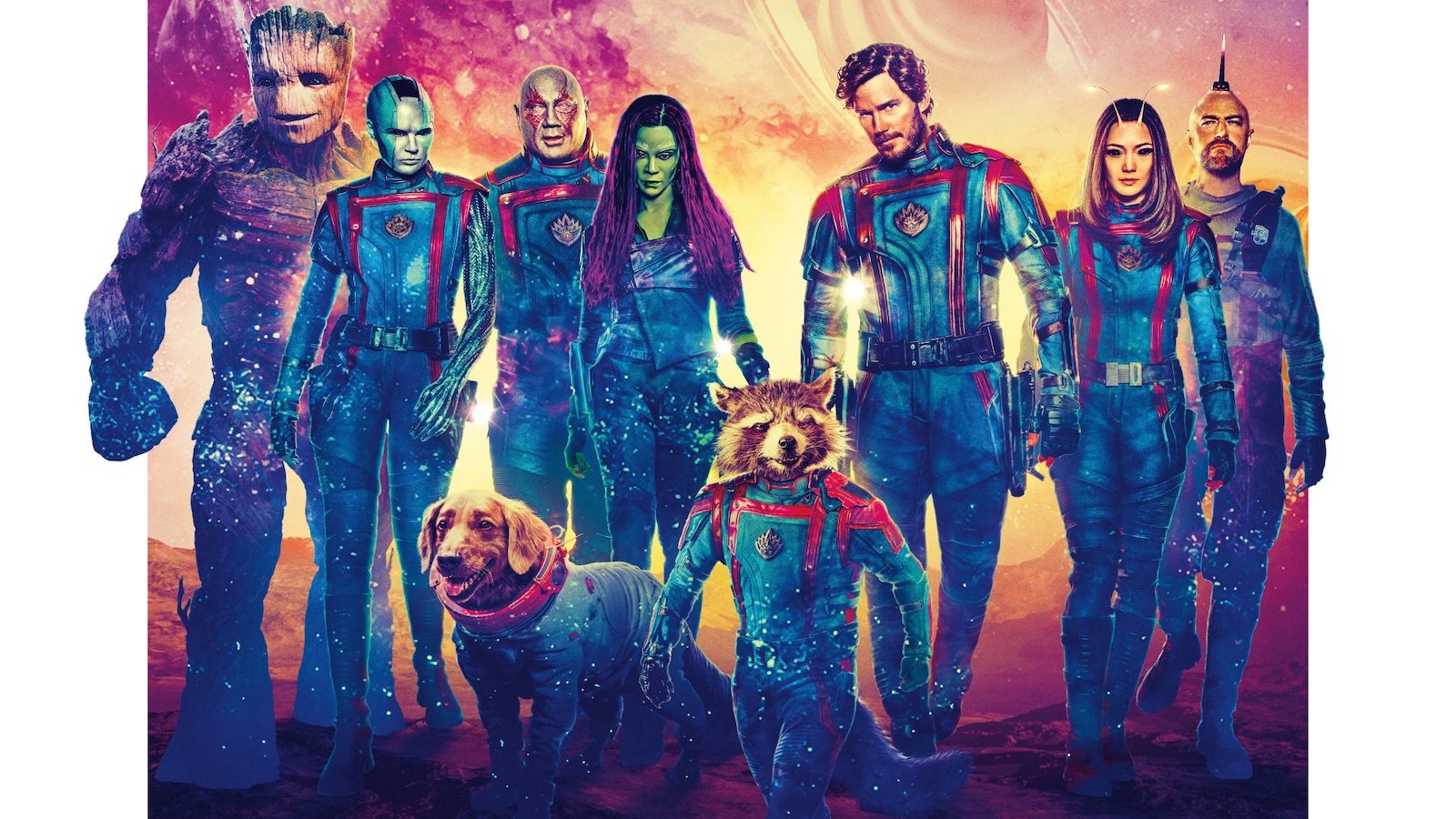 The time has come to say goodbye to our beloved Guardians. Nine years after the release of the first and historic chapter of the saga written and directed by James Gunnthe third and final film of the franchise dedicated to that is now out at the cinema bunch of a-holes that so entertained and excited us in a decade of Marvel Cinematic Universe. An event that marks the end of one of the most misfit and fascinating mainstream families ever, at least as we have come to know it so far.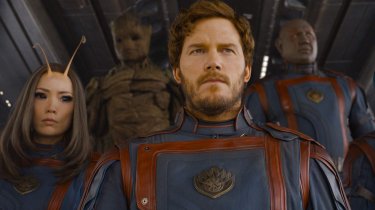 An amusing anecdote told by Kevin Feige during thepress meeting in which we participated (and which we will report to you at the end) summarizes the journey and emotions of this long and intense journey where colleagues have become friends and where the creator of everything has made these characters as weird as they are irresistible his own, making them truly unforgettable. Of them, of their evolution and of the conclusion of such a precious and unrepeatable journey with the beautiful Guardians of the Galaxy Vol. 3 (here you can read our review) we talked about it with those directly concerned, from Gunn to Feige passing through Chris PrattPom Klementieff and Karen Gillan, including the new and last entry Will Poulter, interpreter of Adam Warlock, and Chukwudi Iwuji, who instead lends his face to the High Evolutionary.
A revolutionary group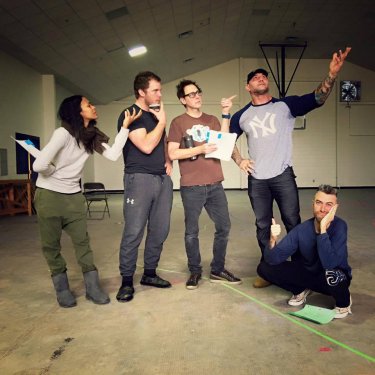 When it was unveiled in 2012 at Comic-Con in San Diego, the most widespread comment among the already many fans of the MCU regarding the Guardians of the Galaxy announcement was: "Chi?!". In four years of production, up to that moment the studio had laid the foundations of the shared universe starting from the foundations, from the Avengers. And the real game changer was James Gunn's film, which introduced lesser-known heroes by slipping out of the cinecomic short to create a spectacular and captivating space fantasy work by the author: "And even then I thought we were doing something different", comments the director at the conference. "I won't lie", continua Gunn: "I didn't expect all this cultural reverberation but deep down I hoped for it, I wanted it, above all because I already perceived there was something good, true and unique in all of this. That the world needed a space fantasy unlike anything it's ever seen before. So I was genuinely surprised when my highest hopes came true".
Guardians of the Galaxy Vol. 3, everything we know about the Marvel film coming to the cinema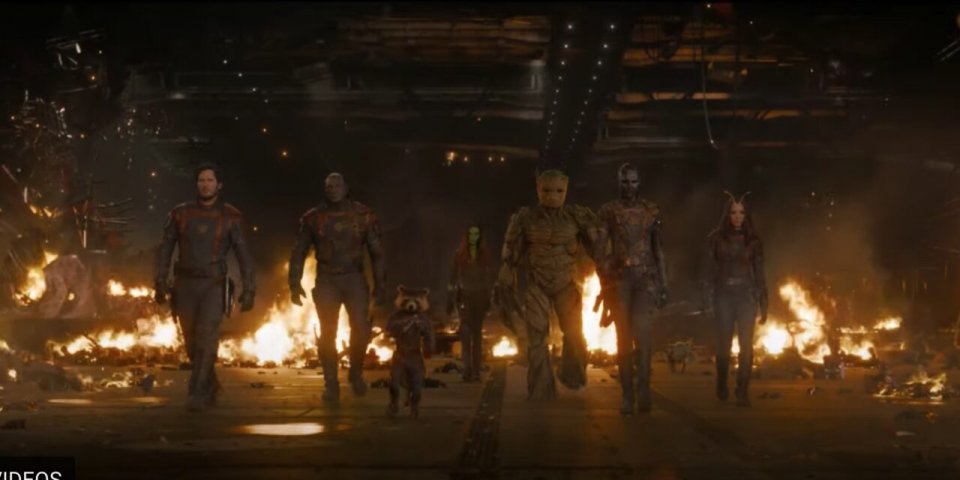 It echoes him Kevin Feige: "I've wondered many times why Guardians of the Galaxy looked so different and important, and finally I understood: it's because the movie was the first MCU cinematic outside the realm, without the Avengers, away from Earth, without thinking about the next Iron Man or Captain America. It was our way of saying that we didn't want to just make superhero movies in the strict sense. And it worked entirely because of James". Author who says he has changed in recent years: "I grew up with the Guardians and the experience has changed me in many different ways. Just everything I learned from Kevin and Lou would suffice. And I also have to admit that I've been very good at not hiring assholes, because all these people we've become friends with off set and they're all positive and compassionate and loving and kind. I grew incredibly with them and it made the experience of making movies even more enjoyable".
However, Guardians of the Galaxy Vol. 3 is a farewell to the saga, and even if the actors will remain his friends, the story is sadder for the characters: "I will really miss them", explains Gunn: "This is the most painful part for me because I love them deeply. Especially Rocket, who I've empathized with a lot over the years. And even though I will see all my friends again, sadly I won't be seeing these characters again. I will not write or direct them again, at least in the near and near futureAdds Feige: "The goal has always been to do justice to these characters and to the audience that already loved them, but also to those who had never seen or read them; which for the Guardians, in the beginning, it was the majority of the audience. Many argue that we managed to do something different for this very reason, for a certain anonymity enjoyed by the characters, but the truth is that James has always been inspired by and inspired by comic stories to build his characters and storylines , so it was really a matter of doing justice to everything and everyone".
A changing body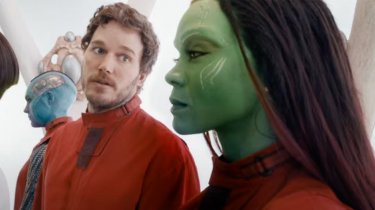 Interesting how the protagonists of the film talk about their evolution within the franchise in a chapter that makes growth and maturity its two greatest keys to interpretation. Says for example Chris Pratt on his Star-Lord: "Peter feels lost. He has to learn to swim and stop jumping from one lily pad to another, from one woman to another, from one relationship to another. His life is very human as a condition. Initially he fled from his mother's death by playing the role of this character based on the icons of his childhood, then he joined the Guardians discovering a different meaning to the concept of family and then he tried to find out more about himself trying to figure out who the father. He's always been searching for something and he finally found it in Gamora, and when she's ripped away from him he simply realizes that none of those Peters were really his true self. So he feels lost". He also intervenes Karen Gillan to talk about his Nebula: "After Thanos, he began to open up more, to unburden himself, embracing his more emotional and vulnerable side. Nebula has helped me understand and respect all those sisters or brothers who have never been a 'favorite', a scapegoat. Having grown up as an only child, I didn't understand those dynamics at all, but now I understand how it must feel and how much it can hurt".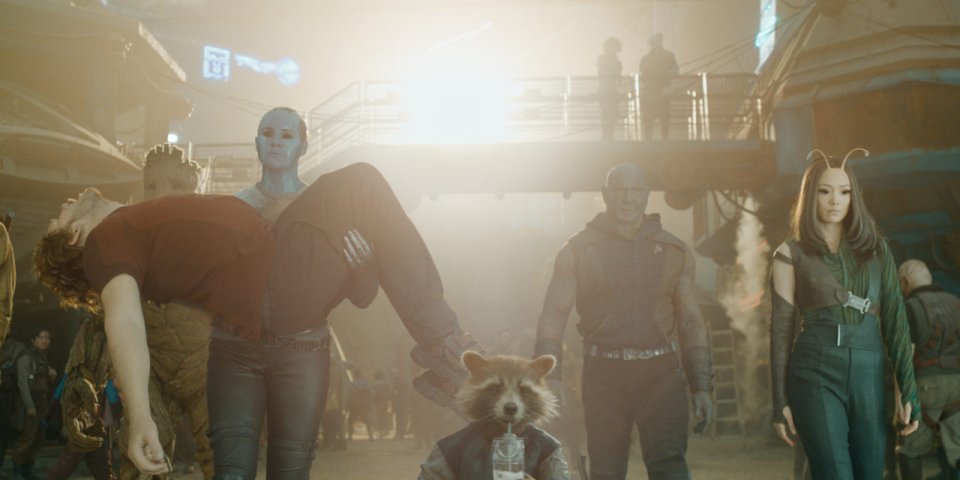 The Mantis of Pom Klementieff instead she became the glue of the group: "Her real superpower is empathy," says Gunn: "Emotions are really important to her, almost a counterpoint to this underlying machismo that forces all heroes to use physical force. Mantis is almost more powerful with just the use of her empathic powers. Let's remember that she basically stopped Thanos and almost helped defeat him". Also dave bautista he has grown and changed since the first chapter of the saga, today completely dedicated to the work of an actor and among the most requested faces of the moment also in the authorial field. In this regard, Feige called it "one of the best actors we've ever worked with, grown impressively". But in Guardians of the Galaxy Vol. 3 there are also new and magnificent performers such as Chukwudi Iwujiwho landed the role of the High Evolutionary during the filming of the opening credits of Peacemaker, after a screen test defined by Gunn and Feige "absolutely sensational". Dice Iwuji: "I knew James's motivation and writing were impeccable, that it was already on paper. So I thought of making it mine, of entering a dimension which respected that precision but which was mine, which also looked at the character from above and outside the moments in which he was filmed. I thought of Henry IV, of the passage that says 'restless lies the crowned head'. And all this has allowed me to understand him in his entirety, to make him mine".
Guardians of the Galaxy Vol. 3, our comment on the new trailer: one step away from the end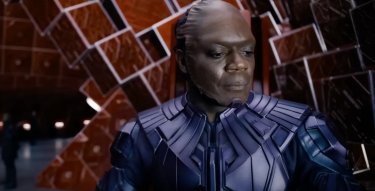 Per Will Poulter, however, the opportunity to take on the role of Adam Warlock represented a sort of family revenge, the way to become a superhero too. Indeed, he revealed: "You know, in the family they are all doctors or nurses, superheroes in everyday life. I've always felt like a disappointment in that sense, even though everyone has been supportive in my life, but when I got the part I exploded with happiness and they with me. My father and mother hadn't seen the previous two films, but they recovered them to better understand the reason for my enthusiasm. Now they are more informed and much happier for me". A family that, before saying goodbye, therefore wanted to expand and welcome new members, despite the sadness of the end that hit some of the cast in full force even off the set. Do you remember Feige's anecdote? It's about Pom Klementieff: "On the plane, Chris Pratt got on and held his suitcase in his arms. Next to her was Pom with a very nice, elegant and expensive bag that she had been showered with compliments on all weekend. A pocket of air, and Chris's suitcase falls on Pom's, crushing it and making her a little angry with Chris. After a while though, she breaks down in tears and cries her eyes out, saying she feels sad. We all think that the bag has something to do with it, but then he adds that 'he feels that something beautiful is coming to its conclusion' and it makes us all cry". That's what it means to create something special.