Miriam wakes up at midnight (The Hunger), Tony Scott's debut film, was released in American cinemas on April 29, 1983: it is an aesthetic horror, a story of vampires like we had never seen it until then . The cast shines Catherine Deneuve, Susan Sarandon and a David Bowie at the height of his charm.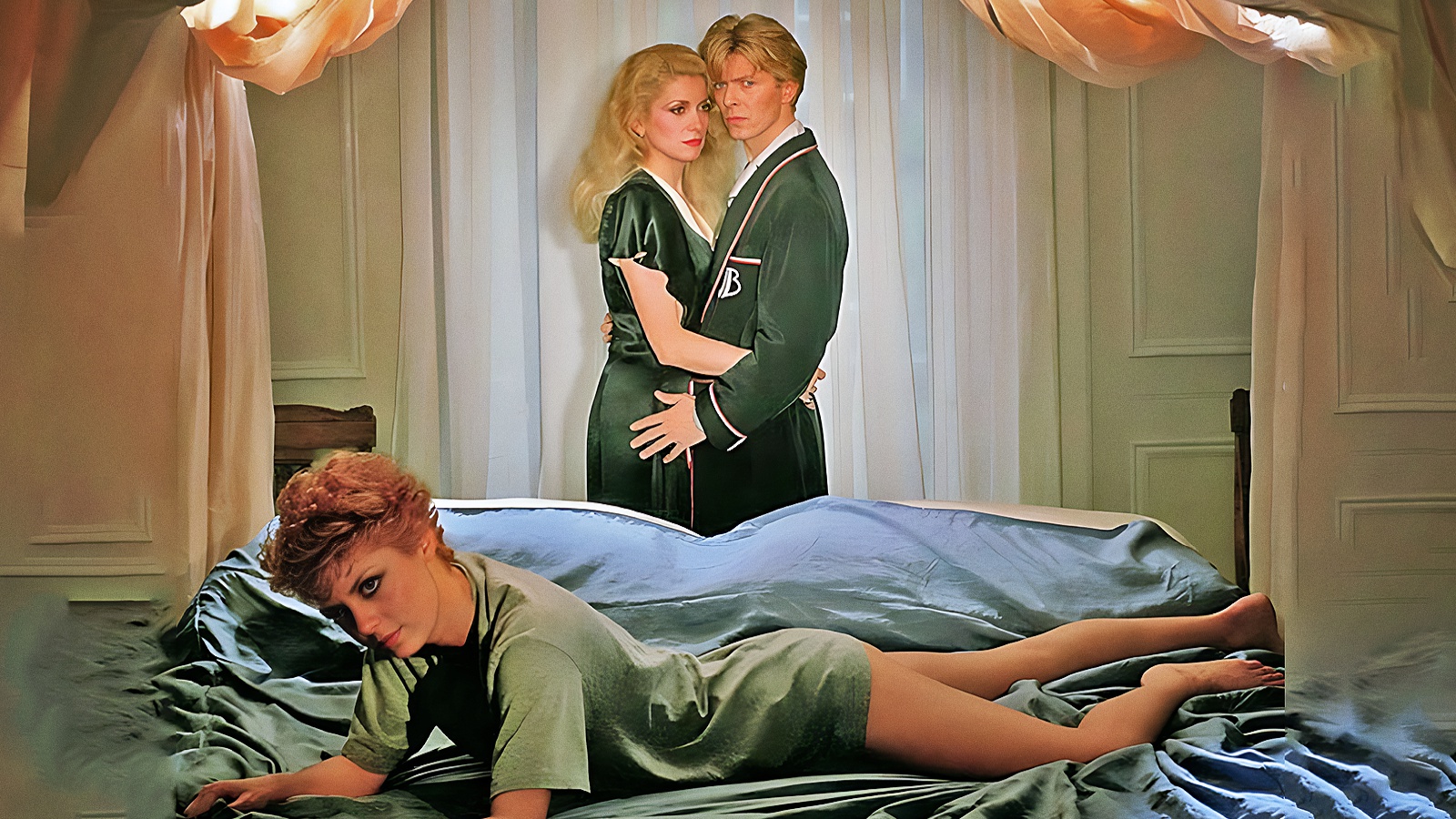 "Bela Lugosi's Dead", "Bela Lugosi is dead", sing the Bauhaus in the opening sequence of Miriam wakes up at midnight (The Hunger), il film debut of Tony Scott which was released in American cinemas on April 29, 1983. The Bauhaus singer is in a sort of cage, amidst smoke, blue neon lights, new wave music. A girl dances in a black leather jacket, another man dressed in leather is on the sofa. The two are seduced by Blaylok and Miriam, in a scene that seems to come from the pages of a book by Bret Easton Ellis. Caged monkeys scream, alternately edited. You can imagine how it will end.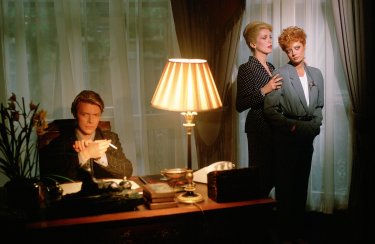 Miriam wakes up at midnight it's a horror aestheticizing, a story of vampires such as, until then, we had never seen. "Bela Lugosi is dead", reads the title of that song: it was the historic actor he played Dracula in Tod Browning's 1931 film. And Tony Scott's film makes a clean sweep of the atmospheres of Universal horror and of the classic iconography linked to the world of vampires. Miriam wakes up at midnight it shows us vampires at the time of the new wave, at the time of video clips and commercials, in the years in which directors from the world of advertising arrived at the cinema who brought a glossy aesthetic to the films, but managing to make it become great cinema. Ridley and Tony Scott, but also Adrian Lyne and, later, David Fincher. But Miriam wakes at midnight is also one of the memorable film roles that, in the eighties, saw David Bowie also become a film star.
David Bowie is the vampire Blaylok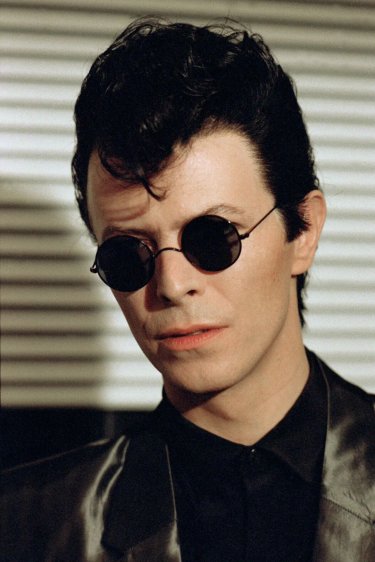 In Miriam wakes up at midnight, David Bowie plays Blaylok, an eighteenth-century vampire still living in 1980s New York. Her lover, Miriam, is six thousand years old: to play her is Catherine Deneuve. The two look for new prey to survive. But Blaylok suddenly begins to age faster and faster. He turns to Sarah, a doctor who studies premature aging (Susan Sarandon). When Sarah reaches their house because she is interested in the Blaylok case, a great attraction immediately arises between her and Miriam.
Christiane F. – We the kids from Berlin Zoo: How David Bowie brought us into history
David Bowie, rock star e star del cinema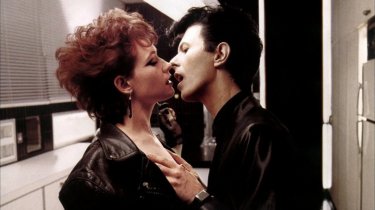 It is curious that to interpret Blaylok, a character who suddenly finds himself aging, suddenly losing all his youth, is David Bowie, an artist and a man who, until almost his disappearance, has always defied time and he always gave the impression of being ageless, forever young. In the role of Blaylok David Bowie is charming, flawless. He manages to be sexy but also cold, charming but also haughty, with the air of who he is a supernatural creature. He is very elegant, in light suits, jackets with showy lapels accompanied by light blue shirts, a look that seems to be linked to his image of Let's Dance, his album which, in those days, was coming out on the market, to become a worldwide success. In those days David Bowie was a rock star and a movie star at the same time.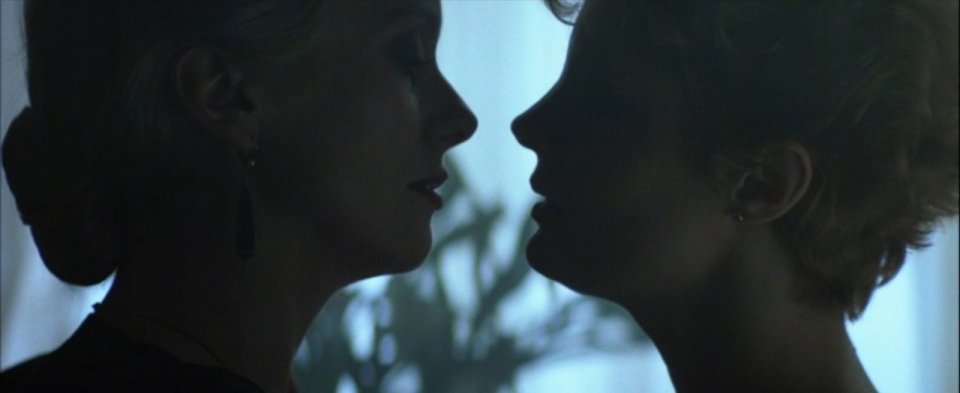 David Bowie's film career, never taken for granted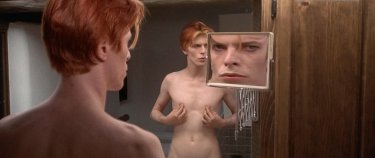 But David Bowie's film career was by no means a given. The star has often chosen tortuous, unusual paths, never taken for granted for a character of his stature. From The Man Who Fell to Earth (1976) by Nicolas Roeg, in which he plays Thomas Jerome Newton, an alien who arrives on Earth, where, thanks to the patents of important inventions, he creates a financial empire, up to Furyo (Merry Christmas Mr. Lawrence1983) by Nagisa Oshima, in which he plays the English major Jack Celliers, captured and incarcerated in a prison camp by the Japanese army during the Second World War. Furyo went out, as Miriam wakes at midnight, in full Serious Moonlight Tourthe world tour that followed Let's Dance. But let's not forget Gigolo (1978), his appearance, as himself, in Christiane F. – We the kids of the Berlin Zoo (1980) e Labyrinth (1986), by Jim Henson, produced by George Lucas, a fantasy that sees him in the role of King of the Goblins. These are very specific roles. After the eighties, Bowie would occasionally return to the cinema, but his cult movies are those of this period.
David Bowie, in Miriam wakes up at midnight, is everywhere
But the presence of David Bowie, in Miriam wakes up at midnight, it's everywhere. Why i Bauhaus, the band that appears in the opening credits of the film, are a group that owes a lot to Bowie. It is no coincidence that one of their greatest hits is Ziggy Stardust, cover of the famous White Duke song. And because two brands of Iggy Pop are heard on the soundtrack, Funtime e Nightclubbingtwo songs taken from The Idiotthe Iggy Pop album written and produced by Bowie, featuring many of the sounds that would later make it onto his album Lowso much so that many consider The Idiot like a Bowie album. In particular, the sequence on the notes of is very effective Funtime, which chronicle Blaylok's assault on a dancer in a gallery. In the soundtrack there is also a lot of classical music (Bach, Schubert, Ravel, Delibet) which gives the film an ancient, romantic and decadent atmosphere, accentuated by the costumes by Milena Canonero. But to understand how David Bowie is a perfect vampire, just know that Anne Rice, the author of the novel Interview with the vampiredeclared that she was inspired by Bowie for her protagonist Lestat, so much so that she was disappointed when, for the 1994 film adaptation, the role went to Tom Cruise (unless she changed her mind after seeing his interpretation).
Stardust, the review: The origin story of David Bowie
The trademarks of a certain cinema of the eighties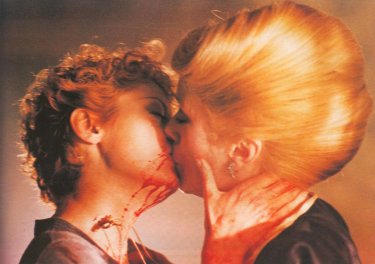 Clear sign of the greatness of David Bowie, Miriam wakes up at midnight it is a sign of the times and of a certain way of making cinema. Look at the lights in each sequence. They are never realistic, they are always clearly unreal, forced. They are very often incidental, they cut the scene obliquely, they arrive powerful from the outside to build a world of semi-darkness, of chiaroscuro tinged in blue. Which is a dominant color of the film together with white, used for drapes and curtains that move in many scenes and help to create an enveloping, sensual and voluptuous effect. Just as we find the classic "striped" light that filters through the half-closed shutters. They are all trademarks of that cinema of the eighties which, as we said, contaminated itself with the stylistic features of video clips and commercials. The montage of the opening sequences, which alternates between the Bauhaus concert, the seduction scenes and the crazed monkeys, and then the sunset in New York, is a clear example of this cinematic aesthetic. The Hunger would have become an anthological TV series, also produced by Ridley and Tony Scott and aired between 1997 and 2000, with David Bowie as presenter of the second season.